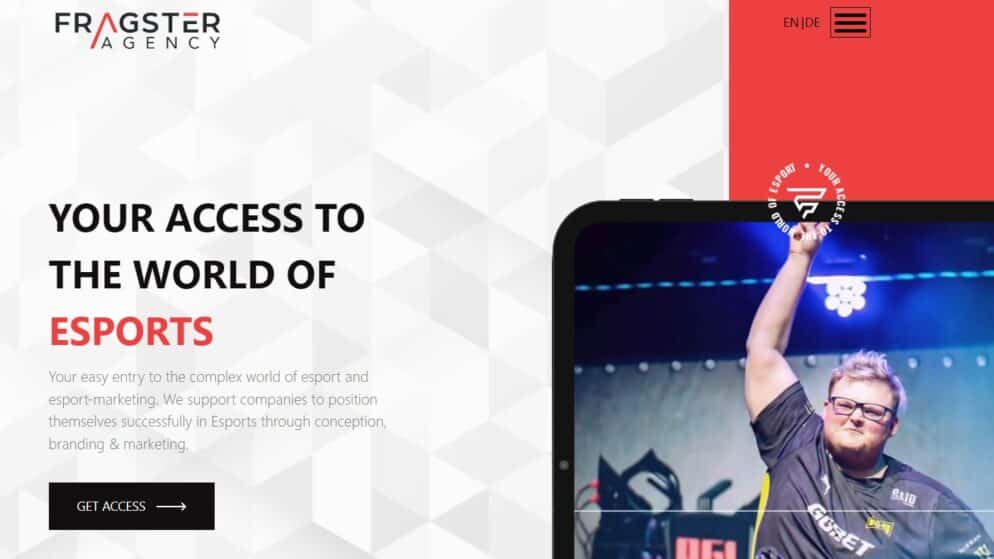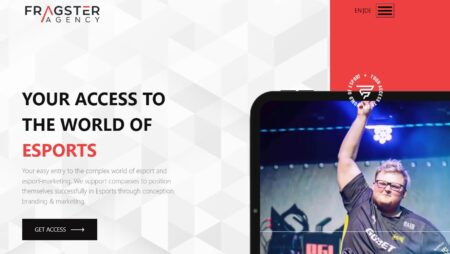 Fragster Esports Agency: Revolutionizing the Gaming Industry
In the fast-paced and competitive world of esports, where skill and strategy merge to create an electrifying spectacle, the need for professional management and representation has become paramount. This is where Fragster Esports Agency steps in. In this article, we will explore the journey and impact of Fragster as a leading esports agency, how it has redefined the landscape of competitive gaming, and the services it offers to gamers, teams, and sponsors alike.
The Emergence of Fragster
1.1 The Founding Story
fragster is an online editorial office and platform on the topic of eSports. fragster is operated by Fragster AG and went online on March 2, 2008. The core of the coverage is eight computer and console games and their competitive scene. Monthly, fragster.de reaches over 100,000 unique visitors and can thus be counted among the largest eSport portals in Germany.Over 14,000 user profiles are registered on the site.
But Fragster is more than just a news portal. In addition, Fragster also offers agency services around esports.
1.2 Early Challenges and Successes
Like any startup, Fragster faced its fair share of challenges in the beginning. Convincing players and sponsors to trust a new agency was no easy feat, but their dedication and commitment paid off. With their first signed team making it to the finals of a major tournament, Fragster's reputation skyrocketed, attracting attention from gamers and sponsors alike. From content creation to tournament organization. Alle Infos gibts auf https://www.esports-agentur.net/.
The Fragster Approach
2.1 A Player-Centric Philosophy
At the core of Fragster's success is their player-centric approach. Unlike traditional agencies, Fragster puts the players first, recognizing their value and treating them as partners rather than mere clients. This philosophy has fostered a sense of loyalty and trust between Fragster and the gamers they represent.
2.2 Comprehensive Career Management
Fragster offers a range of services to its players, including contract negotiations, sponsorship deals, and career guidance. They understand the importance of long-term planning and work tirelessly to secure their players' future in the ever-evolving esports industry.
2.3 Personal Branding and Marketing
In collaboration with their players, Fragster develops personalized branding and marketing strategies. By creating authentic and engaging content, they help players grow their fanbase, thereby increasing their market value and appeal to potential sponsors.
Impact on the Gaming Industry
3.1 Raising the Standards
Fragster's emphasis on professionalism and integrity has raised the standards in the esports industry. By ensuring fair treatment and competitive compensation for their players, Fragster has set an example for other agencies and organizations to follow.
3.2 Facilitating Sponsorship Opportunities
Through their extensive network of contacts and industry knowledge, Fragster has successfully connected players and teams with reputable sponsors. This not only benefits the gamers financially but also contributes to the growth of esports as a whole.
3.3 Fostering Esports Talent
By nurturing and promoting talented players, Fragster has played a significant role in the development of new esports stars. The agency's guidance and support have allowed many aspiring gamers to achieve their dreams and make a name for themselves in the competitive world of gaming.
Services Offered by Fragster
4.1 Player Representation
Fragster provides professional representation services to gamers, ensuring that they get the best deals and opportunities in the industry.
4.2 Team Management
The agency also manages and supports esports teams, helping them with logistics, sponsorship, and overall strategy.
4.3 Event Organization
Fragster is involved in organizing esports events, both online and offline, to showcase talent and provide players with a platform to shine.
Conclusion
Fragster Esports Agency has left an indelible mark on the gaming industry. Their player-centric philosophy, coupled with their commitment to professionalism, has set them apart from traditional agencies. By facilitating sponsorships and fostering esports talent, Fragster continues to shape the future of competitive gaming.
FAQs
How can I join Fragster as a player?
To be considered for representation, you can visit Fragster's official website and submit your application. Make sure to showcase your achievements and skills.
Does Fragster only represent professional gamers?
While Fragster primarily focuses on professional players, they also work with talented amateurs who show great potential.
What types of sponsors does Fragster collaborate with?
Fragster collaborates with various sponsors, including gaming equipment manufacturers, energy drink companies, and gaming peripheral brands.
How does Fragster ensure fair treatment for its players?
Fragster employs experienced negotiators who work diligently to secure the best contracts and deals for their players, ensuring fair compensation and treatment.
Can Fragster help me organize an esports event?
Yes, Fragster offers event organization services. If you are planning an esports event and need professional assistance, you can reach out to them for support.