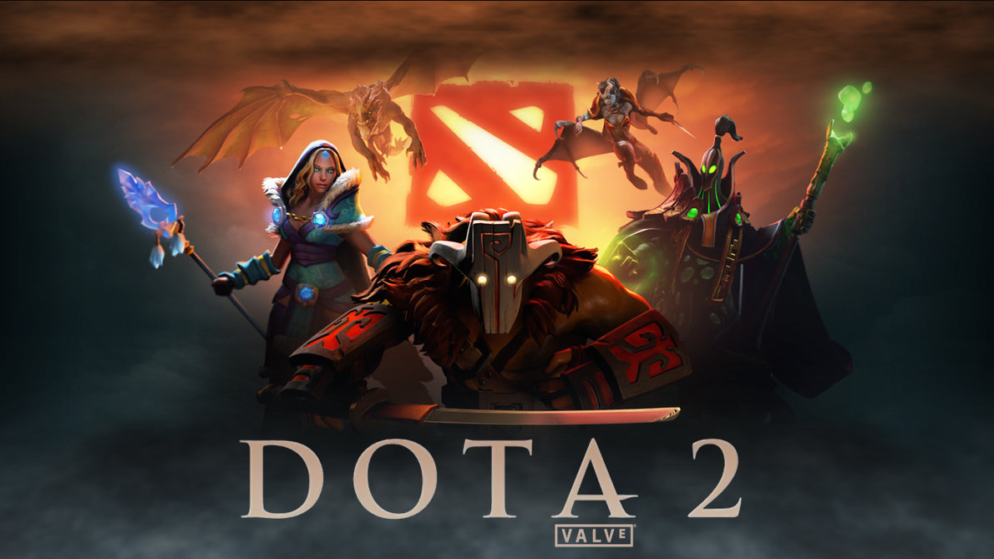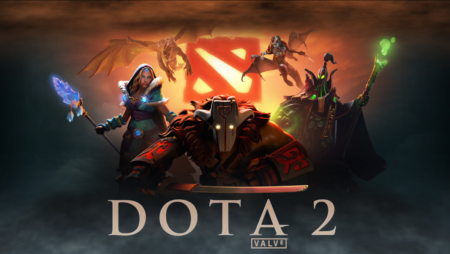 Dota 2 Betting Sites


Dota 2 has long been one of the most popular video games around, with the popularity of Esports meaning that the Multiplayer Online Battle Arena (MOBA) title has reached an entirely new audience. Dota 2 betting sites have emerged as a result, with such platforms attracting the interest of gamers and punters, hoping to win big off the back of their favourite teams and players. This page will outline some of the best Dota 2 betting sites on the web today, as well as how staking on the game works, including its most popular markets.
List of Top Dota 2 Betting Sites in 2022
What is Dota 2?
Developed by the Valve Corporation, Dota 2 is a MOBA game that was first launched in July 2013. While the origins of the game are still questioned by many, with Defense of the Ancients having been part of Blizzard Entertainment's Warcraft III real-time strategy, it is very much in the hands of Valve today.
Each Dota 2 match features a total of 10 players, with a 5v5 format. Each team takes control of a base, which send out "Creeps", which are AI controlled. Creeps move along the paths and attack players and towers of the opposing team. The winning team is the one which destroys the oppositions "Ancient" first.
Competing players each take control of one character or hero, with over 100 being available, each coming with their own skill set. New abilities can be earned by killing creeps and opposition players, with heroes being categorised into the following positions:
Carries – Heroes that start weak but can grow significantly by the end of a match. Carries are expected to act as leaders in the latter stages of matches.
Initiators – These are heroes best suited to initiating "team fights", while they are also useful when other players are engaged in single battles.
Supports – Supports help their teammates with key skills, including healing.
Disablers – Capable of preventing enemy characters from carrying out certain actions for a short period of time.
Lane Supports – Kill units and players early on in matches, aiding the Carries in the process.
Durables – Can withstand greater levels of damage compared to other heroes.
Nukers – Use damage-healing skills to overcome significant damage.
Pushers – Destroy towers and help gain map control.
How does Dota 2 work?
The goal of the game is to destroy the other team's main building. The game is played in two teams of five players each. Each team has its own base which is called the Ancient. The team in the lower left corner is called Radiant and the team in the upper right corner is called Dire. The game ends when one of the Ancients is destroyed.
The players each play with one character. These characters are called Heroes and there are a total of 111 of these available. The players have to collect experience and gold in order to achieve higher levels and better items. With this they can try to eliminate their enemy.
Dota 2 is hugely popular worldwide and the game is also widely played in professional eSports competitions. The International is the largest tournament in which this game is played. This competition takes place annually in Seattle, Washington. The prize pool here has once stood at $20 million, making it the largest prize pool in the history of eSports. There are also smaller seasonal tournaments around the world in which players compete against each other. These tournaments are called The Majors.
How We Pick the Best Dota 2 Betting Sites
Fans of Dota 2 now have a variety of available platforms when it comes to placing bets on the game, including both traditional bookies and dedicated Esports sites. As such, it is important to differentiate between Dota 2 betting sites that are legal, reliable and rewarding and those which are not worth wasting your time on. With that being said, the following factors help us to pick which Dota 2 betting sites to recommend to our readers:
Markets – Dota 2 events take place on an almost weekly basis throughout the year, with the best betting sites covering a large proportion of them, both big and small.
Odds – While betting on Dota 2 should be enjoyable, winning money is a major draw too. As such, Dota 2 betting sites should offer odds that are fair, based on what is taking place in the scene at the specific time. Those with a good knowledge of the game can also find value on a regular basis, whether you are looking to stake on teams from North America, Europe or Asia.
Bonuses – Another incentive for signing up at Dota 2 betting sites is the bonuses and promotions on offer. Whether it be a welcome bonus, free bet, price boost or Esports specific special, such offers can help to maximise winnings and minimise losses.
Payouts – Whether you are looking to make payments at Dota 2 betting sites via bank card, eWallet's or cryptocurrency, deposits and withdrawals should be processed quickly and with minimal effort.
Customer Support – Offered via telephone, email, live chat, WhatsApp, Twitter and even Skype in some cases, those signed up at one of the best Dota 2 betting sites are able to communicate with support agents throughout the day.
Usability – On either desktop or mobile, Dota 2 betting sites must be optimised for all devices, as well as being extremely easy to use and efficient. This is achieved through a clever design, with no unnecessary images or graphics, which can distract from the markets and features on offer.
How to Bet on Dota 2
Depending on where you are located, betting on Dota 2 using real money is an increasingly accessible option online. Punters must be aged either 18 or 21 in most cases, while betting sites must also be licensed in your country. An increasing number of online bookmakers now accept bets on Dota 2 events and matches, along with a number of other Esports titles, while a host of dedicated platforms have been set up in an attempt to get a share of the action.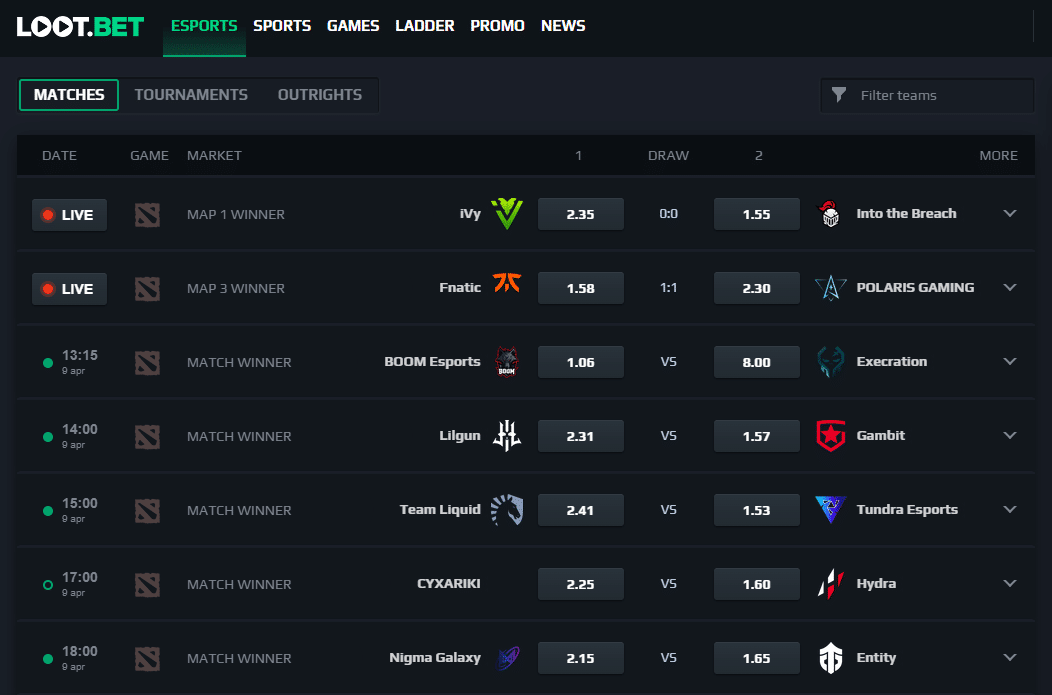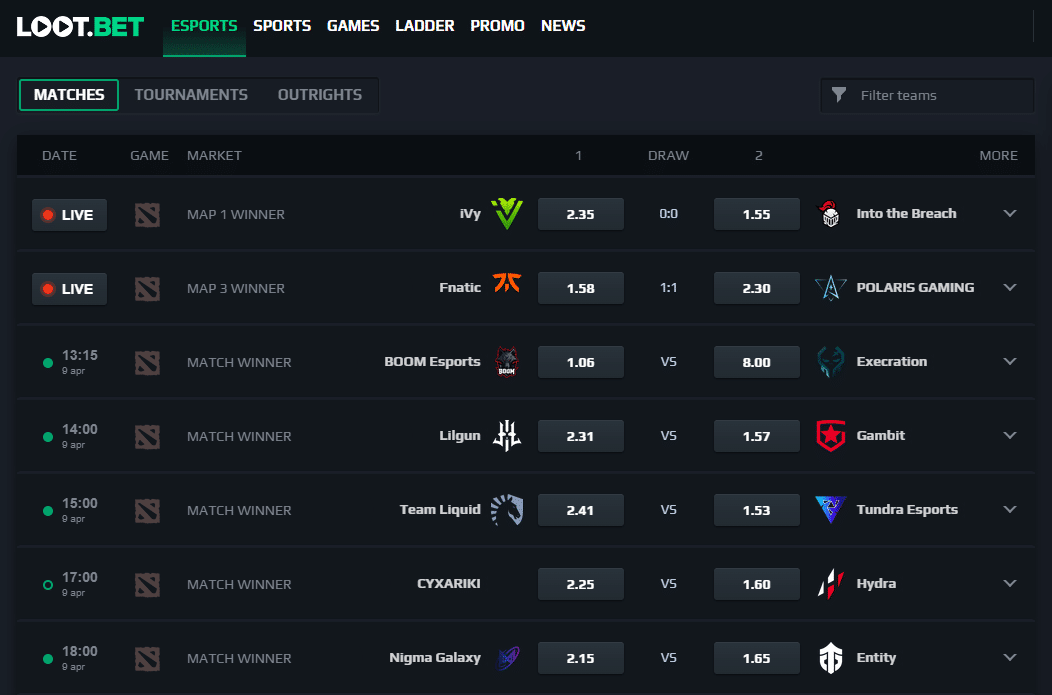 Whichever platform you choose, be sure to remember that just a small amount of your disposable income should be used to bet on teams and players, with going beyond your budget being very dangerous.
Many will also be aware of betting using skins, however this is not something in which we can advocate, due to the fact that many such bets are placed illegally. It is much more worthwhile cashing your skins and additional items in for cash, which can then be used to stake on Dota 2 matches. When it comes to real money Dota 2 betting sites, the following tips will help you to make the most out of your experience:
Understand the Game – Before placing a bet on Dota 2, ensure that you fully understand the rules and gameplay involved. Failing to do so may mean that you place the wrong kind of bet or are surprised about a particular in-game action.
Do Your Homework – It is also key that punters do their homework before placing bets. This involves checking out the relevant stats and facts pre-match, including recent form and head to head records. Dota 2 rosters can often change, which is another factor that must be taken into consideration.
Live Betting – Dota 2 matches are often available when it comes to live betting too, meaning that punters can back their favourite after they begin. For those in the know, betting on Evil Geniuses to come back from behind to defeat Ninjas in Pyjamas or another live market could well be fruitful.
Streaming – Many Dota 2 matches are streamed on betting sites or other platforms, making following the action easier than ever. Streaming is a good way to get to know Dota 2, as well as follow your bets.
Favourites – If you have been following Dota 2 for a while, you are already likely to have your favourite players and teams. However, when it comes to betting, punters must put sentiment aside and place bets in which they think will win, rather than what they hope will happen.
Types of Dota 2 Bets
Having signed up at a Dota 2 betting site, punters are likely to find the following markets:
Outright – Ahead of both Dota 2 tournaments and matches getting underway, punters can bet on the team which will come out on top. Successfully predicting the winner of a specific event will likely come with some significant earnings, with the odds on individual matches not being quite so appealing, especially when backing the favourite.
First Blood – Here, punters are betting on the team that achieves the first kill of a Dota 2 match. Meanwhile, some Dota 2 betting sites even accept bets on the specific player who draws first blood.
Most Kills – Another popular market involves betting on the player who will finish a match with the highest number of kills. While this can be risky, the potential rewards are excellent in most cases.
Match Length – Some bookies also accept bets on whether a Dota 2 match will last over or under a set period of time.
Team to Destroy First Barracks/Tower – Which team will destroy the in-game object first, whether it be a barrack or tower.
Map Winner – Punters can also stake on the winner of individual maps, perfect for who know which teams are slow starters or who finishes matches the strongest.
Which Dota 2 Events Can Be Bet On?
Dota 2 events are known for offering some of the biggest prize pools in Esports, with tournaments taking place throughout the year, meaning that punters are rarely short of options at betting sites. So, let's take a closer look at some of the best-known Dota 2 events:
The International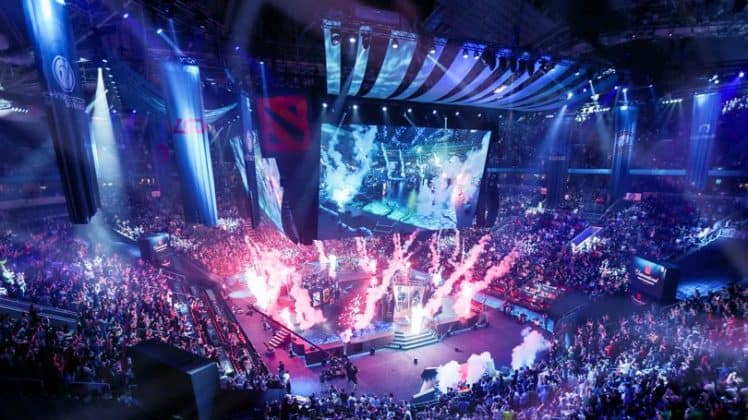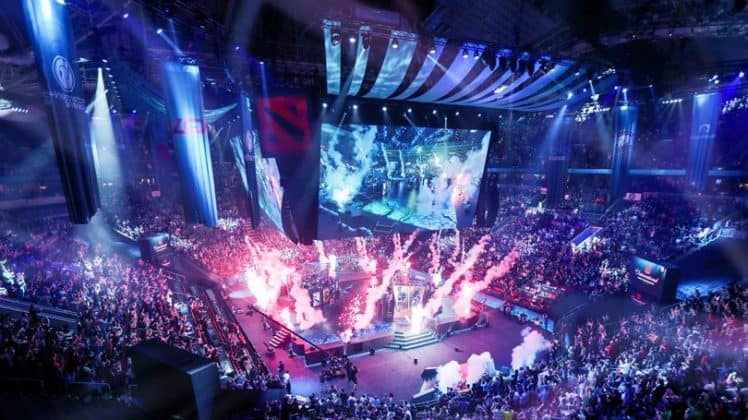 Organised by Valve, The International is an annual Esports event centring around Dota 2. Launched in 2011, The International now has the biggest prize pool in the whole of Esports, offering teams involved over $35 million.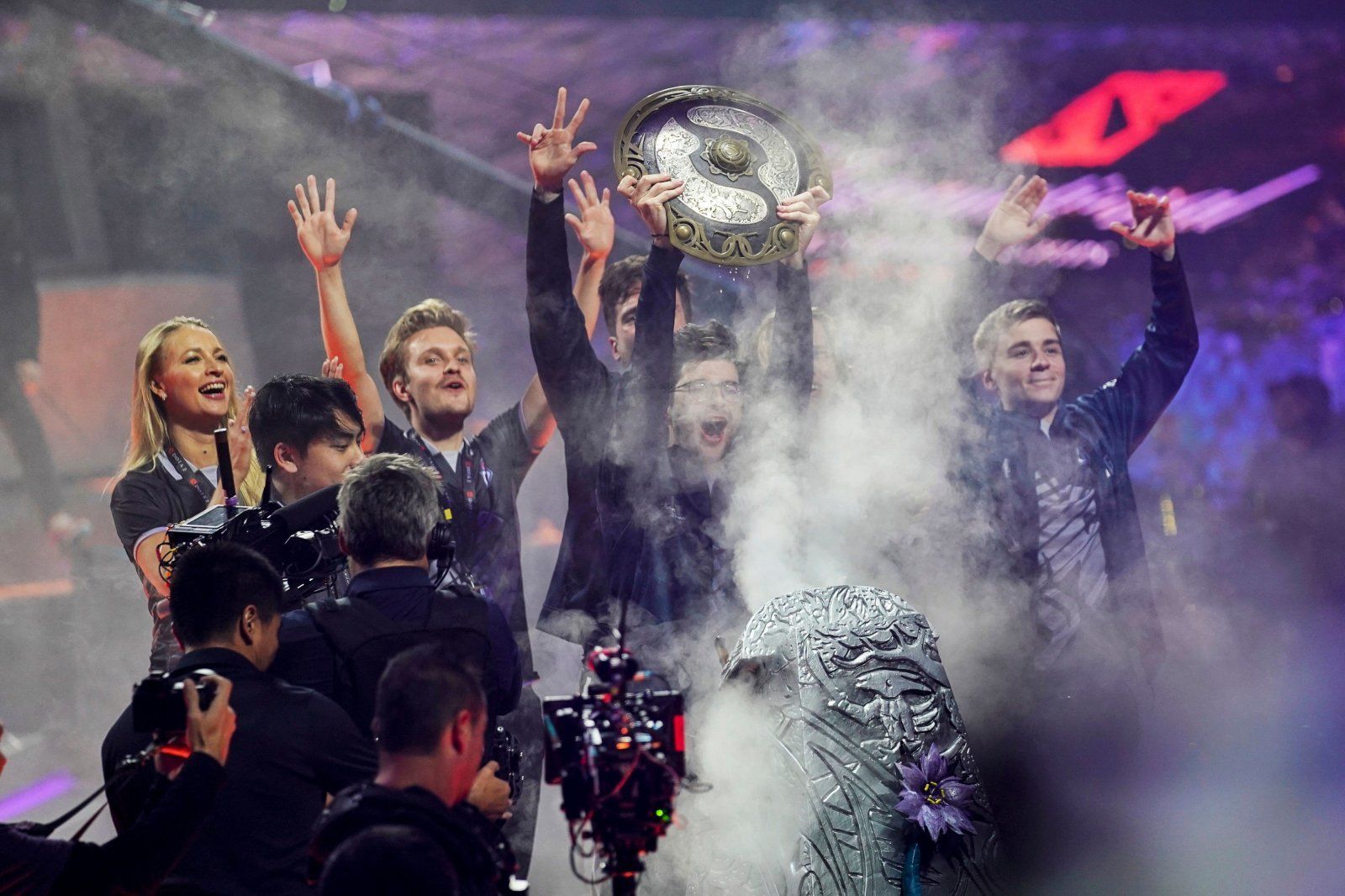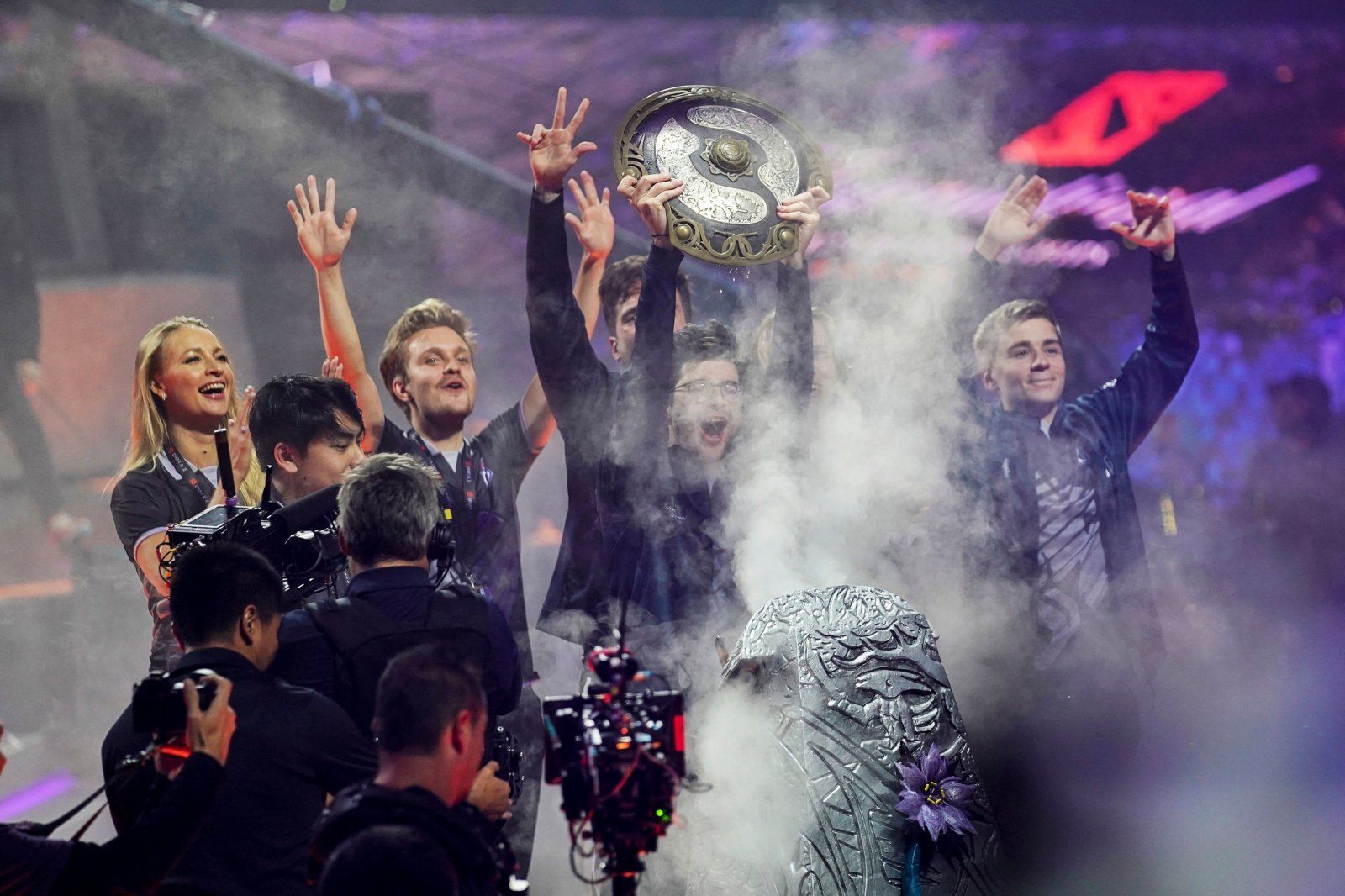 18 teams battle it out for what is regarded as being the Dota 2 World Championships, with 12 qualifying automatically based on results during the Dota Pro Circuit, while another six make the cut via regional playoffs. In total, teams from North America, Europe, South America, Southeast Asia, China, Europe and CIS take part. To this date, OG are the only team to win The International on more than one occasion.
Asia Championships
First held in 2015, the Asia Championships is hosted by Perfect World Games, with 16 teams battling it out for the title. Having a prize pool of just over $3 million, the event is competed in by the best teams from around the world, with matches taking place in Shanghai each year.
EPICENTER
EPICENTER is one of the Majors which takes place during the Dota 2 season, having been launched back in 2016. Founded by Epic Esports Events, Team Liquid has won the title on more than one occasion, taking home the main prize of $300,000 in the process. Held in Moscow, the event involves a group stage, playoffs and double-elimination and grand final.
The Summit
Dating back to 2014, The Summit is a Dota 2 event hosted by Beyond the Summit, with the minor competition taking place in Los Angeles. Offering a prize pool of around $300,000, the winning team will automatically qualify for a Major, with Invictus Gaming having come out on top in 2019.
History of Dota 2
Dota 2 was first released on Steam for Windows in 2013, before being made available for both MacOS and Linux just a week later. Valve then quickly made the exciting announcement that players could form their own teams and participate in international events.
The first The International event came with a prize pool of $2.9 million, with a significant proportion coming from a crowdfunding scheme. First Blood was the games first major update, which also allowed matches to take place via a LAN connection. Dota 2 soon overtook League of Legends as the most popular MOBA game, before surpassing World of Warcraft too, with some 7 million players per month.
Prize pools for The International continued to increase too, with the 2021 event set to offer over $35 million in total. The first ever Dota 2 Major took place in 2015 in Frankfurt, with Shanghai quickly joining too. 2018 saw the launch of the Dota Pro Circuit (DPC), which consisted of nine events throughout the season.
Bottom Line on Dota 2 Betting
Dota 2 is a game that is synonymous with the world of Esports, meaning that it comes as no surprise that an increasing number of betting sites have added such markets. We have recommended some of our favourite platforms for Dota 2 betting, so be sure to check them out for yourself, while taking on board our tips and useful information too.
Dota 2 Betting – FAQs
Can I make money by betting on Dota 2?
Those who are prepared to put the time into researching potential markets and not place bets with a scatter gun approach are in with a good chance of being profitable when it comes to Dota 2. However, this is the case with other Esports and sporting markets, so if you have a good understanding of the MOBA game, get involved!
What are the best Dota 2 events to bet on?
Minor and Major events take place throughout the season, offering punters a host of opportunities. However, it is undoubtedly The International which attracts the greatest interest from betting customers, with the tournament featuring only the best players in the world.
Is betting on Dota 2 safe?
As long as you sign up with one of our recommended Dota 2 betting sites, rather than a platform that is unregulated and unlicensed, then you will be safe. We also advise sticking to bets using real money, rather than skins or other items. Top Dota 2 betting sites have a number of safety measures in place, including encryption technology and firewalls, helping to protect your personal and payment details.
Which Dota 2 betting site offers the best odds?
Many of the Dota 2 betting sites listed on this page score highly when it comes to odds. Offering just one name is difficult however, with some offering the best prices surrounding underdogs, while others deliver appealing handicap or live betting markets. Be sure to check out odds comparison sites before placing bets, with there being no reason as to why you cannot register with more than one bookie.
Can I watch Dota 2 matches live online?
A number of betting sites now offer live streaming of Dota 2 matches, while platforms such as Twitch, YouTube and Facebook also make it easy for gamers to keep track of the action as it unfolds.