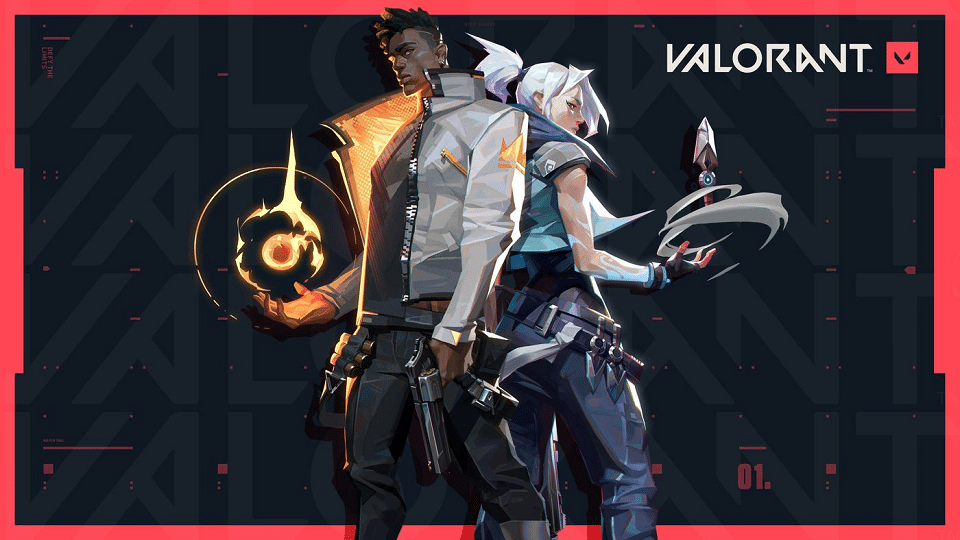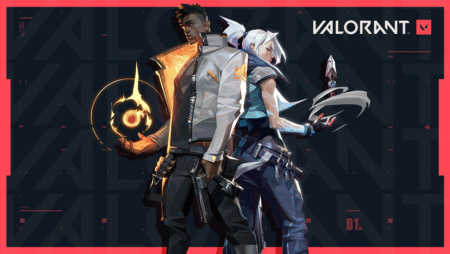 Valorant Betting Sites
Valorant is the latest offering from Riot Games, with the free-to-play multiplayer tactical first-person shooter title having made a significant impact in the eSports scene. New Valorant events are being announced on a regular basis, many of which are available to bet on. As such , Valorant betting sites are also growing rapidly in popularity, with this page delivering some of the best platforms for punters and gamers alike. So, if you are looking to jump on the Valorant bandwagon, look no further!
Best Valorant Betting Sites
What is Valorant?
Valorant is a first-person shooter video game developed by Riot Games. Mixing in battle arena style play too, the title has been compared to the likes of CS:GO, Overwatch and Apex Legends. Having officially launched in June 2020 following a short open beta phase, which itself attracted broke all kinds of viewing records on Twitch, Valorant attracted millions of players on a daily basis upon its full release.
Regulated Valorant eSports events and tournaments have started to take place across the globe, with traditional bookies and specialist betting sites adding such markets to their list too. In terms of gameplay, a Valorant match consists of 25 rounds, with the first to win 13 being declared the winner. Players switch roles after 12 rounds, with there being both an attacking and defending team. The aim for the attacking team is to place and detonate a spike at set locations, while the defending team must stop them.
A win can also be declared if all members of the opposing team are killed, which is actually more common. Those involved must select from one of four available classes of agents, known as Sentinel, Infiltrator, Controller and Duelist. Each has its own unique abilities, whether they be in attack, defence or map control.
There are currently three available maps within Valorant, with features such as teleporting and climbing cables helping to keep things interesting. Players can also use the character radius map to navigate and develop their strategy.
How We Pick the Best Valorant Betting Sites
Despite being one of the newest games on the eSports scene, Valorant also features on many betting sites. As a result, selecting which one best suit your needs can be difficult. However, you can rest assured that our recommended Valorant betting sites are all licensed and regulated, while also performing well in the following areas:
Markets – The number of Valorant markets found online is still relatively small. However, as new events are created, the best betting sites will cover both regional and international events, meaning that there are regular options for fans of the game. Ideally, markets will also allow punters to stake on factors outside of the individual match winner, such as first kill and maps.
Odds – With the odds set by Valorant betting sites determining how much you will make when successfully backing teams, prices should be fair and appealing. Meanwhile, odds should be available to view in decimal, fractional and American formats.
Bonuses – Free bets, price boosts, welcome bonuses and insurance offers undoubtedly make betting on Valorant all the more appealing. While they may not be specific to Valorant, the best bookies and betting sites will ensure that such markets qualify for promotions.
Streaming – Watching Valorant matches live is both exciting and rewarding. This is especially true when live betting is involved. If you are able to watch teams live, then you may be able to make a more accurate prediction on overall results.
Customer Support – Telephone, email and live chat support is generally the minimum in which punters expect online today. So, Valorant betting sites must ensure that they cater for the needs of their customers in this area too, with agents being on hand day and night in order to deal with issues and answer questions.
Usability – Valorant betting sites must be easy to use! They can offer the most in-depth markets, best odds and a host of additional features, however if such platforms are not efficient on both desktop and mobile, they are almost pointless.
How to Bet on Valorant
Both skins and fantasy betting are likely to be an option for fans in the future, however we will be focusing solely on real money Valorant betting, with all of our suggested bookies being 100% legal and regulated. In order to win on such sites, customers must stake their own money. As such, it is important to take into account a number of factors before doing so, with the following being our top tips for succeeding when it comes to betting on Valorant:
Learn the Game – Valorant is likely to be new to many, having only come out in the summer of 2020. As a result, before placing any bets, be sure to understand the rules of the game, including available characters, maps and gameplay. This will ensure that you have the best possible chance of placing winning bets, while you will also not be surprised at a particular rule or event during matches.
Stream – Watching Valorant matches live online will give you a better understanding of the skills of players, as well as how different teams work together. A number of popular eSport streamers now play Valorant, uploading content to platforms such as Twitch, YouTube and Facebook. So, be sure to take on board as much coverage as possible.
Bide Your Time – With Valorant still being relatively new, betting sites are likely to take time to master the game. So, do not rush into things, with details of events and top players likely to become clearer as time progresses.
Do Your Homework – As with any eSports market, do your homework before placing bets. Look into the rosters of the teams involved, as well as their recent form and how long they have been practicing together. As Valorant grows, the head to head records of teams will also have an impact upon your bets.
Betting Sites – There is nothing stopping you signing up at more than one Valorant betting site. In fact, doing so will mean that you can compare the odds of each, before ultimately taking advantage of nothing but the best prices.
Types of Valorant Bets
In terms of the Valorant bets that are available to punters, the following are likely to be the most common and popular, although this will differ between operators:
Match Winner – The simplest and most common method of betting on Valorant is to back Team A to beat Team B in an upcoming match. Regardless of the format and eventual score, just the result will determine whether your bet wins or loses.
Map Winner – Alternatively, punters can punt on the winner of a specific map, which will normally be the first of the match.
First Blood – Here, punters are betting on which team will make the first kill during a match. Some Valorant betting sites will offer the chance to bet on the specific player, with the odds here being significantly greater.
Bomb Plant – Will the attacking team be able to successfully plant a bomb during the next round?
Over/Under – Whether it be surrounding the number of kills or total rounds, punters can bet on whether this will be over or under a set number at Valorant betting sites.
Handicap – When there is a clear favourite and underdog, handicap betting may be worth utilising. Here, teams are given a + or – overcome, in which they must overcome in order for your bet to win.
Live – Meanwhile, the markets above are all likely to be available if your bookie offers live Valorant betting. This means when bets are accepted even after matches are underway.
Which Valorant Events Can Be Bet On?
The competitive Valorant scene is still taking shape, however new events are being created on a fairly regular basis. Game developer Riot Games has recently announced the First Strike event, which will see teams compete on a regional level, before moving forwards to the Grand Finals. Meanwhile, the Ignition Series, T1 x Nerd Street Gamers Showdown, WePlay!
Invitational and Rage Japan Tournament attracted millions of viewers when they took place shortly after the games release, with prize money surrounding such events also increasing. The Valorant scene can be divided into three categories, small, medium and majors. We will update this section upon more details becoming available.
History of Valorant
Development of Valorant started way back in 2014, with the game having been created by former designers from League of Legends and ex CS:GO professionals. Built using Unreal Engine 4, while Riot Games also promised that there would be servers in or near most major cities around the world, in order to maximise performance. The game was eventually released in June 2020, with beta phases having taken place in the build-up. Valorant received widespread praise upon its release, with Valorant being second behind League of Legends in terms of Twitch viewers. Riot has also been working on anti-cheat software ahead of Valorant going global within eSports.
Bottom Line on Valorant Betting
Valorant has all the basics in place to become one of the biggest titles in eSports, with the game having already made a significant impact within the market. With more Valorant tournaments and events set to be announced as the game continues to grow, betting sites are likely to place a greater emphasis on the game, which will in turn increase the number of available markets. There has never been a better time to sign up at a Valorant betting site, with our recommended operators all being safe, reliable and
Valorant Betting – FAQs
What genre of game is Valorant?
First and foremost, Valorant is a first-person shooter (FPS) title, however its popularity is in part due to the fact that it also ties in elements of battle royale and short time-to-kill genres too. It has been compared to both Counter-Strike: Global Offensive and Overwatch as a result, with Valorant being far from your typical FPS game.
Where can I find good Valorant betting sites?
Those looking for a good Valorant betting site should certainly check out our list of recommended operators at the top of this page. All such sites have been thoroughly tested and our experts have concluded that they perform well surrounding Valorant. Factors including markets, odds, streaming, additional features and support were all taken into account.
Which other Esports games can be bet on?
If Valorant is not quite your thing, then fear not, as there are a host of other games available to bet on online today. Some of the most popular include CS:GO, League of Legends, Dota 2, Overwatch and Fortnite, with a variety of additional titles being found too.
Can you make money from betting on Valorant?
Yes. However, it is not easy. Those who are looking to be successful must develop a clear betting strategy and stick to it. Be sure to check out our betting tips above for further info on how to place winning Valorant bets. Meanwhile, bets must be placed using real money, rather than skins.
Valorant has taken the Esports scene by storm. With Valorant events now offering over $1 million in prize money already, the game is also only set to grow yet further. So, we recommend getting in on the action early, before the hype reaches boiling point.
Can I watch Valorant matches live online?
Many Valorant betting sites offer live streaming services, making watching matches live on your desktop and mobile devices easier than ever. For those that do not, Valorant content is readily available on streaming platforms such as Twitch, YouTube and Facebook. Many CS:GO pros are moving into the world of Valorant too, meaning that the amount of content is only set to grow.