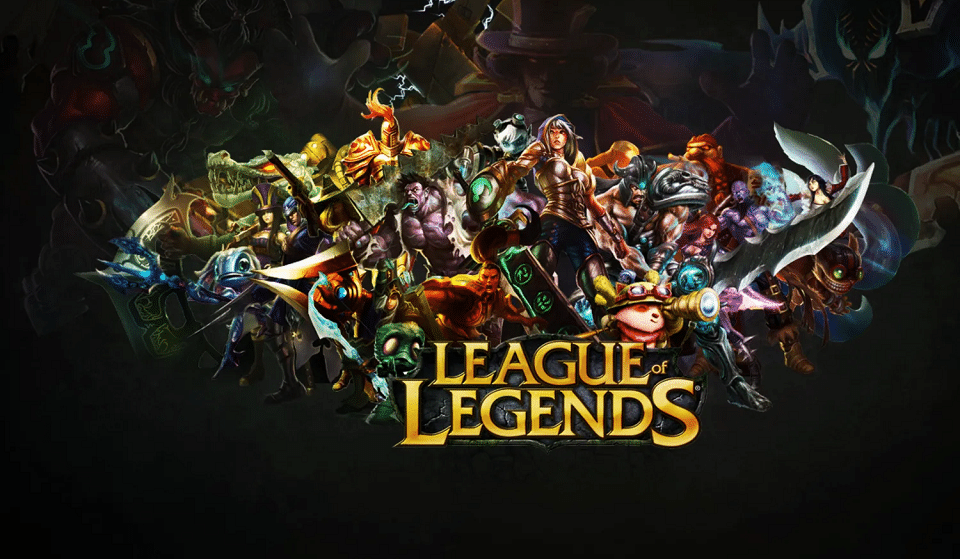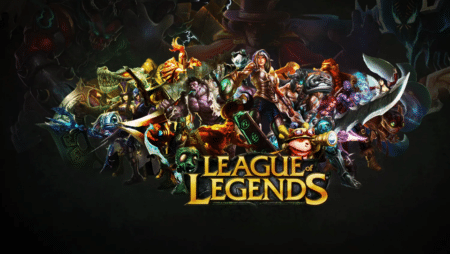 League of Legends Betting Sites
Want to bet real money on League of Legends (LoL)? League of Legends (usually referred to as LoL) is a free-to-play multiplayer online battle arena (MOBA) game developed and published by Riot Games.  League of Legends esports betting guide, inclduing top LoL betting sites, bookmaker promotions and gameplay and strategy tips. Check out who's offering the best odds and best promos for your lol bets.
The most reliable League of Legends betting sites:
League of Legends, commonly referred to as simply LoL, is a free to play MOBA game from Riot Games, first launched back in 2009. A few different game modes are available when it comes to LoL, however the one which features at competitive events is the 5v5 mode, known as Summoner's Rift. All 10 players start by selecting their champion, with over 130 being available, with the ultimate goal being to destroy the oppositions Nexus. Gold can be collected along the way by killing minions and opposition players, which can be used to purchase additional items. Champions are divided into different roles based on their abilities, with League of Legends teams featuring a Top, Jungle, Mid, Bot and Support. Meanwhile, Champions can also be broken down into the following categories:
Assassins – Inflict major damage in a short period of time, however are weak defensively.
Tanks – Known as the opposition of Assassins, Tanks are very strong defensively, however cause little damage.
Fighters – Performing averagely in both damage and defence, Fighters are seen as a compromise between Assassins and Tanks.
Marksmen – Perfect for taking down turrets and buildings, Marksmen are capable of causing long-lasting damage.
Mages – Capable of causing powerful magic damage through a variety of spells, Mages have poor defences.
Support – Help to protect other characters on the team.
League of Legends now attracts over 100 million players per month, making it one of the most successful video games in history.
How We Pick the Best League of Legends Betting Sites
With so many League of Legends betting sites being available today, it is important that we help punters in finding platforms that are nothing but legal, generous and potentially rewarding. With that being said, the following factors help us to rank League of Legends betting sites:
Markets – LoL markets should be available on a regular basis, while they should also ideally be detailed, meaning that a number of bet types are available, something which we will touch on later. Both international and regional League of Legends events are available to bet on online today.
Odds – Betting on League of Legends should be enjoyable, but also offer punters the chance of earning some significant winnings. So, odds on tournaments and matches must be fair.
Bonuses – Specific bonuses and promotions surrounding Esports and LoL are becoming increasingly common. Welcome bonuses, free bets and price boosts are among the most popular promotions found on LoL betting sites.
Payouts – Betting sites and bookies must ensure that winning bets are paid out quickly, while available payment methods allow for speedy and convenient deposits and withdrawals too.
Customer Support – Telephone, email and live chat support is offered throughout the day at the best League of Legends betting sites, while some go above and beyond via Skype, WhatsApp or social media platforms.
How to Bet on League of Legends
There are different ways in which to bet on League of Legends online today, with real money betting being accompanied by skins/items betting, as well as fantasy betting. Skins betting involves wagering using items in which you have accumulated whilst playing League of Legends, including weapons and armoury. However, platforms offering skins betting are often not regulated, meaning that they are not always safe. Fantasy betting involves building your own team of LoL players, who earn points based on how they perform during matches.
However, it will be real money League of Legends betting in which we will be focusing on, with all of our recommended LoL betting sites being licensed and regulated, meaning that they cater for punters in different countries.
When placing real money bets on League of Legends markets, it is important to take into account a number of factors. Below are our top LoL betting sites, designed to help you be as successful as possible:
Understand the Game – Ensure that you completely understand League of Legends before betting on it! While this does not have to involve playing it for yourself, there are a host of streamers and useful guides worth checking out, while we have described some of the key details surrounding game play on this page. Failure to understand the game may result in an increased chance of placing unsuccessful bets.
Patches – LoL patches released by Riot Games can bring about important changes, which may impact the way in which professional players play the game. As such, be sure to keep track of when patches are being released.
Research – Before placing bets, take a closer look at the teams and players involved, taking into account recent form, head to head records and any potential roster changes in which may have been made. There are a variety of platforms offering such information online today. Check out which players have the most kills, deaths, gold per minute and experience gain, among other things.
Betting Sites – There is nothing stopping you from registering with more than one League of Legends betting site, with doing so meaning that you can always take advantage of the best odds. Meanwhile, you can also utilise new bonuses and promotions when they are introduced.
Format – Understand the format of the tournament or match in which you are considering betting on, whether it be a best of 3 or 5 encounter and whether a defeat would mean the losing team is knocked out of the competition immediately.
Types of League of Legends Bets
Real money betting is the most popular when it comes to Esports such as League of Legends, with punters generally being able to choose between the following markets:
Outright Winner – The most popular form of betting on LoL is to bet on the team in which you believe will win an upcoming match or tournament. The success of your bet will be determined by their ability to follow through by winning, with even a loss in the final meaning that your bet will lose. Odds on LoL matches are likely to come with a favourite and an underdog, while betting on an event is appealing because of the odds. Examples of outright bets include staking on FunPlus Phoenix to beat G2 Esports or backing Invictus Gaming to win the League of Legends World Championship.
Map Winner – LoL maps are broken down into different maps, with punters also having the opportunity to bet on the winner of individual maps. Such markets are available both pre-match and in-play.
Total Maps – Whether it be betting on the specific number of maps during a game or over/under a set amount, this is another popular market for LoL betting fans. For example, you may look to bet on there being over 2.5 maps during a game, meaning that you effectively believe there will be three maps played. Options here will depend on the format of the encounter, with some LoL matches being best of five maps. Handicap bets surrounding maps are also available on some League of Legends betting sites.
Correct Score – Here, punters must successfully predict the exact score of a LoL match, whether it be 2-0 or 2-1, with there being other options when best of five matches take place.
First Baron or Dragon – Here, punters are simply betting on which team will kill the first Baron or Dragon, which are computer-controlled enemies that attack players from both teams. Players aiming to achieve such kills risk leaving their flank unattended if they are killed themselves.
First Inhibitor/Tower – Betting on the team to kill the first inhibitor or tower is another option at LoL betting sites. Both feature on each map lane, with killing either one gaining the team gold and other benefits.
Which League of Legends Events Can Be Bet On?
League of Legends events take place throughout the year, meaning that there are almost endless opportunities to bet on your favourite teams. However, there are undoubtedly some tournaments which attract the interest of punters more than others, with the following being among the most popular:
League of Legends World Championships
The League of Legends World Championships first took place in 2011, with the event seeing the very best teams in the game going head to head. Organised by Riot Games, the event comes with a prize pool of over $2 million, with FunPlus Phoenix having won in 2019, while Shanghai will host the event in 2021. 22 teams now take part, with a round-robin group stage taking place initially, before a knockout style format ensues. South Korean team T1 hold the record for the greatest number of LoL World Championship wins, having come out on top in 2013, 2015 and 2016.
Mid-Season Invitational
Regarded as being the second biggest event on the LoL scene, the Mid-Season Invitational is an annual tournament hosted by Riot Games, having first taken place in 2015. Winners of the Spring Split from different regions qualify for the event, with European team G2 Esports having beaten Team Liquid in the final in 2019, with the 2020 competition having been cancelled due to Covid-19.
Legends Championship Series
The Legends Championship Series is the leading regional LoL competition in North America, Europe, China, South Korea, PCS and South America, featuring some of the top teams. The winner, runners-up and third-place team of the summer playoffs qualify automatically qualify for the LoL World Championships.
Kespa Cup
The Kespa Cup is another LoL event hosted by the Korean Esports Organisation, having formally been played using Starcraft II. Offering a prize pool of over $150,000, Afreeca Freecs defeated Snadbox Gaming 3-0 to win the title in 2019.
History of League of Legends
League of Legends was first released in 2009, with the competitive gaming scene having revolved around LAN events hosted by the likes of ESL, IGN and MLG. The majority of teams formed came from Europe and North America, many of which are still around today, including Team SoloMid. The first major LoL tournament took place in 2011 at DreamHack Summer in Sweden, where a prize pool of $100,000 was on offer. As viewership grew, Riot Games aimed to take the game into different regions, including Korea and China. Season 2 brought about the launch of the LoL Championship Series in North America and Europe. The European LCS was revamped in 2019, with the League of Legends European Championship now taking priority.
Bottom Line on League of Legends Betting
League of Legends is arguably the most popular MOBA game around today, with both gamers and punters taking advantage of the large number of matches that take place throughout the year. LoL betting sites offer a variety of appealing markets and features, making wagering on events both enjoyable and rewarding.
League of Legends Betting – FAQs
How popular is League of Legends?
With over 100 million active monthly users, League of Legends is perhaps the most popular Esports around today, along with Dota 2. The game is watched by millions on Twitch too, while millions of dollars are available in tournament prize money.
Is it legal to bet on League of Legends online?
The legality of online League of Legends betting depends on the laws in your country, along with the license held by the specific betting site.
Which is the best League of Legends betting site?
We have recommended a number of the top LoL betting sites available to punters today, however stating just which is the very best is difficult. You should sign up on the site which best suits your needs when it comes to markets, odds, bonuses and additional features.
Can I use Bitcoin to fund betting on League of Legends?
An increasing number of League of Legends betting sites accept payments via cryptocurrencies, including Bitcoin. However, be sure that you fully understand how this payment method works before using it.
Which League of Legends events can I bet on?
League of Legends matches are available to bet on regularly online today, however events such as the World Championships, Mid-Season Invitational and Championship Series certainly stand out from other events.