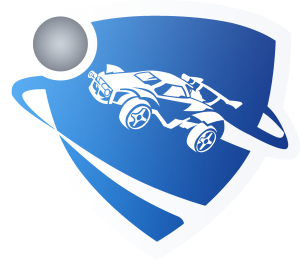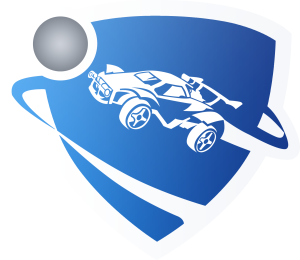 Despite being one of the newer Esports titles around today, Rocket League has already attracted a significant following. The vehicular soccer video game from Psyonix was released in 2015, quickly attracting the interest of both gamers and betting customers. With the game now having some 57 million registered players across the globe, it perhaps comes as no surprise that the number of Rocket League betting sites has also grown rapidly. On this page, we will outline some of the best Rocket League betting sites available to punters today, as well as explaining the different markets and features available surrounding events and tournaments.
The Best Rocket League (RL) Betting Sites 2022
What is Rocket League?
Psyonix and Rocket League were acquired by leading developer Epic Games in 2019, helping to take the game to the next level. Rocket League brings together the combination of soccer and rocket powered cars, with Esports matches here taking place in a 3v3 format. Each player takes control of a vehicle, which are used to hit the ball, with the ultimate aim being to score a goal. Rocket League matches therefore involve a large number of passes, skills and aerial manoeuvres, while speed boosts also help to give players an edge over their opponents.
Matches generally last just 5 minutes, however with action being constant, there is little time to take your eye off the ball. Rocket League is now available on PlayStation 4, Xbox One, Windows, Linux, macOS and Nintendo Switch, while professional leagues and tournaments such as the Rocket League Championship Series (RLCS) see the games top players going head to head on a regular basis.
How We Pick the Best Rocket League Betting Sites
The popularity of Rocket League has led to many traditional bookmakers and dedicated Esports betting sites adding it to their list of covered games. With so much choice now being available to punters, it can be difficult to decide which platform to sign up on. However, in delivering our recommended Rocket League betting sites, we take into account a number of factors, with the following being among the most important:
Markets – Rocket League events take place on an international and regional level throughout the season, with the best betting sites covering each of them, not just the most high-profile. Meanwhile, the leading Rocket League betting sites also offer a variety of bet types, not simply the winner of individual matches, whether it be total goals or outright tournament winner.
Odds – The odds found on such markets should also offer good value, with prices being calculated based on ranking, team rosters and recent form. Generally available in decimal, fractional and American formats, Rocket League odds determine how much money punters will make when placing successful bets.
Bonuses – While bonuses relating specifically to Rocket League are hard to come by, many betting sites deliver Esports promotions, including free bets, money back specials and price boosts. Such promotions can undoubtedly help punters in reaching their goals when it comes to betting on Rocket League, however always be sure to check out the terms and conditions beforehand.
Payouts – Some online bookies have a poor reputation when it comes to payouts, whether they be slow or not processed completely. However, our recommended Rocket League betting sites all score highly surrounding payouts, ensuring that punters receive their winnings on time, through a variety of payment methods.
Customer Support – Via telephone, email and live chat, customers at Rocket League betting sites should be able to receive support throughout the day, whether it be surrounding betting rules, bonus terms, technical issues or to get answers to additional questions. The best platforms are also likely to have detailed FAQ pages, which is another sign of their overall performance.
Usability – Bets on Rocket League matches should be available to place easily on desktop and mobile, which means sites having a good design and overall usability.
How to Bet on Rocket League
Real money, skins and fantasy betting is available when it comes to Rocket League, however we will focus upon real money sites, as they are fully licensed and regulated by respected authorities. Rocket League betting sites will be available to punters in different countries, depending on their licenses, with the likes of the UK, US and others having different laws in this area. However, once you have signed up with a legal Rocket League betting site, the following tips have been put forward to help punters make the most of their time:
Community – The Esports community can be extremely useful when it comes to betting on Rocket League. Involving yourself on forums and dedicated Rocket League platforms will ensure that you have all of the necessary information at your fingertips before wagering, including roster changes and recent results.
Understand the game – Before placing your first bet on Rocket League, ensure that you understand exactly how the game works, including all rules and important terminology. This does not need to mean playing Rocket League for yourself, with watching past matches being extremely helpful.
Be selective – Try and specialise in a particular area within Rocket League, rather than looking to excel in all areas. Meanwhile, no matter how much of an expert on the game you are, be sure to carry out research on teams involved before staking funds.
Odds – In order to ensure that you take advantage of the best Rocket League odds, consider signing up with more than one bookie, with there being no rules in place regarding how many platforms you can be associated with.
Regional events – While betting on major events such as the Rocket League Championship Series will be appealing, better value can often be found in less high-profile tournaments.
Types of Rocket League Bets
In terms of Rocket League markets, punters will generally be able to take advantage of the following bet types:
Match Winner – The most popular and simplistic bet surrounding Rocket League is to bet on Team A beating Team B. There will generally be a favourite and an underdog, based on rankings and recent form.
Outright Tournament Winner – When it comes to events such as the Rocket League Championship Series, Rival Series and ELEAGUE, punters can bet on which team they believe will win the entire tournament. Odds here are generally very appealing, based on the competitive nature of the game.
Total Goals – Whether it be the specific number of over/under a set figure, Rocket League betting sites also accept bets on how many goals will be scored during a match.
Specific Moves – Players and vehicles in Rocket League are capable of carrying our special moves, which a small number of sites also accept bets on, including dodges and front flips.
Live Betting – Live betting markets surrounding Rocket League matches are found on many platforms too, making it possible to stake on markets even after encounters are underway.
Which Rocket League Events Can Be Bet On?
The number of different Rocket League events is growing fairly quickly, meaning that punters have a greater number of options throughout the season. Tournaments and leagues take place on both a regional and international basis, with the following being among the events covered by Rocket League betting sites today:
Rocket League Championship Series
Similar to the set-up in the world of League of Legends, the Rocket League Championship Series (RLCS) is undoubtedly the game's biggest event. Involving teams from all around the world, the best players from North America, South America, Europe and Oceania currently take part, with Asia having yet to embrace the gameplay and mechanics fully.
The Rocket League Championship Series Finals brings together the 10 best teams, with the event being organised by Psyonix, having been launched in 2016. Now running biannually, the reigning champions are NRG Esports, with the 2020 event having been cancelled due to Covid-19. A total prize pool of $500,000 is up for grabs.
Rocket League Rival Series
Having launched during Rocket League Season 4, the Rival Series is a lower tier of competition, with the two lowest ranked teams in each region of the competition facing off in a promotion/relegation style playoff against the top two Rival Series teams. The top six teams from North America and Europe are guaranteed their place, with open qualifiers determining the rest of the places.
Team BDS came out on top in the RLCS Season 9 – Europe: RLRS in 2020, winning $67,000 in the process, with the event having taken place online.
Rocket League ELEAGUE Cup
Offering a prize pool worth $150,000, the ELEAGUE is organised by TURNER, featuring top-tier teams, making it the most important third party Rocket League event. European team We Dem Girlz are the current champions, taking home $72,000 in winnings following their win over Dignitas.
Universal Open Rocket League
Operated by NBC Sports, the Universal Open is different from other Rocket League events in the fact that it has a 2v2 format. Taking place between teams in North America and Europe, the best team from both regions will meet in the Grand Final.
History of Rocket League
Rocket League was launched in 2015, however it first made an impact in the world of Esports in March 2016, upon Psyonix establishing the Rocket League Championship Series. The game quickly became a hit on streaming platforms such as Twitch, with the tournaments prize money growing from $55,000 to $125,000 in just to years.
Psyonix then invested a significant $300,000 into the third year of the event, which saw viewership increase dramatically too. Rocket League became part of the ESL and Major League Gaming late in 2016, meaning that it was part of their main multi-game tournament series.
The Summer x Games in 2017 hosted a one-off Rocket League event, which was streamed live on ESPN 3, the first time it had been broadcast on cable television. NBC and Faceit now has a partnership with Rocket League, with another one-off event having taken place in July 2017, worth $100,000. Its success also led to the $150,000 Rocket League ELEAGUE Cup just months later.
Bottom Line on Rocket League Betting
Rocket League is undoubtedly one of the fastest growing video games around, with the fact that it has been embraced by the Esports community meaning that it is set to stick around for some time. Rocket League betting sites are now available to punters across the globe, with the platforms listed on this page all performing well, as well as being licensed by respected authorities. So, be sure to check them out for yourself, before potentially backing your favourite Rocket League teams at events throughout the season.
Rocket League (RL) betting – FAQs
Is Rocket League betting safe to bet on?
Yes, as long as you are signing up and staking on Rocket League betting sites that are licensed and regulated in the country where you are living. Be sure to look into this before signing up in the first place, with Rocket League game developers also working hard to ensure that there are no issues surrounding cheating.
Where Can I bet on Rocket League online?
There are an increasing number of online platforms for those looking to bet on Rocket League, including traditional bookmakers and dedicated Esports sites. Look through our recommended sites before making your decision.
How to find the best odds on Rocket League?
Odds comparison sites make it easy to see which Rocket League betting sites offer the best odds, while our expert reviews also give a clearer indication as to which platforms offer the most appealing prices.
Is the RLCS the Most Important Rocket League Event?
The Rocket League Championship Series is certainly the most popular event, with it being the one in which many betting sites cover today too. Here, punters have a variety of available markets, rather than just the winner of individual matches. However, other Rocket League events are slowly catching up and making an impact of their own.
How to start betting on Rocket League?
The first thing to do is to register with one of our recommended Rocket League betting sites, having checked out what they offer and whether they are legal where you live. Having done so, deposit funds using a payment method of your choice, before researching markets and backing your favourites.