Esports betting on esportbetting.net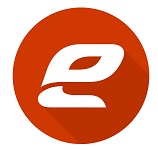 Esports has quickly become one of the leading online betting markets around, growing faster than even the world of competitive gaming itself. Punters across the world are now wagering on their favourite organisations and players, in the hope of winning big on Esports events from around the world. With tournaments now taking place on a weekly basis, there has never been a better time to get involved, with esportsbetting.net providing everything in which there is to know about this emerging market.
Visitors will discover exactly what Esports wetten involves, while discovering the best Esports betting sites, Esports betting tips and guides, perfect for both beginners and experts. So, whether you are new to gaming or having been a video game fanatic for a number of years, be sure to check out what we have to offer. Before we get stuck into the betting side of things, let's first outline exactly what Esports is and how it has quickly become such a major force.
The Best Sites for Esport Betting
What is Esports?
Esports is the name given to competitive video gaming, which generally today take place between professional players, who go head to head either individually or as part of a team. Esports burst onto the scene in the late 2000's, which coincided with the introduction of live streaming, while many game developers got involved by funding tournaments and events on both a regional and international level.
The industry is mainly made up by Multiplayer Online Battle Arena (MOBA), First Person Shooter (FPS), Battle Royale, fighting, card and Real-Time Strategy (RTS) games, with the likes of League of Legends, Counter-Strike, Dota, Overwatch and Starcraft being among the most recognised titles. Tournaments surrounding such games now take place in regions across the globe, such as The International, League of Legends World Championship and the Intel Extreme Masters. The fact that the International Olympic Committee discussed potentially involving Esports in the Olympic Games shows just how important it has become. (Source: https://www.fragster.de)
Esports events now millions of viewers, whether it be in person or via live streaming platforms, with Asia, Europe, North America and South America having been among the regions to embrace the industry the most. Esports tournaments now offer millions in prize money, while an increasing number of platforms now accept bets on the teams and players involved, including bookmakers who have been in operation for decades, along with newly formed dedicated Esports platforms. More under www.echtgeld-casinos.net.
Is Esports Betting Legal?
While Esports betting is legal in theory, this will ultimately depend on the laws and regulations that are in place where you live. So, if betting on sporting events is legal where you are based, then it is likely that this will be the case for Esports too. All of the Esports betting sites discussed on pages are licensed and regulated by respected gambling authorities, however be sure to check your legality before registering. There are also like to be age restrictions in place, which will generally be 18 or 21.
Who Regulated Esports Betting?
Unlike some more mainstream sports, there is no specific regulatory body when it comes to Esports, with a variety of leagues and organisations instead taking control. While a dedicated body may be formed in the future, for now it is the likes ESL, Major League Gaming, ELEAGUE, DreamHack and Riot Games who are in charge of regulating the industry. Meanwhile, in terms of betting on Esports, authorities including the UK Gambling Commission, Malta Gaming Authority and Government of Curacao distribute licenses and regulate the market in general.
What Games Can Be Bet On?
The number of Esports games is increasing rapidly, with betting sites adding new titles to their platforms regularly too. While the popularity of a game is likely to determine how much coverage it receives from Esports betting sites, the following are the titles in which punters are likely to come across today:
Counter-Strike: Global Offensive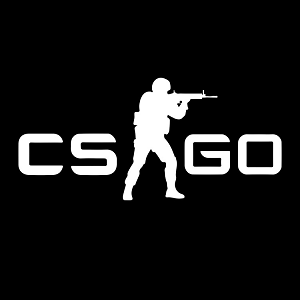 Global Offensive is the fourth game in the Counter-Strike series, with the multiplayer first-person shooter from developers Valve and Hidden Path Entertainment having a huge following. CS:GO tournaments take place at events such as the Majors, DreamHack and ESL One, with the game having been launched on Windows, OS X, Xbox 360, and PlayStation 3 back in 2012. The game involves competing in different game modes in order to achieve objectives, such as defusing a bomb or securing a location, with players being rewarded for their individual performance, while in-game currency can be used to purchase weapons and utilities. CS:GO is one of the most popular Esports betting markets today.
League of Legends

Developed by Riot Games, League of Legends is a multiplayer online battle arena game that was launched in 2009. The game centres around players assuming the role of "Champions", with each having unique abilities. Players and teams go head to head in a bid to destroy the oppositions "Nexus". Other game modes are also available, which has helped League of Legends in becoming one of the leading Esports titles, with events including the World Championship and Mid-Season Invitational being popular for both gaming fans and punters alike.
Dota 2

A MOBA game from Valve is Dota 2, where encounters involve two teams of five players, with both having to defend and occupy separate map bases. Each player takes control of a hero, who again all come with different abilities and styles. Experience points and items are collected along the way, with the winning team being the one which destroys the oppositions Ancient. The International, an Esports event specific to Dota 2, offers the largest prize pool in the industry today at over $30 million.
Starcraft II

Launched in 2010, Starcraft II: Wings of Liberty is a real-time strategy game from Blizzard Entertainment. Revolving around three different species, Terrans, Zerg and Protoss, there are 29 playable campaign missions available. Starcraft II is featuring on an increasing number of Esports betting sites, thanks to tournaments including the Global StarCraft II League and DH SC2 Masters.
Overwatch

Another popular game from Blizzard Entertainment is Overwatch, with the first person shooter title having been launched in 2015. The team-based multiplayer game sees players selecting from over 30 different heroes, before working to try and secure and defend control points. Cosmetic rewards can be earned, including skins and victory poses. The Overwatch League is now a hugely popular Esports event, available on many betting sites.
PlayerUnknown's Battlegrounds

This multiplayer battle royale game was only launched in 2017, however it has already attracted a large following, with several tournaments surrounding the game now being run. In terms of gameplay, up to 100 players compete in a last man standing format, with players competing individually, as a duo or as part of a team.
Other Games
FIFA, Rocket League, Call of Duty, Warcraft III, Fortnite, Hearthstone and Rainbow Six are among the other Esports games in which punters may be able to bet on, however they are unlikely to be covered as commonly as the titles above.
What Markets are Available Within Esports Betting?
The betting markets available will depend on the specific game in question, however generally speaking, the following will be available to Esports fans:
Match Winner – The most common betting market available to punters when it comes to Esports is staking on which player or team will win a match. It does not matter what happens during the encounter, with only the overall result determining whether bets are successful or not.
Draw – Only available on selected Esports matches, punters will also sometimes have the option to bet on the eventual result being a draw.
Group of Winner – When placing an outright bet on an upcoming Esports tournament, some betting sites will allow their customers to bet on which group the winning team or player will come from.
Group Winner – Depending on the format of an event, it may also be possible to bet on which team or player wins their respective group.
Handicap – There is normally a favourite and an underdog when it comes to an Esports match, with betting sites offering a handicap as a result. This means that punters can bet on the team with the handicap winning or losing. For example, Fnatic, who has been given a 3 round advantage against G2, would effectively win in the event of the result finishing 8-10.
The final score is 8 – 10, but with the 3 round handicap, Team A wins with the revised score of 11 – 10, which means your wager is paid out.
Map Winner – Available on games including CS:GO, League of Legends and Dota 2, punters can bet on the winner of individual maps.
Tournament Winner – Outright tournament winner markets are becoming increasingly popular, whether it be staking on the team to win The International or League of Legends World Champions.
Over/Under – Whether it be surrounding total kills or rounds, punters may have the opportunity to bet on the amount achieved by both parties during an Esports match.
Region of Winner – Another popular outright Esports market is to bet on which region the winner of a competition will come from.
First Blood – Popular for CS:GO and League of Legends fans, betting on which team will achieve the first kill of a match is another appealing option.
Esports Betting Odds
The odds found on Esports betting sites are simply the prices in which punters can take advantage of, rather than the probability. Odds will differ from bookie to bookie, with prices being formed based on recent form, head to head records, team rosters and motivation for victory. When operating on Esports betting sites, it is likely that you will be able to choose between three different odds formats, which come in the shape of the following:
Decimal – Popular across Europe, decimal odds state what punters will get back from placing a bet. For example, if Virtus.Pro are 2.1 to beat OG, punters betting $10 will receive $21 in return, including their stake.
Fractional – Most common in the UK, fractional odds make it clear what returns punters will receive from their stake. For example, a bet of £10 on Team Liquid to beat Ninjas in Pyjamas at odds of 4/5 will deliver total returns of £18.
American – Also known as lines, here punters are shown how much they will make from a $100 stake. Generally speaking, one team will be offered a positive line, with the other holding a negative one. For example, backing Astralis to beat Faze Clan with a $10 bet at +200 will bring about total returns of $30.
How to Deposit on Esports Betting Sites
Whether you sign up with a traditional bookie or a newly launched and dedicated Esports betting site, there are likely to be a number of methods available when it comes to depositing cash to your account. While payment methods will differ from country to country (China:最佳博彩网站) , the options below are the most common across the board:
Mastercard/Visa – As two of the most popular financial services organisations globally, it should come as no surprise that most Esports betting sites accept payments via Mastercard and Visa. While credit cards are banned when it comes to depositing funds on gambling sites in the UK, they are still accepted in other regions, while debit cards also offer efficient payments. Deposits using this option will more than likely be instant, while there should not be any fees involved.
eWallets – Whether it be PayPal, Skrill, Paysafecard or Neteller, eWallets are now the preferred method of payment for many punters. Their speed, ease of use, security and convenience make them appealing to many. The most NetEnt Casinos accept it.
Cryptocurrency – Many dedicated Esports betting sites, along with other bookies, now accept cryptocurrency as a method of payment, with Bitcoin still being the most popular. Be sure to understand fully how this works before taking advantage of this option.
Pay By Phone – Need to deposit funds quickly and when away from your desktop? Punters can sometimes pay using their mobile device, with the amount spent being added to your monthly bill. Check also out the best casino apps from our partner.
Bank Wire – Whilst not being the quickest option, bank wire deposits are still common, especially for those who are concerned about safety online.
How to Place Esports Bets
In order to be in a position to place bets on Esports matches and tournaments, punters must first understand the options available to them. Generally speaking, traditional sportsbook betting, fantasy betting, skins betting and social betting will be available, however this will depend on who you register with. So, let's take a closer look at these options:
Sportsbook Esports Betting – In the same way as bets are placed on soccer or tennis matches, punters can stake on Esports teams and players on traditional sportsbook sites. Many of the leading names now cover Esports events, whether it be pre-match, in-play or outright markets. This form of betting is popular because users know that they are staking with credible and trustworthy operators, with real money winnings coming when successful. However, coverage here may not be up to standards, which is why some choose to wager elsewhere.
Fantasy Betting – Especially popular in the United States, where legal sportsbooks are hard to come by, fantasy betting involves creating a roster surrounding major events, similarly to what you may have done in the past surrounding football or basketball. The user with the players that perform the best will win, with punters here betting against each other, rather than a single operator.
Skins/Item Betting – Here, punters are betting on marketplaces for in-game items, with no cash being involved. In-game items and skins are up for grabs, weather it be weapons or abilities. In some cases, items can then be exchanged for cash on third-party sites. Growing in popularity, this form of betting is useful for getting rid of unwanted items, however there is little regulation at present.
Social Betting – Those within the Esports community may also choose to place wagers between themselves on upcoming matches or events, whether it be for cash or items. While we do not necessarily recommend taking part in this form of betting, due to the potential risks involved, it is increasingly common.
Esports Betting FAQ
Esports is the name given to competitive gaming, with titles such as CS:GO, League of Legends, Dota 2 and Overwatch being involved. Players and teams battle it out in tournaments across the globe, with millions of dollars in prize money being up for grabs.
What Esports games can I bet on?
The likes of CS:GO, League of Legends and Dota 2 are undoubtedly the most popular Esports betting games, however Overwatch, Starcraft, FIFA and PlayerUnknown's Battlegrounds are also becoming increasingly common.
Do I have to pay taxes on winnings made from Esports bets?
Ultimately, this will depend on which country you live in. Each country will have different laws and regulations in this area, which may mean that you do not take home 100% of earnings made. For example, those in the UK are not forced to pay taxes on winnings.
Which countries is Esports betting available in?
Esports betting is now available in a large number of countries, due to legislation surrounding gambling now being less strict in a number of regions.
Do I need to know about Esports before placing bets?
As with any sport, having some prior knowledge will undoubtedly help you when placing bets. However, those who are willing to do their homework before staking also have a good opportunity to win, meaning that it is not essential.
Can I watch Esports matches live online?
Yes! Live streaming of Esports events takes place on a host of online platforms today, including Twitch, YouTube and Facebook. As a result, punters can keep track of how their picks are faring, as well as potentially taking advantage of live Esports markets.
Esports Betting Tips
Before placing your first Esports bet, our experts have put together a list of useful tips, which have been designed to give punters the best chance of being successful. You should by now understand how betting on Esports works, but it is now time to work out how to be successful. While it is not all about making money, with enjoyment also being important, losing funds is never fun. With that being said, let's take a closer look at some of our Esports betting tips:
Understand the Games – Especially important for beginners, be sure that you understand the gameplay and rules of Esports titles. This may involve playing the game for yourself or watching videos and live streams online. Doing so will stand you in good stead for the future and avoid any unwanted surprises.
Search for Value – Consistently backing the favourite may be a strategy for some, however finding value in other areas is likely to be more effective. Value is found when a bookie has priced something incorrectly in your opinion.
Do Your Research – Before placing any bet, be sure to check out the stats and news surrounding the Esports teams and players involved. There are a huge number of online platforms offering such information, so take into account recent results, roster changes and head to head records before staking.
Record Results – Be sure to keep track of bets placed, along with whether they were successful or not. This will allow you to see which games and markets have been the most lucrative, as well as what you should potentially avoid in the future.
Compare Odds – Look at odds comparison platforms before betting too, in order to ensure that you are taking advantage of the best prices on the web. There is nothing stopping you signing up with more than one Esports betting site after all.
Bottom Line on Esports Betting
There has never been a better time to get involved with Esports betting, with the number of legal and potentially lucrative sites covering the industry increasing at a rapid rate. Esportsbetting.net is perfect for both beginners and experts, with our reviews and guides giving punters an excellent platform to build upon. So, whether you are a CS:GO fanatic, can't get enough of League of Legends or are crazy about Dota 2, be sure to check out our pages, before staking on your favourite teams and players from this rapidly growing scene.