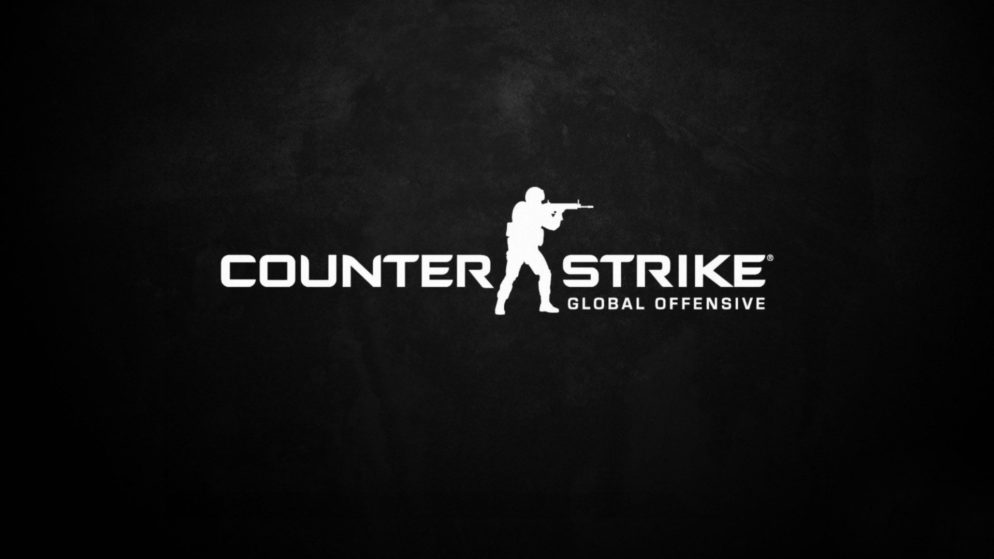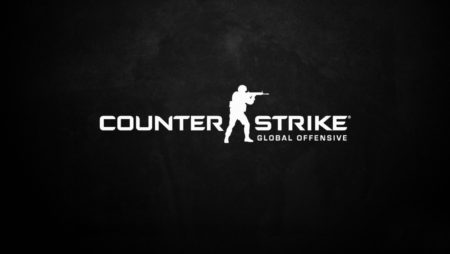 CS:GO Betting Sites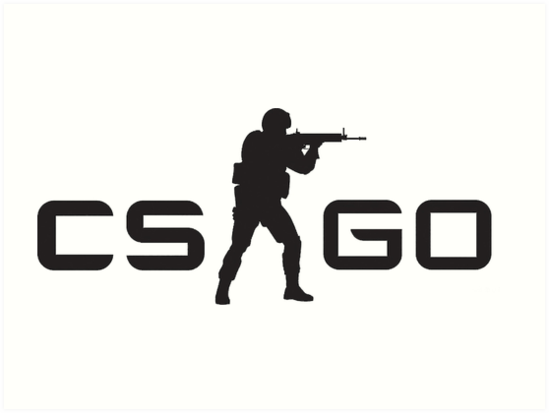 Counter-Strike: Global Offensive (CS:GO) is arguably the most popular Esports game around today. The first-person shooter title from Valve is available on PC, Xbox and PlayStation, having first launched in 2012. CS:GO events now take place on a professional basis throughout the year, attracting the interest of both Esports fans and betting customers.
The best Counter Strike CS:GO Betting Sites 2020
The number of CS:GO betting sites available to punters is increasing rapidly, which include traditional bookmakers and newly formed platforms. Some of the biggest organisations and teams in the industry are involved in CS:GO leagues and tournaments, which offer a host of betting opportunities. So, for those looking for the best CS:GO betting sites and a breakdown of how the game works, this page provides everything punters need.
What is CS:GO?
Global Offensive is the fourth title from the Counter-Strike series, with the game having been developed by Valve Corporation. Released in 2012, CS:GO is a first-person shooter game that involves 5v5 battles between terrorist and counter terrorist teams. Each CS:GO match has 30 rounds, which are played on a single map.
The first team to win 16 rounds is declared the winner, with of the terrorist team aiming to place and detonate a bomb at specific locations, while the opposition team has to prevent bombs from being both placed and detonated. The dynamic switches after 15 rounds, while either team can win if they are first to kill all players of the opposition. Many CS:GO tournaments and matches involve a best-of-three format, meaning that the first team to win two best-of-30 maps wins.
How We Pick the Best CS:GO Betting Sites
With there being a number of sophisticated and appealing CS:GO betting sites available to punters across the globe today, separating the best from the rest is an important task. Luckily for you, our experts have done the hard work for you, with the following being among the factors which help us to rank the best CS:GO betting sites:
Markets – Punters should be able to find CS:GO betting markets throughout the year, not only when major tournaments are taking place. Meanwhile, bet types should be more than simply the winner of a match, with first blood, total kills and map winner being popular today.
Odds – The odds found at CS:GO betting sites will determine how much you make when placing a winning bet. As such, it is important to sign up with a bookie that is fair and offers value. Odds comparison sites and our Esports betting site reviews show which platforms perform the best here.
Bonuses – The majority of CS:GO betting sites will offer a welcome offer in the hope of attracting new customers. However, the terms and conditions surrounding such offers must be realistic, thus giving punters a good chance of winning. Meanwhile, existing customers should also receive a helping hand from time to time, whether it be through free bets, price boosts or money back specials.
Payouts – Upon winnings from a bet coming through, punters should be able to get their hands on such funds as quickly as possible. While there is likely to be a processing period, this should not days on end, with many payment methods now allowing such transactions to be completed in a matter of hours.
Customer Support – There will unlikely be many occasions when assistance is required on CS:GO betting sites, due to their high performance level and ease of use. However, support is generally available 24/7 via the telephone, email and live chat, as well as Skype, Whatsapp and social media platforms in some cases.
Usability – Whether it be on desktop or mobile, CS:GO must be easy to use. Platforms which offer a neat design and clever interface are likely to receive more interest from punters, due to the fact that there are no frustrating lags or time needed to scroll through available markets.
How to Bet on Counter-Strike: Global Offensive
Counter-Strike: Global Offensive is one of the many emerging Esports markets in which betting sites have taken on board. Established bookies face competition from specialist Esports platforms however, meaning that punters have a decision to make in terms of where they back their favourite teams and players.
Similarly to how you would potentially bet on a soccer or basketball game, punters can place cash bets on which CS:GO team will come out on top, while skins betting is an increasingly popular method of wagering on Esports. This is where punters use skins to fund their betting activity, rather than cash.
All of the sites recommended on this page are licensed and regulated by leading gambling authorities, including the UK Gambling Commission, Malta Gaming Authority and Government of Curacao, allowing punters in regions around the world to get involved. Those who partake in skins betting are not going to have the same regulations involved, meaning that they could be at risk of being on the wrong end of scams.
Types of CS:GO Bets
In terms of the bet types that punters can expect to find at CS:GO betting sites, the variety is increasing rapidly, meaning that it is not just the winner of a match that is available. With that being said, the following are the most common:
Outrights – Here, punters can bet on the outright winner of either an individual match or an entire tournament. Depending on the profile of the event, such markets can become available months in advance in some cases, with those who successfully back the winning team or player likely to be rewarded handsomely. Meanwhile, odds on those involved in an individual match will be priced based on rosters, recent form and head to head records.
Most Kills – As the name suggests, this market involves betting on the player who achieves the most kills during a CS:GO match. There is generally good value to be found here, while other similar bets include most assists, pistol kills and highest rating.
Total Rounds/Maps – A CS:GO match comes with a maximum of 13 rounds, with overtime being used when the score ends 15-15. Many CS:GO betting sites make it possible to bet on the total number of rounds or maps during a match, with punters staking on whether it will be over or under the set figure. For example, betting on a match between G2 Esports and Cloud9 being over 26.5 rounds.
To Win Both Pistol Rounds – As we mentioned earlier, each CS:GO match is broken down into two, with the teams involved switching roles after the 15th round. The start of each half begins with a pistol round, which can also be bet on. The winner of the pistol round will be able to invest in better weapons and equipment for the second round, meaning that it can be hugely beneficial. An increasing number of CS:GO betting sites offer a market involving whether one team will win both pistol rounds.
Top Fragger – The player who scores the highest at the end of a specific match or map. This is another popular market for those looking for greater odds.
Which CS:GO Events Can Be Bet On?
While CS:GO events take place throughout the year, there are undoubtedly some events which stand out from the crowd and attract the interest of punters more than others. CS:GO tournaments are categorised into Majors and Low-Tier events, with the former being competitions hosted by the likes of Steam and Valve, offering large prize pools as a result. The biggest CS:GO events at present include the following:
CS:GO Major Championships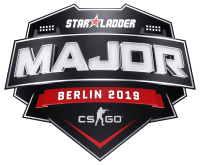 The CS:GO Major Championships are events which take place biannually, with the competition being hosted by Valve. Commonly referred to as Majors, Valve delegate organisation of events to the likes of ESL, ELEAGUE and StarLadder. Examples of the CS:GO Major Championships include the StarLadder Berlin Major and IEM Katowice Major. The likes of Astralis, Cloud9 and Fnatic have all won Majors over recent times.
ESL Events
Events such as One, IEM and Pro League are among the leading ESL CS:GO events, with such competitions generally offering somewhere between $200,000 to $300,000 in prize money. The ESL One delivers shorter and less high profile events, while the Intel Extreme Masters (IEM) comes with a prize pool of around $250,000. Meanwhile, the ESL Pro League is one of the biggest events in the whole of Esports, taking place every other year. ESL Pro League Finals are staged twice per year, seeing the best four CS:GO teams from each region together. Swedish organisation Fnatic have a record three ESL Pro League wins to their name.
BLAST Premier
Hosted by RFRSH Entertainment, the BLAST Pro Series is one of the newer events in the CS:GO scene, with the Global Finals of the tournament taking place in December each year. With the BLAST Premier having been founded in 2020 to take over from the Blast Pro Series, this will be another market for CS:GO betting sites to add. The first Blast Premier Global Finals are due to take place in January 2021, offering a total prize pool of $1.5 million.
History of Counter-Strike: Global Offensive
Counter-Strike: Global Offensive was developed as one of the leading Esports games by Valve, along with the help of amateur players and other third party organisations. Events such as the Electronic Sports League, Intel Extreme Masters and Major League Gaming initially hosted tournaments, with initial prize money of around $200,000 quickly rising to $1 million in 2015.
The CS:GO scene went from strength to strength, however Valve had to take important steps to get rid of cheaters within the game, with the creation of the "Trust Factor" having helped. CS:GO became free to play in 2018 following a patch update, with an offline version of the game also being released shortly after. The 2019 season was dominated by Danish team Astralis, who won both the StarLadder Berlin Major and Katowice Major.
Bottom Line on CS:GO Betting
CS:GO is one of the biggest emerging betting markets, with the first-person shooter game from Valve attracting the interest of long standing gamers, as well as those who are new to Esports. So, whether you are already familiar with CS:GO or are willing to understand how everything works, check out our recommended betting sites, before backing your favourite teams.
CS:GO Betting Sites – FAQs
Yes. All of the CS:GO betting sites listed on this page are secure and reliable, while they hold a gambling license from a leading authority. So, be sure to register with a trusted bookie, rather than on a platform which has a poor reputation.
Where Can I bet on CS:GO online?
There are an increasing number of betting sites accepting bets on CS:GO events and matches, including traditional bookies and recently launched platforms. It is up to you to decide which betting site best suits your needs, with our Esports betting site reviews offering all of the necessary information.
What mistakes should I avoid when betting on CS:GO?
There are a number of common mistakes made by punters when it comes to CS:GO. The best teams in the business are generally offered short odds of winning matches, however this does not stop punters placing large stakes on them. Meanwhile, many fail to do the necessary research before placing bets, with a huge amount of useful information being available online today. Finally, it is important to try and specialise in one area, whether it be on the North American CS:GO scene or strictly on the Majors.
How to find the best odds on CS:GO?
All of the CS:GO betting sites listed on this page offer good odds surrounding the leading Esports title, while odds comparison platforms also make it clear as to which platforms perform best in this area.
Should I consider using my CS:GO skins?
Betting on CS:GO using skins is becoming increasingly popular, however it is not something that we can recommend. This is due to the fact that such bets are not regulated, with Valve working hard to get such platforms shut down. Skins betting sites tend to be illegal, meaning that you could potentially be at risk of being on the wrong end of fraud. Those looking to get rid of items on their inventory can instead cash out their skins, before using the funds on legal CS:GO betting sites.