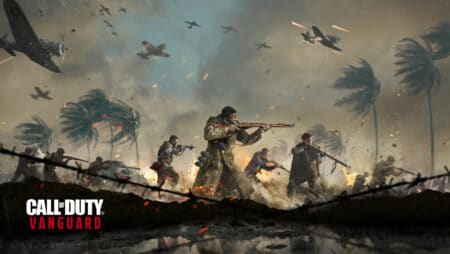 Call of Duty
Call of Duty Betting Sites


Call of Duty (COD) has long been one of the most poplar first-person shooter FPS) video games around, with its first edition, having been released back in 2003. A host of sequels have been launched since then, offering both campaign and multiplayer modes, which are both used in the competitive eSport scene today.
Call of Duty: Black Ops Cold War is the latest version of the game, with teams made up of professional players going head to head in tournaments across the globe. Such tournaments are now available to bet on with traditional bookies and specialist eSport operators, with this page delivering the top Call of Duty betting sites, as well as everything in which there is to know about wagering on the game.
Best Call of Duty Betting Sites 2022
What is Call of Duty?
Call of Duty is a first-person shooter video game franchise published by Activision and developed by Raven Software, among others. Available on PlayStation, Xbox and PC, Call of Duty is packed full of features and game modes, with quick thinking, lightning fast reactions and clear strategy being needed by those competing. An annual release schedule means that there have been a large number of COD titles over the years.
Competitive eSport Call of Duty encounters revolve around multiplayer death matches, with teams playing against each other in 3v3, 4v4 or 6v6 formats in most cases. There are a number of different game modes available, including the following:
Search & Destroy – Here, one team takes on the role of offense, while the other aims to defend two bomb sites. The ultimate goal is to kill all players on the opposing team, as well as triggering one of their bomb sites. Players have one life per match, with matches normally being played in a best of 7 format, meaning that the first to win four rounds wins.
Hardpoint – A hardpoint is a specific location found on a COD map, with teams aiming to secure this area. Points will be awarded for time spent occupying the hardpoint, while securing a new hardpoint is worth additional points.
Capture the Flag – Similar to other video games, teams here must capture the flag of their opposition, before returning it to their base, where their own flag is located.
Uplink – This the newest game mode within Call of Duty. Here, teams aim to bring a satellite drone to their opposing team's uplink station. The first to reach 20 points will win the game, while teams switch sides after 10 minutes.
How We Pick the Best Call of Duty Betting Sites
Call of Duty is one of the most long-standing eSport games, meaning that a large number of bookies and operators now offer markets surrounding COD events and tournaments. This does raise one specific question for punters however – which Call of Duty betting site should I sign up on? Our experts have tested all available options, taking into consideration the following factors when doing so:
Markets – Punters should be able to select from a variety of pre-match, in-play and outright markets when it comes to Call of Duty. COD events now take place on an almost weekly basis throughout the season, with the best operators covering both regional and international tournaments.
Odds – Call of Duty betting odds must be appealing enough for punters to regularly stake their hard-earned cash. Available in decimal, fractional and American formats, prices available on teams should reflect their standing in the COD scene, meaning that value can be found with those with a good understanding of the industry.
Bonuses – Bonuses, free bets and other promotions can undoubtedly help punters when it comes to maximising their earnings and minimising losses surrounding Call of Duty betting. Some may be specific to COD, while others will be more generic. Either way, promotions should be available to both new and existing customers at Call of Duty betting sites.
Streaming – Many Call of Duty betting sites available to punters today offer live streaming services, which include coverage from leading COD events. Watching matches as they take place is hugely rewarding, whether it be due to ever-changing in-play markets or cash out opportunities.
Customer Support – While this will hopefully not be required too often, customer support at Call of Duty betting sites is hugely important. Customers should be able to communicate with knowledgeable and friendly members of staff at all times, via email, live chat and over the phone.
Usability – It should also be easy for punters to access their favourite markets and features, whether it be on desktop or mobile. In fact, an increasing number of bets are placed on mobile devices, meaning that many bookies deliver dedicated betting apps.
How to Bet on Call of Duty
Both skins and fantasy betting options are available to fans of Call of Duty today, however it is real money betting in which we will be focusing on. There can be risks with the former, due to the lack of regulation involved, however all of our recommended real money COD betting sites are nothing but legal and reliable. Having signed with one of our recommended operators, there is nothing to say that success is guaranteed. So, when placing your bets, be sure to take into account the following tips:
Know the Game – Call of Duty matches come with a variety of formats and modes, while there are a number of important rules which must be understood too.
Specialise – With so many COD events now taking place throughout the season, it is almost impossible to be an expert in all areas. Instead, consider specialising in a particular area, whether it be a particular region or select few tournaments.
Be Selective – Specialising includes being selective and only betting when you are convinced of success. Those who bet with a scatter-gun approach are set for failure.
Follow Regional Events – While Majors throughout the season dominate the attention of gamers, better value can often be found at regional tournaments.
Do Your Homework – Look at team rosters, recent form, head to head records and motivation for victory before placing bets. All factors can have an impact on Call of Duty matches, so give yourself the best chance of winning by doing your homework.
Types of Call of Duty Bets
When looking to bet on Call of Duty online, punters are likely to come across the following markets:
Match Winner – The simplest way to bet on Call of Duty is to back a particular team to overcome their opponent in an upcoming match. Here, only the final result will determine whether your bet wins or loses.
Outright Event Winner – Punters can also bet on teams to win COD events outright, whether it be the World Championship or Pro League. Such markets are generally available up until the winner is named.
Map Winner – Call of Duty matches are made up by individual maps. As a result, some COD betting sites make it possible for customers to bet on the winner of individual maps.
Total Maps – On a similar note, punters can also bet on the total number of maps that will take place during a specific match. This can be the exact amount of over/under a set figure.
Correct Score – Depending the format of the match, whether it be best of 3 or 5, punters can bet on the exact score. For example, Team A to beat Team B 2-1.
First Blood – Which team or player will record the first kill during a Call of Duty match.
Which Call of Duty Events Can Be Bet On?
While Call of Duty is not on a par with CS:GO or League of Legends in terms of the eSport scene, tournaments still take place on a regular basis, attracting millions of fans in the process. With that being said, the following are among the most popular COD events to bet on today:
Call of Duty League
The Call of Duty League (CDL) is a professional league operated by Activision. Similar to the Overwatch League, the league is competed in by teams mainly from North America, however one team each from the UK and France can also be found. The regular season determines who will reach the season ending playoffs, with the event having first taken place in 2020. The launch weekend of the CDL was hosted by the Minnesota Rokkr, with 12 teams competing all together. The CDL offers a total prize pool of $2 million, with the Dallas Empire having been crowned the first champions, taking home $1.5 million for their efforts.
Call of Duty Championship
The Call of Duty Championship is an annual event that is held at the end of each season. Having first taken place in 2013, the tournament helps crown the World Champion, with the likes of Fariko Impact, Complexity Gaming, Evil Geniuses and Dallas Empire having won in the past.
History of Call of Duty
Call of Duty was first launched in 2003, originally focusing upon World War II. The COD franchise has seen games centre around the Cold War, outer space and futuristic battles. The likes of Infinity Ward, Treyarch and Sledgehammer Games have helped to develop Call of Duty titles in the past, while there have been several spin offs too. Call of Duty 4: Modern Warfare, released in 2007, was a major breakthrough for the franchise, with this creating the Modern Warfare sub-series, which would later be remastered in 2016. Call of Duty has sold over 250 million copies worldwide, while action figures, toys, card games and a even a comic book have been created off the back of the games success.
Bottom Line on Call of Duty Betting
Call of Duty may not be one of the most illustrious games on the eSports scene today, however its regularity and number of competitive teams makes it hugely appealing to bet on. For those looking to back their favourite organisations and players, be sure to consider one of our recommended Call of Duty betting sites, which have all been thoroughly tested.
Call of Duty Betting FAQs
Which are the best Call of Duty betting sites?
All of the sites listed on this page have been recommended by our experts. This is because they score highly when it comes to markets, odds, streaming, support and usability. So, when looking to bet on COD, be sure to consider one of these operators.
Is betting on Call of Duty safe?
All of our recommended Call of Duty betting sites are licensed by leading gambling authorities, while they also have important security features in place. There are also ways in which customers can ensure for their safety, with not sharing your login details with others and using trusted payment methods being among them.
What is the best Call of Duty event to bet on?
There are a number of appealing events when it comes to Call of Duty. However, the Pro League and World Championship are among the most popular, while we also recommend checking out some of the regional tournaments that take place throughout the season.
How are Call of Duty odds calculated?
When bookies calculate prices surrounding Call of Duty matches and events, they take into account their ranking, recent results, head to head records and player availability. However, those with an excellent knowledge of the game and those involved are likely to be in a position to find value on a consistent basis.
How do I start betting on Call of Duty?
The first thing to do is to register your details with a trusted Call of Duty betting site. This is a process which generally takes just a few minutes, with verification required via email. Next, deposit funds using your preferred method of banking, whether it be a bank card, eWallet, bank transfer or cryptocurrency. It is now time to start placing bets, so browse available COD markets, before backing your fancied teams at events.