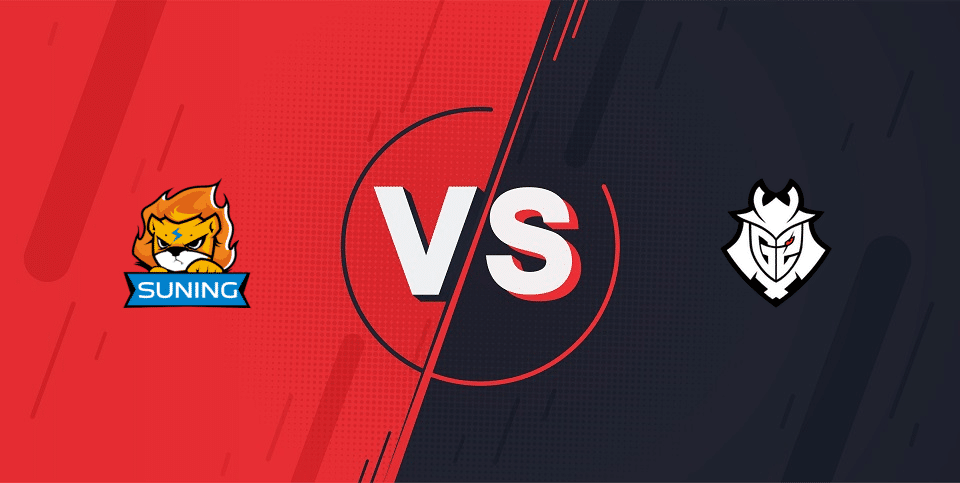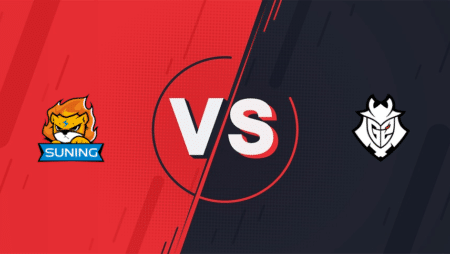 Suning vs. G2 Esports Betting Tip & Prediction – Free 10/8 LoL
All the marbles in Group A could come down to this match when Suning takes on G2 as the final match in the group on Thursday. I do not know if tournament organizers expected these to be the two teams battling for the top spot in the group, but that will likely be the case, which sets up for a great final match of the day.
Both enter Thursday's play at 2-1, with the only loss for Suing coming against G2. G2 suffered their only defeat at the hands of Team Liquid, who they likely will have dusted off to begin play on Thursday. Both are likely to have won their two matches earlier in the day, putting them at 4-1. That makes this a winner takes the top spot in the group. If they are both 4-1 entering this match, then both will advance to the playoffs.
Suning Team Stats and Latest Results
Suning has done very well in this tournament by being the best "team" of any squad in the group. Their only loss in the tournament came against G2 in a battle where they outplayed the group favorites in many ways. They could very well be 3-0 but still, have a legitimate shot at winning this group.
Suning is successful because of the manner in which they develop strategies for matches. They are better at pinpointing and meeting objectives, something that opponents are rarely able to match. This has been a key to their first two victories.
The Chinese based team enters Thursday's play with a 62% win rate (34-21).  They are not an extremely aggressive team, posting a 22.2% first blood rate, but they do play well together and remain committed to a strategy that works.
Suning is led by a trio – Angel, SwordArt, and huanfeng. Each of the three has KP percentages above 73%, with Angel leading the way at 77%. He is followed closely behind by huanfeng (75.4%) and SwordArt (73.4%). It has been the play of the other two players that has not been particularly great, but both are capable of stepping up and being big-time producers in a game like this. All it may take is for one of those two to have an above-average performance and for the other three to play as they normally do to defeat G2.
G2 Esports Team Stats and Latest Results

G2 was dubbed the top team in the group when this tournament began, and they will be looking to prove that prophecy correct. They have already defeated Suning once, but it was not a dominating victory. A team that came in so heavily favored as they did will want to make a statement, and that could be a major factor in this battle.
G2 suffered a loss because of their arrogance. They had rolled through their first two matches but opted to go with an entirely different strategy in their contest against Team Liquid. That backfired on them, allowing their opponent to pull off the surprising win. Do not expect that kind of hubris here.
What you can expect is an outstanding play from the G2 squad. They are led by Caps, who has one of the best KP percentages in the tournament at 80.3%. He is one of four on this roster who have percentages higher than 70%. It is a team effort here, and each member of this team is quite good.
Suning vs. G2 Esports H2H Record
G2 won the first battle between these two, but it was not dominating in any way. In fact, Suning had the better kill differential at 21-19 and it took all of 42:50 for G2 to pull out the win. The battle between Perkz and huanfeng was the highlight of the first contest and will draw the most attention here as well.
Suning vs. G2 Esports Betting Tip
I will admit, I like G2 to win this battle. Both have exceptional talent, but G2 is the more complete team and will likely come away with a victory here. However, they are not going to dominate this contest. Suning is nearly as good and has proven that they can keep up with the group favorites.
For this reason, it makes sense to go against the oddsmakers and take Suning and the kills. A spread of 4.5 is a lot in a battle like this, and so it makes sense to go against the odds.
The Pick: Suning +4.5 (-125).