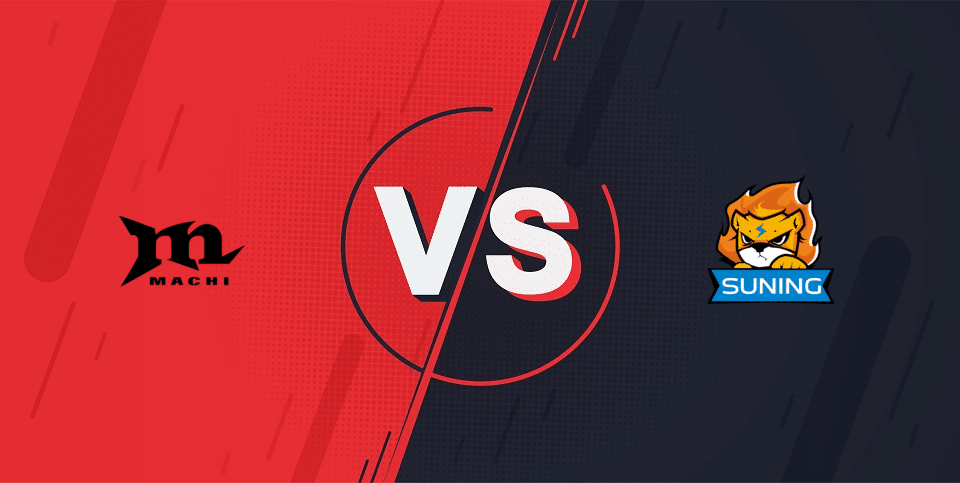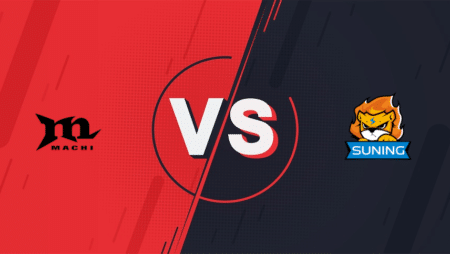 Machi Esports vs. Suning, LoL Betting Tip & Prediction – 10/8
Suning will be looking to keep pace atop Group A when they take on Machi Esports (MCX) on Thursday. Suning won the most recent contest between these two, moving to 2-1 in group play. They are tied with G2 for the top spot in the group. That dropped Machi to 1-2. They are tied for third with Team Liquid.
Suning is a heavy favorite in this contest, as they absolutely dominated Machi on Tuesday. As a result of the victory, the moneyline on the Chinese based squad is at -500 for this contest.
Machi Esports Team Stats and Latest Results

Machi Esports is looking to turn things around after suffering losses in their last two games. After defeating Team Liquid to open group play, they have lost to G2 and Suning and find themselves in desperate need of a victory.
This was a disappointing loss to say the least, as Machi showed some excellent skills during the match, but simply could not match the strategy of Suning. Their opponents were simply better at finding and meeting objectives and the strategy paid off. Clearly, Machi must do something to improve before Thursday or their chances of advancing drop to almost 0.
Machi has an overall win rate of 71% (27-11). The first blood rate is at 54.4% in the first tower rate at 63.2%. During group play, the first blood rate has dropped to 33%.
Pk has been exceptionally good for Machi during the tournament, posting a KP percent of 80%. He has been the top player in most categories, but the drop off between him and his teammates is significant. Gemini has a KP percentage of 69.6%, but none of the other three is above 55% with Bruce as low as 49.6%.
Suning Team Stats and Latest Results
Suning was dominated in their first match of group play, defeated by G2 Esports. However, they have rebounded well, winning the last two matches to move to the top of the standings in group play. They simply need to hold serve against the teams they have already beaten through the first three contests to advance to the playoffs.
It has been the decision-making of Suning that has been a difference for them. They work very well with the map, building farms in the jungle and pushing lanes as needed. They are able to control their opponent and dictate play, and this has helped them to win their last two matches.
Suning enters with an overall win rate of 61.1% (35-22). The first blood percentage is low at 23.8% and they have recorded a first tower percentage of 58.2%. During group play the first tower percentage has dropped to 33% while the first blood rate has increased to 67%.
It has been a trio of players who have led the way for Suning. Angel has the top KP percentage at 77% with huanfeng (75.4%) and SwordArt (73.4%) following closely behind. However, Bin comes in at 48.4% and SofM at 55.2%. This may be enough to defeat Machi, but they will need to step up their game if they are going to take down G2.
Machi Esports vs. Suning H2H Record
Suning won the first match between these two teams, doing so in 33:29. Despite his overall low KP percentage, SwordArt delivered an 11.0 KDA to lead all competitors and had a 784 DPM. Suning dominated all major categories.
Machi Esports vs. Suning Betting Preview
There is truthfully no reason to believe that Suning will fail to win this match as well. They have better strategies than what Machi has used to this point. However, I find the 8.5 kills line to be a bit excessive. Suning won in the kills department 14-9 in the previous match, and there is no reason to believe that Machi cannot keep this a close match again. In fact, it was pretty surprising to see this line.
I agree that Suning is going to win, but not by that sizable of a margin. For those looking for a bit of an upset to hang their hat on, this is the match. If you go with the moneyline, then take Suning, but go with Machi and the spread.
The Pick: Machi +8.5 (-110).