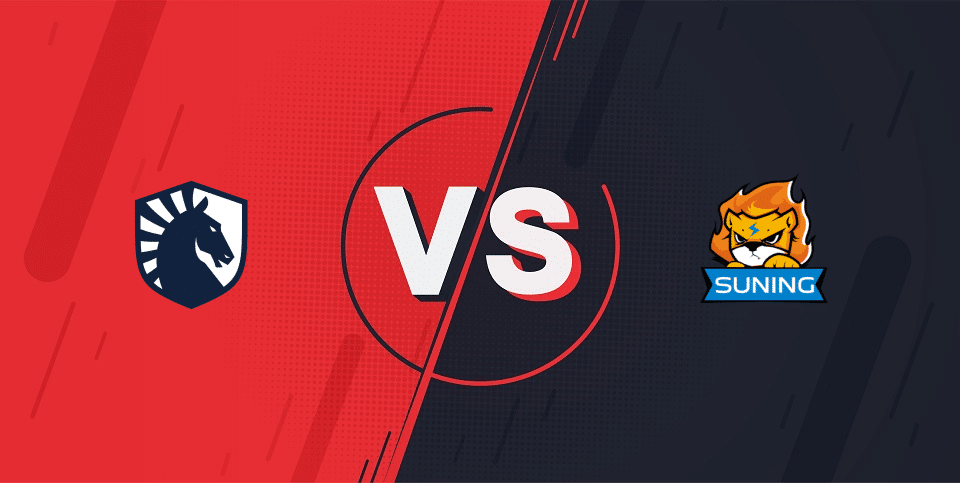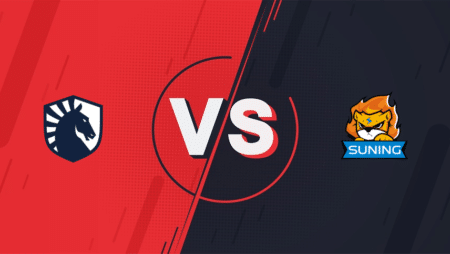 Suning vs. Team Liquid, Betting Tip & Prediction – Free 10/8 LoL
This battle between Suning and Team Liquid pits two teams that are looking to secure a playoff spot. Suning will enter Thursday with a 2-1 record and could be 3-1 by the time this contest gets underway as they face Machi earlier in the day, a team they thoroughly thrashed in their first battle.
Meanwhile, Team Liquid is 1-2 and will take on G2 to start the day. A loss there may have them on the brink of elimination and Suning could be looking to push them out the door. They had already thoroughly handled Team Liquid in the first match between these two, winning in just 32:03.
Suning will also be chasing the top spot in Group A. They enter Thursday's play tied atop the group with G2 at 2-1. The two will square off in the final match of the day, which could determine who wins the group.
Suning Esports Team Stats and Latest Results
Suning has responded well since dropping the first match of this tournament to G2. They won the next two contests and could have won three in a row by the time this game is played. They should have a lot of momentum, which no opponent likes to see.
What is making Suning so difficult to face is the strategies that they use. They play a very methodical game, working together well as a team to build farms in the jungle and push lanes for expansion. It is clear that they study the map well and create strategies to put themselves in the best position to win. That strategy has worked quite effectively for them.
Overall, Suning has a win rate of 61.1% (35-22). The first blood percentage has not been particularly good, coming in at 23.8%, but they have a solid first tower percentage of 58.2%.
Leading the team has been the big three of Angel, huanfeng, and SwordArt. Each of the three has a KP percentage greater than 73% with Angel having the highest at 77%. Even with the low percentages of Bin (48.4%) and SofM (55.2%), they have figured out ways to subdue opponents.
Team Liquid Team Stats and Latest Results

Team Liquid looked like they were all but out the door after dropping their first two contests and then taking on G2, considered the powerhouse of the group. However, they were able to take advantage of a strategic mistake on the part of G2, earning a victory to keep themselves alive.
They will have faced G2 earlier in the morning and will come into this contest either riding high after defeating the group favorites for the second straight time or desperate to earn a victory to keep their slim playoff hopes alive. The latter scenario is likely the case, so it will be imperative for Suning to withstand the initial aggression that Team Liquid is likely to use to earn the victory.
Team Liquid has a solid 68% win rate (26-12). The first blood percentage is at 41.1% and the first tower percentage at 65.8%. As neither combatants have a particularly good first blood percentage, it will be interesting to see who draws first blood. How Team Liquid responded against G2 earlier in the day will likely determine who draws first blood.
Team Liquid is led by Tactical, who has a 76.1% KP percentage and a 30.4% DMG. He is leading the team in several categories, including gold percentage. This team looked dead in the water through the first two matches because of the disappointing performances of the rest of the team, but both Jensen and Broxah stepped up against G2, and a lot will be required of them in this match as well.
Suning vs. Team Liquid H2H Record
Suning dominated the previous contest between these two. While winning every major category, it was the kill differential of 12-2 that was the difference-maker. Team Liquid had to be very disappointed with the performance of their five players, as only one had a KDA greater than 0.5.
Suning vs. Team Liquid Betting Tip & Prediction
Suning enters the battle as 7.5 kill favorites. Considering how they dominated Team Liquid in the first match, it is not surprising that they would be given such a big spread.
The one major advantage that Team Liquid has is that they will have had an extended break before jumping into this battle. That may be the only advantage they have. Suning is the better team and works better as a unit. It is very difficult to see them losing this contest, and I do not see that happening.
The Pick: Suning -7.5 (-105).