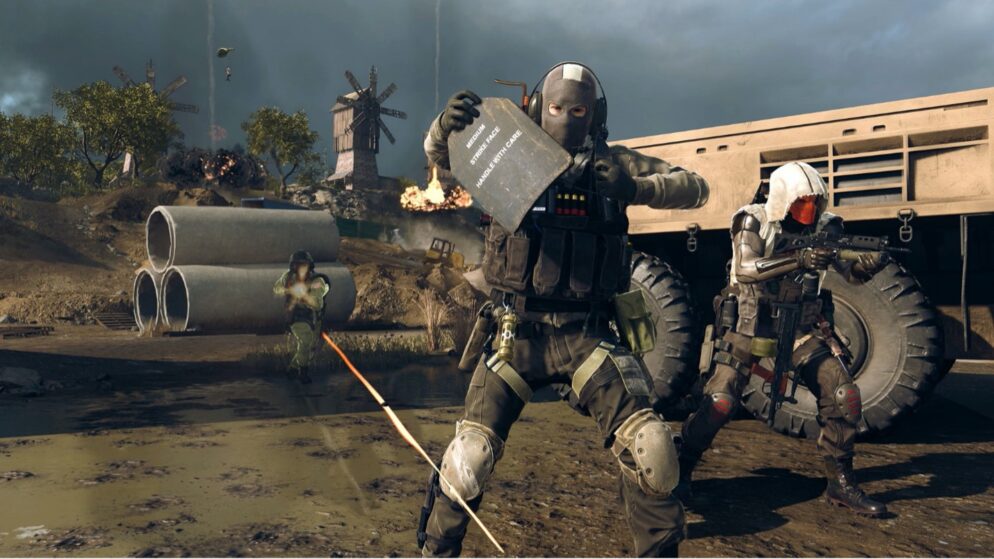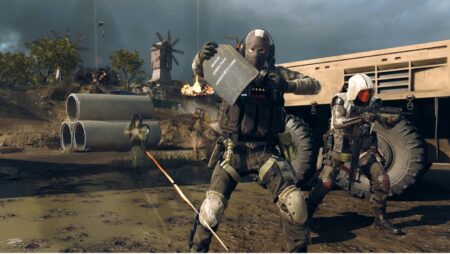 Warzone 'Pink 3.0' skin causes a stir
Many Warzone players probably don't like to think back to the infamous Pink skin. This all-black skin, was so well camouflaged that it was almost invisible. It was therefore not surprising that many players were afraid that the new Night Terror skin, would carry the same problems.
Unfortunately, it looks like the Night Terror skin is not only similar to the Pink skin, but even a step worse. This is because the newest Warzone skin can become completely invisible.
Call of Duty Warzone Tracer Pack: Violet Stealth Pro Pack: The Night Terror ( operator Florence Skin ), Dark Ambient ( Mp-40 SMG ) and Violet Violence ( Gorenko Anti-Tank Rifle Sniper Rifle).#warzone #callofduty #CallofDutyWarzone pic.twitter.com/3UHRaOjJ6l

— Imperium League (@imperiumeurope) June 23, 2022
Night Terror Skin Causes a Lot of Fuss
The Night Terror skin of the Violet Stealth Pack was released along with the latest Warzone update on June 30. The Violet Stealth pack cost €20 which, in addition to the skin, also gave you an MP40 and 2400 CoD points. The almost completely black skin was quickly dubbed the "new Pink" or "Pink 3.0," but unfortunately it's even more disturbing.
YouTuber Mr. Fishy McFish noticed pretty quickly that the Night Terror Skin becomes completely invisible from about 50 meters, as shown in the video below:
Roze 3.0 is literally invisible in Warzone @RavenSoftware pic.twitter.com/u38OLxq7zn

— ModernWarzone (@ModernWarzone) June 30, 2022
It didn't take long for Warzone players to label the skin as pay to win. Of course, the dark color and the fact that the skin becomes invisible give you a huge advantage over players using a different skin.
After the Call of Duty news account ModernWarzone shared the clip, user "stegenite" said there are now "pay to win battles," and another claimed, "this game is more pay to win than ever.