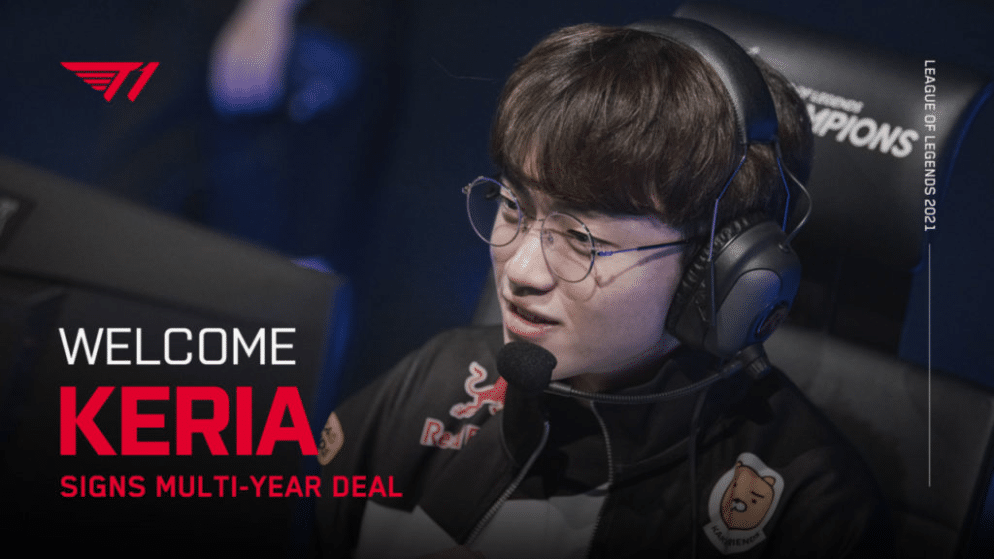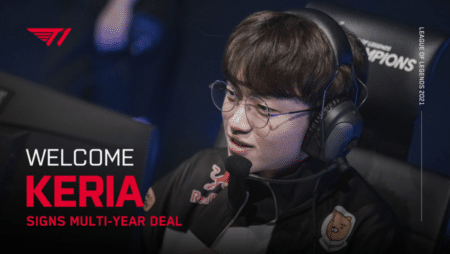 Keria Signs for T1 Ahead of 2021 Season
T1 has announced the arrival of support Ryu "Keria" Min-seok, with the former DRX player being the first high profile signing in the LCK scene. The arrival of Keria means that T1 arguably has the best bottom lane in the region, with anticipation already being high ahead of the 2021 season.
18-year-old Keria made a name for himself this year as one of the best teenage supports in Korea. Alongside AD carry Kim "Deft" Hyuk-kyu, the duo became one of the most fearsome bottom lanes in the LCK, with DRX having finished in the top three in both the Spring and Summer Splits, thanks also to the performances of mid laner Jeong "Chovy" Ji-hoon.
Why Keria is Such an Important Signing for T1
Figures show that Keria was the leading LCK support in terms of both kill participation percentage and KDA in the Summer Split earlier this year, with the 18-year-old having also recorded the lowest average share of team deaths in his particular position. Keria finished with 401 assists, 78 more than Lee "Effort" Sang-ho.
DRX made it through to the knockout stages of the World Championships, despite the Korean second seed having been drawn in a tough group alongside TOP Esports, FlyQuest and Unicorns of Love. Keria and co suffered just two defeats, before eventually coming unstuck against eventual winners DAMWON Gaming in the playoff first round.
Can T1 Challenge DAMWON Following the Arrival of Keria?
Meanwhile, DRX were defeated by DWG in the 2020 Summer Split Playoff Grand Finals, with Keria undoubtedly hoping that his move to T1 will see him compete on the biggest stage on a regular basis. The youngster will team up with AD carry Park "Teddy" Jin-seong in the bottom lane at T1, with Teddy having joined the team at the end of last year, quickly becoming one of the best players in the league. In fact, Teddy led the way with only 53 deaths in 42 games.
Many have already backed T1 to mount a significant challenge to DAMWON when the season gets underway, with their bottom lane having plenty of time to get to grips with each other ahead of the 2021 Spring Split.