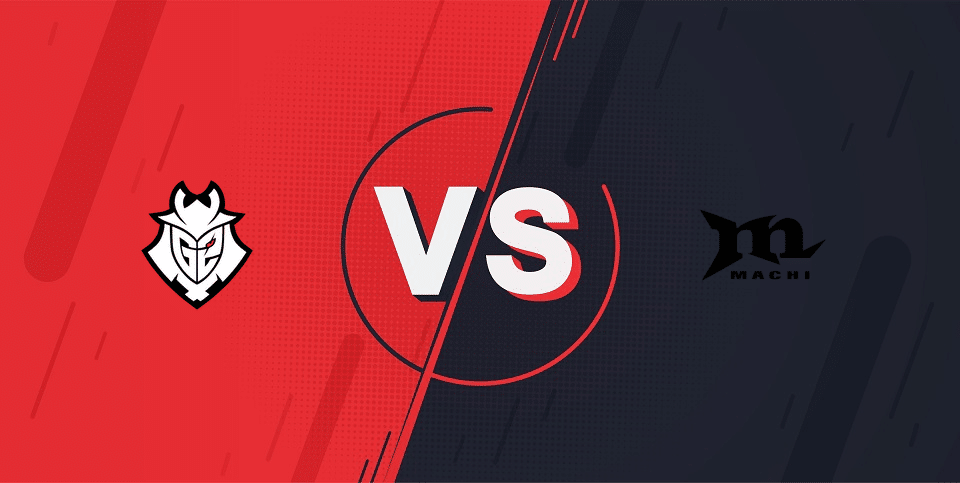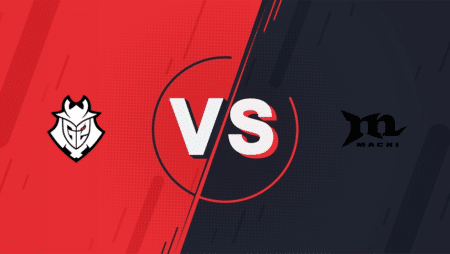 G2 Esports vs. Machi Esports, LoL Betting Tip & Prediction – 10/8
By the time this match is played, the playoff picture in Group A may already be crystal clear. G2 is tied atop the group in the standings, but takes on Team Liquid in their opening match on Thursday. They lost to Team Liquid on Tuesday, and will be looking to seek a little revenge, which could have them just one victory away from securing a spot in the playoffs.
Meanwhile, Machi is in desperate need of the victory if they are going to have any shot of reaching the playoffs. They will have faced Suning, who dominated them in the first match between these two, and will have no break before taking on the Group A favorites
G2 Esports Team Stats and Latest Results

Despite the one loss, G2 still looks to be the team to beat in this group. They dominated Suning before crushing Machi. Then, inexplicably, opted to go with an entirely new strategy against Team Liquid that did not work at all. It will be interesting to see how that loss inspires them in the remaining three games of tournament play.
Entering play on Thursday, G2 has a 63% win rate (24-14). They boast a 57.7% first blood percentage and a 52.6% first tower percentage.
In the tournament, they have been led by Caps, who has a KP percentage of 80.3%. What is difficult about facing this team is that they are quite deep, as four players have a 70.7% KP percentage or better. In addition, all but Wunder (2.9) have KDAs of 3.0 or better.
Machi Esports Team Stats and Latest Results

Machi is in serious trouble. They face Suning prior to taking on G2, and were absolutely dominated by Suning in their first match. This could have them at 1-3 entering the game, putting them one loss from being eliminated.
The Machi Esports team has simply been outplayed through the first three matches. That included their loss to G2, which took 38:38.
Overall, the numbers for Machi are good. They have a win percentage of 71% (27-11), a first blood rate of 54.4%, and a first tower rate of 63.2%. Good numbers to say the least, but those numbers have not translated into the tournament.
PK has been the best player for Machi, boasting a KP percentage of 80.3% through the first three matches. However, after him, the drop-off is significant. Gemini has posted a KP percentage of 69.6%, but none of the other three team members have percentages better than 55%.
This is the toughest team in group play for Machi to face, and they are going to need the entire team to step up if they are going to stay alive.
G2 Esports vs. Machi Esports H2H Record
G2 won the opening match between these two, thanks in large part to a 24-15 kill differential. The individual numbers in the contest were very close, but all five players for G2 beat their closest competitor. Wunder even outplayed Pk to assure victory.
G2 Esports vs. Machi Esports Betting Preview
In looking at the different odds for matches in Group A on Thursday, this is the one with the biggest spread of the six. Oddsmakers clearly believe that G2 is the team to beat here, and there is no reason to doubt them. This is the superior team that had a minor hiccup and who very well may have already locked up a playoff spot by the time that these two combatants square off.
If Machi is going to have any chance of winning this match, they are going to have to completely re-develop a strategy to overcome the top team in this group. This will already be a challenge considering that they will have just played Suning prior to this contest and may have a bit of fatigue, maybe even a bit of depression if they are thoroughly thrashed in that contest.
That makes G2 the clear pick in this contest. They have the better overall team. They are deep and driven. The loss to Team Liquid was likely a wake-up call for them, and they are not going to be surprised in this contest. Look for G2 to thrash Machi.
The Pick: G2 -9.5 (-115).