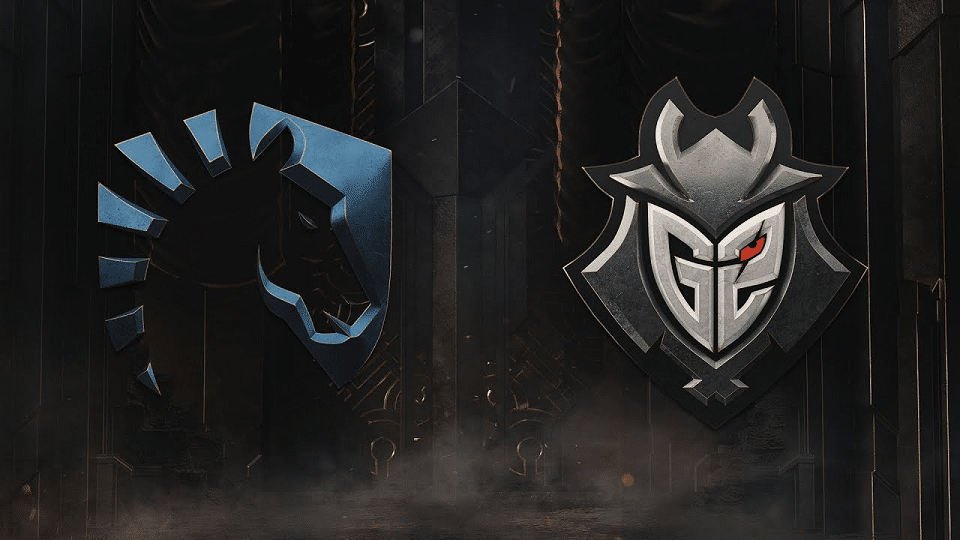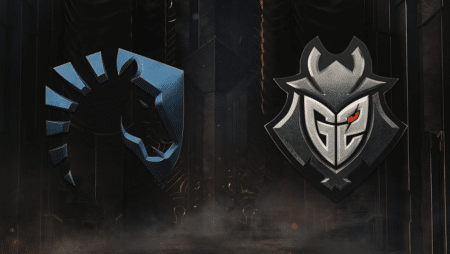 Team Liquid vs. G2 Esports Betting Tip & Prediction
Despite losing on Tuesday to Team Liquid, G2 Esports enters this contest as the favorite. They are currently tied atop Group A at 2-1. Team Liquid seemed as if they were on the verge of being eliminated until their victory over G2. Now they need another big win to keep their dreams of advancing alive.
This is a group where everyone still has a chance. Each team within the group has at least one win and everyone has lost at least one match. The winner of this contest will have an opportunity to rest for nearly 24 hours before their next contest.
Team Liquid Team Stats and Latest Results
The first two matches for Team Liquid were difficult, as they lost to Machi Esports to open the tournament, then fell to Suning. It looked like they were all but eliminated as a loss to G2 would have ended any hopes of advancing to the playoffs.
However, they got big-time performances out of Jensen and Broxah. Jensen absolutely dominated his contest while Broxah showed a level of tenacity we had not seen early on in group play. Broxah stole plenty of camps in the enemy jungle, greatly slowing down his opponent. This proved to be a strategy that could not be beaten, as Team Liquid was able to build a big lead that they were able to hold onto.
Team Liquid enters the contest with a 68% win rate (26-12). They are recording first blood at 41.1% and first tower at 65.8%. In group play, their numbers have been stunted. Their first tower rate is 33% while the first blood has increased to 67%.
Team Liquid is getting great play out of Tactical, who has a 76.1% KP percentage and a 30.4% DMG. He is also leading the team in the gold percentage of 26.3%. It was the play of Jensen and Broxah in the last game that was the difference, and they will need to step up and have similar performances for a victory in this contest as well.
G2 Esports Team Stats and Latest Results
G2 was considered a big favorite in Group A, and they prove that with decisive victories in their first two matches. G2 defeated Suning before dominating Machi Esports, but now they find themselves looking to reestablish dominance within the group after the loss to Team Liquid.
The problem with the last match is that the team seemed a bit arrogant, pushing a different strategy that did not work at all. It looked like they were attempting to build a sizable lead by the 15-minute mark and then roll to victory, but that did not materialize. They did not execute effectively, and it would not be surprising to see them return to the strategy they used earlier on in group play.
G2 enters this contest with a 65% win rate (24-13). Their first blood rate is at 58.6% and first tower at 54.1%. During tournament play, first blood percentage has dropped to 33% while first tower has increased to 67%.
Caps is dominating at the KP percentage of 80.3%. He is one of four players on the roster who have a 70.7% KP percentage or better. The KDA is at 3.0 for all but Wunder (2.9).  Caps (24.5%) and Perkz (24.0%) are close to one another in DMG percentage.
Team Liquid vs. G2 H2H Record
Team Liquid won the most recent battle between these two. Broxah led the way with an 18.0 KDA with Jensen trailing at 10.0 and Tactical at 9.0. It took 34:27 four Team Liquid to win the match.
Team Liquid vs. G2 Betting Tip & Preview
No doubt that G2 learned quite a bit from their first loss in the tournament. The strategy they imposed simply did not work, and it cost them a chance to all but lock up a playoff spot. Now, you have to figure that they will be out for blood.
However, Team Liquid enters this contest with a lot of confidence. They easily defeated G2 and proved that they could battle with the very best. That should help Team Liquid, but it will not enough. They simply are not good enough to beat G2 a second straight time. G2 will most definitely have their revenge.
The Pick: G2 -7.5 (-120).