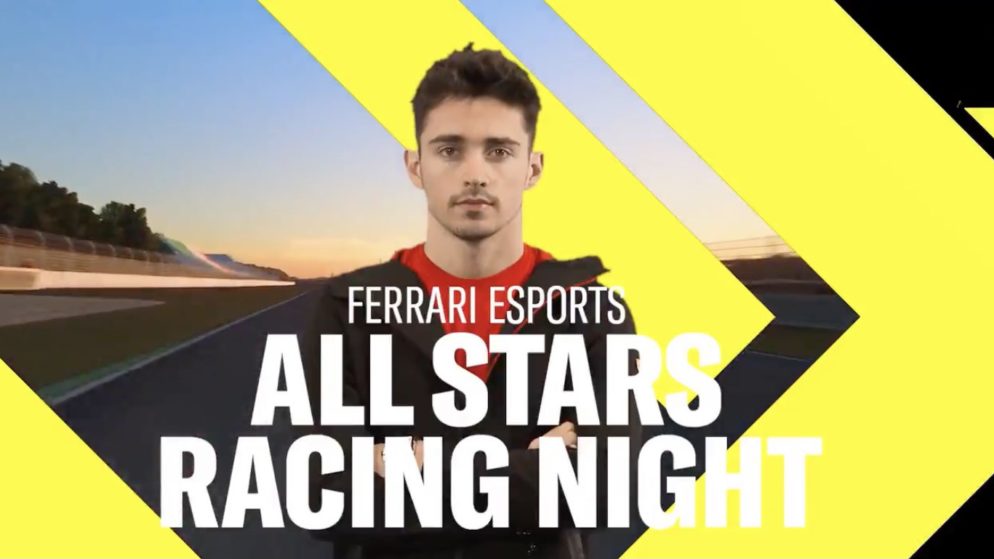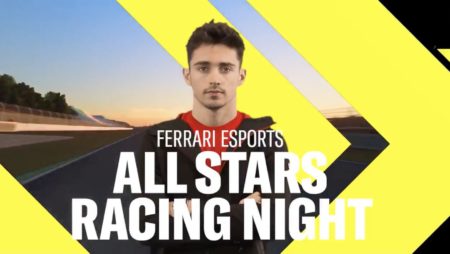 Ferrari: a new season of export starts
Charles Leclerc commented on the Ferrari Esports All Star Race.
Yesterday, on the Twitch channel of Ferrari Esports and on Sky Sport F1, a tasty appetizer of what will be the new season for Ferrari Esports was aired. The team from Maranello has in fact organized, in collaboration with Sky Italia, an All Star Race to which numerous personalities from the world of motorsport, media influencers and journalists have been invited to compete against the Esports drivers of its team and those of the Jean Alesi Driver Academy.
VALENTINO ROSSI AND THIBAUD COURTOIS – Against David Tonizza, Amos Laurito, Brendon Leigh, (who recently moved from Mercedes to Ferrari) and Giovanni De Salvo, a selection of VIPs took to the track, starting with official Ferrari drivers Marcus Armstrong, Niklas Nielsen, and Miguel Molina, joined by Matteo Bobbi of Sky and Aristotelis Vasilakos of Kunos Simulazioni. There was a large representation of youtubers with Alethea Boucq, Andrea Pirillo, Jake Williams Smith and Scott Mitchell, to which was added a patrol of motorcyclists passionate about simracing composed by Mattia Pasini, Marco Grana, Mauro Sanchini and Valentino Rossi, who however could not compete due to connection problems. To close the circle there was also the goalkeeper of Real Madrid, Thibaut Courtois, and the same Gazzetta dello Sport represented by the writer.
Charles Leclerc commented on the race directly from the Ferrari Museum in Maranello with Valentino Rossi in streaming connection.
CHARLES AT THE COMMENT – The exceptional commentator of the race was Charles Leclerc, assisted in the initial part by Valentino Rossi. The race immediately saw Mattia Pasini in the lead, and then went on to win practically alone, beating Marco Grana by ten seconds, followed by Niklas Nielsen. The simdrivers all started from the pits and for this reason they were not able to bring home the victory with Giovanni De Salvo behind the podium, Amos Laurito sixth and David Tonizza and Brendon Leigh delayed in the rear. Gazzetta dello Sport consoled itself with a seventh place, but the competition was very high.
SIMPLE ANTIPASTO – As we said, the event was the appetizer for Ferrari's esportiva season, which will be announced next March 16 and will allow all fans to compete using Ferrari 488 Challenge Evo cars on Kunos Simulazioni's Assetto Corsa. There are no details yet but we can expect a format similar to last year's, with pre-qualifications open to all that will lead to races at a very high competitive level. Last year it was Giovanni de Salvo of Jean Alesi Esports Academy to become champion, but we do not doubt there will be many who will want to take his place in a competition that will not fail to reserve surprises.