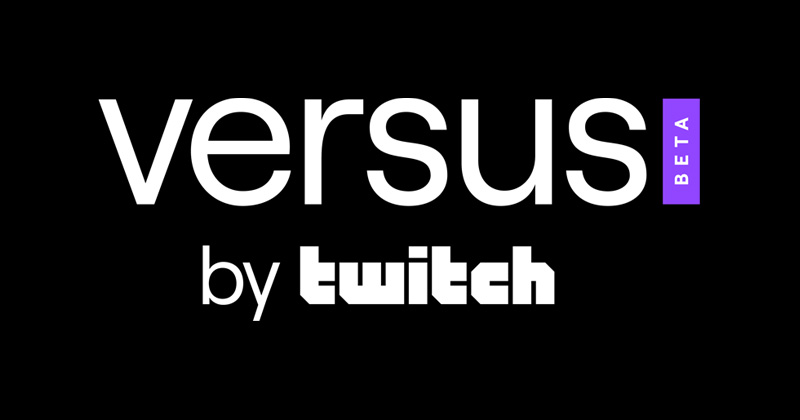 Versus by Twitch: New eSports tool
With a new set of features the streaming platform Twitch wants to advance even deeper into the competitive gaming world and extend its supremacy in eSports. Versus by Twitch is the name of the expansion, which is intended to simplify the organization of online events in the future.
"Versus by Twitch is a tool for organizers, players and viewers," according to the official announcement. Tournament organizers should be able to create, manage and stream competitions "quickly and easily". According to first pictures,
Introducing Versus by @Twitch

Starting with our closed Beta, soon Communities, Streamers and organizers will be able to create, manage and stream their own tournaments – all integrated on Twitch.https://t.co/Juj1mZX4Yi

— Fennek 'Raphael' Fox (@TheFennekFox) September 10, 2020
Versus will offer a wide range of functions from registration, leagues and group stages to knockout tournaments. The trick is that all features are integrated directly on the streaming platform. This makes sense not only because Twitch is considered the home of eSports anyway. Precisely because the current situation around the coronavirus makes LANs and offline events impossible for an indefinite period of time, this initiative could prove to be a gold mine.
Attack on smash.gg?
Tournament organizers of various communities have been using platforms like smash.gg for years, which were created exactly for this purpose. Brackets, tables and points could be integrated directly into twitch.tv via extension. Versus simplifies the process, but at the same time makes other platforms obsolete.
Closed Beta
So far the project is in an early phase, so only selected people have access to it. These include game developers, Twitch Creator and organizers of university leagues. It is not yet known when the beta will be expanded.