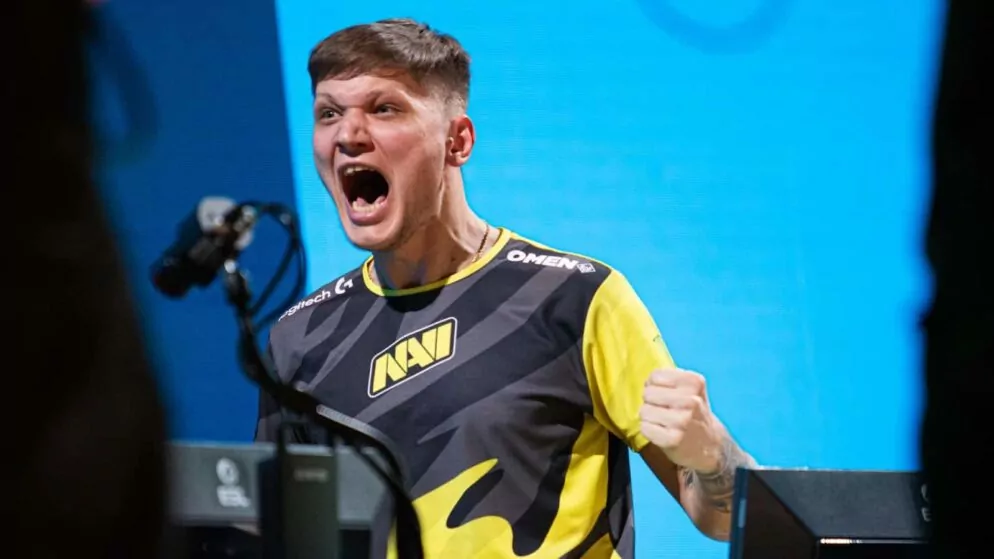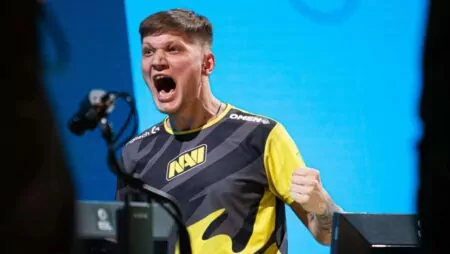 S1mple is "Player of the Year" 2021
Counter-Strike has evolved over time. Although the game has not seen drastic changes, the esports scene is going quite strong. The competitive scene of CS:GO has some tremendously talented players from different parts of the world. While some are gifted, others practice a lot to earn their spot. As we approach the end of this year, ESTNN has chosen the best player of 2021, who has dictated the terms of the game and dominated the tours.
As many of you have probably guessed, it is none other than Oleksandr "s1mple" Kostyliev who wins the Player Of The Year Award for 2021. Not only has s1mple surpassed all other players around the world, he seems to have changed and matured for the better. He is undoubtedly the best player to ever play the game. Let's see what makes this man so great.
Getting those performances in tournaments and continuing to do so throughout the year is the most important parameter to judge the best player. S1mple ticks all the boxes and does more. The 24-year-old has been phenomenal all season with eight Most Valuable Player trophies and seven tour wins all year if we include the 2020 BLAST Global Final.
S1mple is different from other professionals we see in the mix. His style of play is unique, brimming with confidence and finesse. If we look closely, Sasha has perfected his game in almost every department needed to shine at that stage. He has an excellent sense of play, skills to make crazy shots and grit to make risky but very rewarding plays. The fact that s1mple can play the entire map in one round and quickly rotate to keep the enemy guessing is one of the highest possible actions one can make. It is not easy to play every position and excel at it during a match.
Sasha has grown into a team player. He believes in his teammates and has a helpful attitude towards them. His movements in the game and his overall style of play speak loudly of the same. Even in low NAVI moments, s1mple hardly shows traits of anger in his team. The team works as a unit and that makes them a force to be reckoned with.
S1mple was not always the man we see now at the highest level of competitive CS:GO. The Ukrainian professional, who is known to be toxic and short-tempered, did not fit in well with many of his past teams.
In 2015, s1mple was part of Hellraisers. However, the organization quickly removed him from the team due to his comments about Germans and an ESL wire ban for cheating. After an exit from the team, s1mple joined Flipsid3 Tactics. It wasn't long before problems surfaced on the team, and an exit in the semifinals at ESWC 2015 led to some venomous comments from s1mple. "This was my last tournament with this team, thank you to everyone who supported us," furious about the results, s1mple added: "Either that, or I won't play with some of the players anymore."
During his time at Flipsid3, s1mple played with Andrey "B1ad3" Gorodenskiy, the current head coach of NAVI. Quite a bit changed for the player; who most people labeled as a toxic, immature kid who was furious with his teammates. The community widely regarded the prodigious talent as overly aggressive with his playing style. Smoking pushes and trying no-scopes in key stages of competitive Counter-Strike, most people saw S1mple as a childish professional trying to look flashy.
After joining Natus Vincere in mid-2016, s1mple slowly grew not only as a player, but also as a person. As we stand now, s1mple has changed many aspects of his game. The only vestige of history is his overly aggressive playing style, but this time he is paying off for his team. Making bizarre shots that he missed before and doing it repeatedly, s1mple has proven everyone wrong by his sheer skill and passion for the game.
WHAT DOES THE FUTURE HOLD FOR GOAT?
S1mple wants to continue what NAVI started in the 2021 era. We won multiple trophies and selected them as winners of the Team Of The Year award. You can read more about it here.
The Ukrainian professional said that he and the whole team want to win more next year. Although winning trophies is the main goal, the team wants NAVI to reach new heights as an organization. Consistency will be the key for s1mple and he can't think of taking his foot off the gas.
In a recent interview with HLTV, s1mple said he wanted to take a break after the Major victory. However, it's something the star has to postpone now; the team has good momentum and he just wants to get on with it. So maybe Sasha can get a breather after this year's break to take care of himself and come back to win another Player of the Year award in 2022.