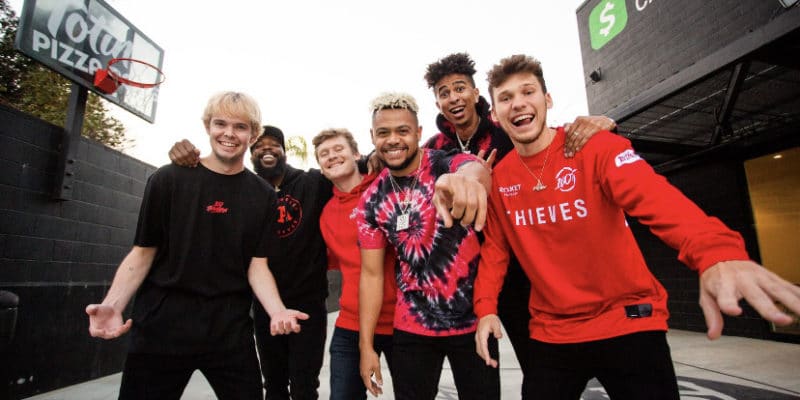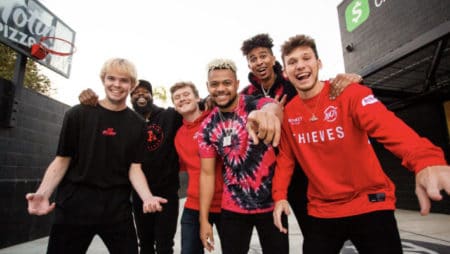 Popular YouTube Group 2Hype Joins 100 Thieves
The arrival of YouTube group 2Hype at 100 Thieves has been made official, with the group of seven friends set to create content under the banner of the North American organisation. Best known for creating content surrounding Among Us, challenge and basketball, 2Hype now has 1.43 million subscribers on YouTube, with each individual having somewhere between 500,000 and 3 million subscribers on their personal channels.
Based on such figures, it comes as little surprise that an organisation the size of 100 Thieves has snapped them up, especially given their social media presence, on Twitter and Instagram in particular. 2Hype is made up by Jesse "Jesser" Riedel, Cash Nasty, Mopi, Zack Mowley, Kristopher "London" Obaseki, James "Jiedel" Riedel and Moochie. The friends came together having initially played NBA 2K on an individual basis, with content now being created in California. The group has been compared to the Sidemen, the British YouTubers who made their name by playing FIFA.
How 100 Thieves Announced 2Hype
2Hype features in a 100 Thieves some weeks ago, however their arrival at the organisation has now been made official. During the video, the content group competed in a series of challenges, with 2Hype having eventually fallen short agaisnt the 100 Thieves content house. 2Hype is the latest in a long list of names to join the 100 Thieves content creation team, with the likes of Rachell "Valkyrae" Hofsetter and Jack "Courage" Dunlop already being on board. 2Hype will be hoping to follow in the footsteps of The Mob, who have been creating content under the 100 Thieves banner since 2019.
Why 100 Thieves Continue to Operate in Different Areas
100 Thieves continue to branch out away from traditional Esports, with 2Hype having amassed a significant following, in particular in the basketball scene. 2Hype have already been pictured in the colours of 100 Thieves, giving fans a glimpse of an upcoming launch. The organisation is well known for their announcements, with their announcement post on Twitter having read:
"We're so thrilled today to welcome @official2hype to 100 Thieves! This group of 6 creators sits at the forefront of sports, gaming, & culture. Just in the past few years, they've amassed over 18M YouTube subs across their channels. We look forward to so many collabs to come!"