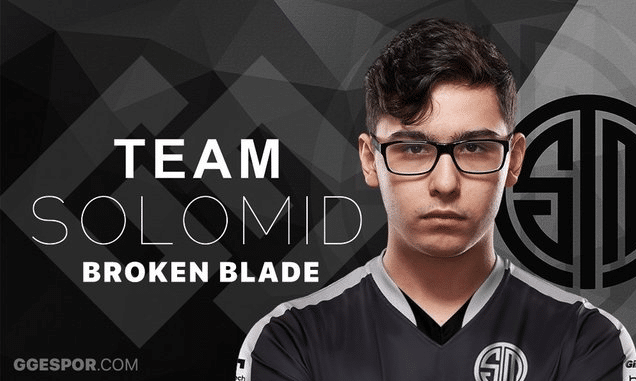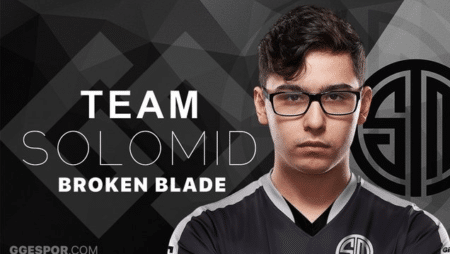 TSM Drop Top Laner Broken Blade Ahead of 2021 LCS Season
LCS team TSM has announced that Turkish top laner Sergen "Broken Blade" Çelik has been dropped from its LCS roster ahead of the 2021 League of Legends season. In what is the organisation's second roster change of the offseason, the 20-year-old has parted company with the team he joined back in November 2018.
Broken Blade had originally arrived as a replacement for Hauntzer ahead of the 2019 Spring Split, where he helped them to a third-place finish, with TSM having finished 5th in the prior Summer Split. It was thanks in part to Broken Blade that TSM reclaimed the No.1 spot in North America, competing at the World Championships as a result, following a two-year absence.
What Broken Blade Had to Say on His Departure
Speaking on his departure from TSM, Broken Blade said the following: "I will never forget the things that I learnt being on TSM, I am and will be forever grateful for the experiences that I've made. Thank you for anyone who supported me so far and I hope you keep supporting me wherever I go."
TSM broke a record when they failed to record a single series win at the Worlds earlier this year, which potentially played a part in the organisation's decision to drop the 20-year-old. Meanwhile, with speculation mounting that TSM are closing to bringing in former world champion top laner Huni from Evil Geniuses, the dropping of Broken Blade perhaps now makes more sense.
What Other Moves Could TSM Make During the Offseason
SwordArt is another player to have been linked with a move to TSM, with the LMS and LPL veteran potentially taking over as the team's starting support. However, ESPN have stated that the organisation is having problems in completing the signing, due to issues surrounding immigration and payments.
TSM could well make a host of additional roster changes during the offseason, with mid laner "Bjergsen" having already retired in order to take over as Head Coach. Ex-FlyQuest mid laner PowerofEvil is believed to be their No.1 pick to replace Bjergsen, who was removed from the Global Contract Database by Riot Games when the free agency window opened on November 16.