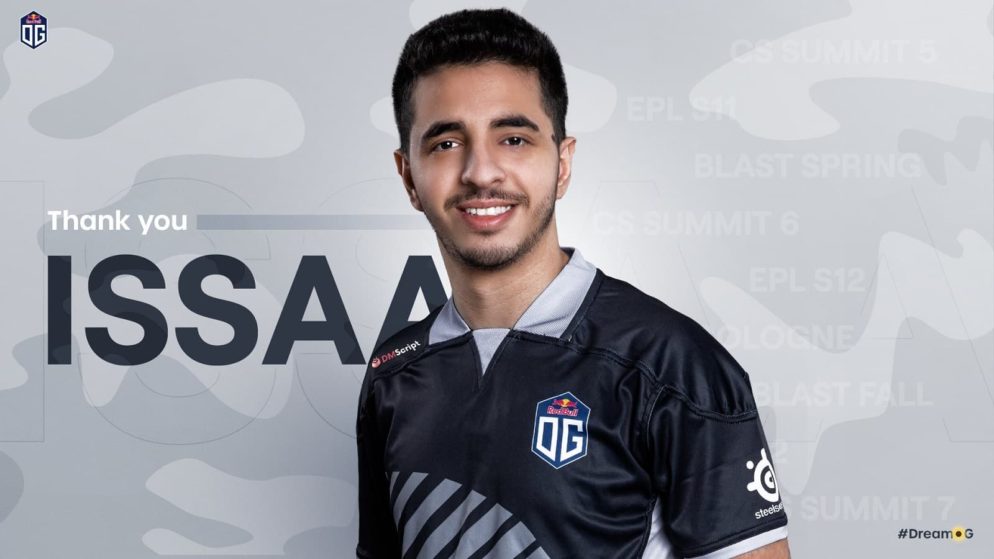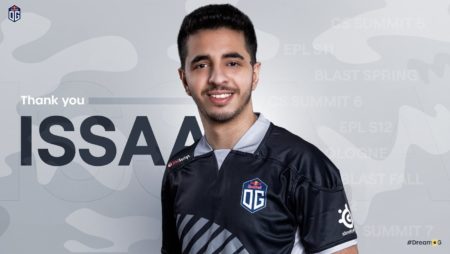 ISSAA Moved to OG's Inactive Roster Ahead of "Rebuilding Phase"
Esports organization OG has made the decision to move CS:GO favorite Issa "ISSAA" Murad to its inactive roster. The rifler has been with OG since 2019, however with the org looking to kick start a "rebuilding phase", ISSAA has been the first casualty. The announcement was made on Tuesday.
It is believed that the decision to bench ISSAA was mutual, with OG having recently disappointed many upon being eliminated from the ESL Pro League Season 13 as a result of their 2-3 record in the group stage. Posting on its official Twitter page, OG stated that: "@OG_ISSAA and the rest of the team have mutually agreed to part ways. Thank you for your unmatched energy in the past 15 months and for the challenges faced together. The Beast from the East won't be forgotten anytime soon."
Why OG Has Benched Two Players in Quick Succession
The team now has over a month before its next scheduled tournament, with the org to use such time to undergo what is has described as an "internal rebuilding phase". It is understood that OG will now hold tryouts in an attempt to fill its two remaining CS:GO roster spots. The other position was made available following the benching of Nathan "NBK" Schmitt at the end of February.
OG has been facing uncertainty for an extended period now, with in-game leader Aleksi "Aleksib" Birolainen having been open with some of the problems in which the team faced. Meanwhile, coach Casper "ruggah" Due has also spoken of his disappointment at how the departure of ISSAA came about.
"After evaluation over time it became clear to both parts that for ISSAA to flourish and OG to keep improving, changes were needed and these paths had to continue separately. I'm a bit sad we couldn't give ISSAA the optimal situation to bang heads, since he has proven throughout his career that he is a player capable of challenging the very best on the server."
What's Next for ISSAA?
Meanwhile, it is unlikely that ISSAA will have any trouble finding a new team, with the veteran having played for HellRaisers before his stint with OG. The Jordanian rifler will likely not make fans wait too long for an announcement, stating on Twitter that: I'm gonna comment about my future in the next few days, Thanks for all the kind and supportive comments – love you."