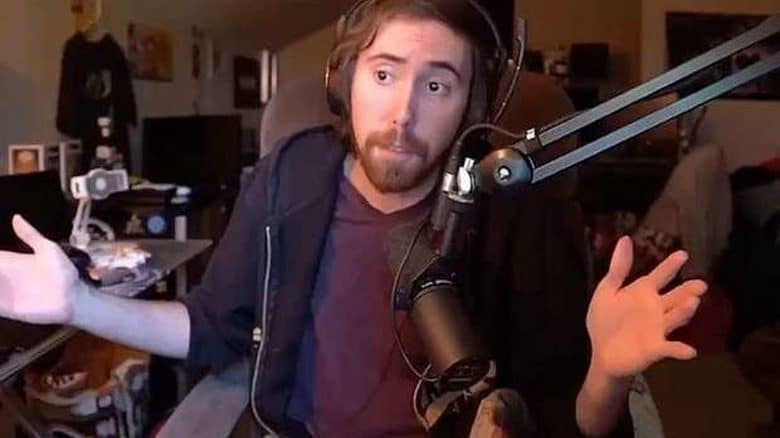 Streamer Asmongold Returns to Twitch After Two Month Absence
Popular streamer and personality Asmongold returned to Twitch this week, having not featured on the platform for over two months. Known best for his content surrounding World of Warcraft, Zack attracted over 50,000 viewers within the first hour of his return, demonstrating his standing in the community.
Asmongold last streamed to his near 2 million Twitch followers at the beginning of January, before announcing that he would be taking an indefinite break.
The reason for the break was never disclosed, however the American did still feature for Esports organization One True King (OTK), while he has also posted regularly to his 420,000 followers on Twitter.
Why Asmongold Has Not Been Completely Absent Online
Known as "Professional Neckbeard", Asmongold has uploaded a few videos to YouTube, with his channel closing in on half a million subscribers. During one such video, he put his absence from Twitch down to being "extremely burnt out", while being quick to state that it was nothing to do with his following.
His return on Tuesday was not anticipated by many, especially given the early start time of his stream. However, Asmongold put this down to wanting to promote a better sleeping pattern to his followers. Asmongold has also featured on his alternate Twitch account, Zackrawrr on numerous occasions since January.
Can We Expect Asmongold to Stream Regularly Following His Return?
This alternative channel has normally been used by Asmongold to deliver a different type of content, normally simply involving playing different video games. The laid back style of the channel makes it appealing to many, which is in stark contrast to his main channel, which is full of theatrics.
Asmongold appears to be back on Twitch for good, having already streamed for over 7 hours upon his return. Speaking on his Twitter page, Zack posted: "Streams will resume one week from today on March 16th. Starting at the usual time, 9-9:30ish AM CT. We have a lot to talk about!"