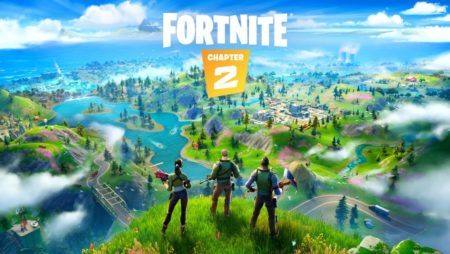 Fortnite: Season 6 of Chapter 2 begins on March 16 with the end of Crisis Zero.
Epic Games has announced the launch date for Season 6 of Chapter 2 on Fortnite. It will be available on March 16th after the end of Crisis Zero.
Players have been waiting for it for several days, it finally arrives. The new season of Fortnite is coming in a few days, March 16 to be precise. At least that's what Epic Games has just announced, adding that Season 6 of Chapter 2 will start immediately after the conclusion of the current season.
As usual, you'll be able to watch the end event live from the game, which is expected to be explosive. Before starting in this new season, you will have to play at the end of Crisis Zero in order to witness the conclusion of Agent Jonesy's mission. Many changes could take place in this new season as Epic says that "the consequences of this event will certainly redefine reality as we know it".
In the meantime, you only have a few days left to spend your gold bars on exotic reduction weapons and complete your combat pass. See you on March 16 to find out what's new at Fortnite.