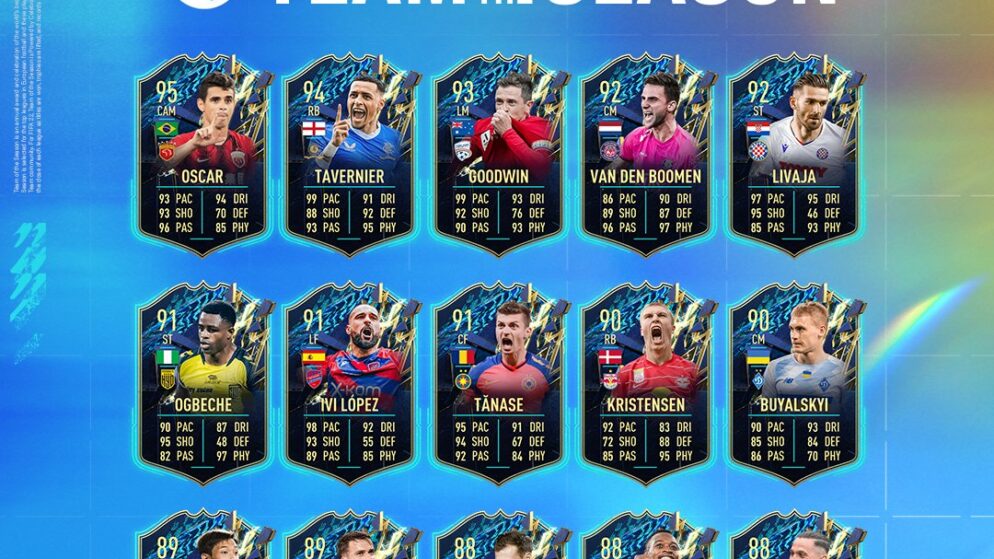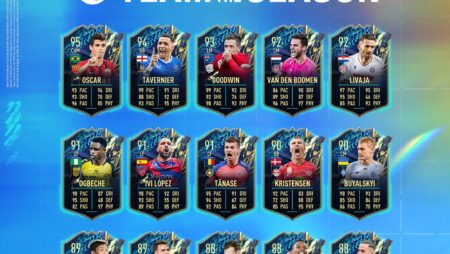 The FIFA 22 Rest of the World TOTS has been revealed
The FIFA 22 Rest of the World TOTS has been announced. This Team of the Season revolves around the best players from the remaining leagues. Does this mean we're talking about worse players? Absolutely not! We'll tell you everything you need to know about this team.
Every season, EA Sports announces the Rest of the World TOTS. Often this includes star players from smaller leagues. We also come across players who are enjoying the latter days of their careers in exotic countries. This year there are also some interesting players for FIFA Ultimate Team.
All the players of FIFA 22 Rest of the World TOTS
One of the most famous players is the Brazilian Oscar. We know this attacking midfielder from his time at Chelsea. However, now Oscar plays for Shanghai SIPG from China. Oscar has been given a rating of 95. It is an excellent player to make deadly passes to your attackers.
In this Team of the Season we also find a Dutchman: Branco van den Boomen. This midfielder is unknown to the general public. He plays in the League 2 in France at the club Toulouse FC. This physically strong Dutchman has been given a rating of 92. Below is the full list of players:
Oscar: CAM 95
Tavernier: RB 94
Goodwin: LM 93
Van den Boomen: CM 92
Livaja: ST 92
Ogbeche: ST 91
Ivi López: LF 91
Tanase: CF 91
Kristensen: RB 90
Buyalskyi: CM 90
Hong Joeng Ho: CB 89
Guerrero: LWB 89
Narey: RM 88
Atik: LW 88
Fernando: GK 88
The FIFA 22 Rest of the World TOTS is active through June 10. Which players would you like to add to your Ultimate Team?
It's not over yet with the Teams of the Season. FIFA fans can count on a few more promos. The MLS Team of the Season is one of them. It will be announced tomorrow night at 7pm.