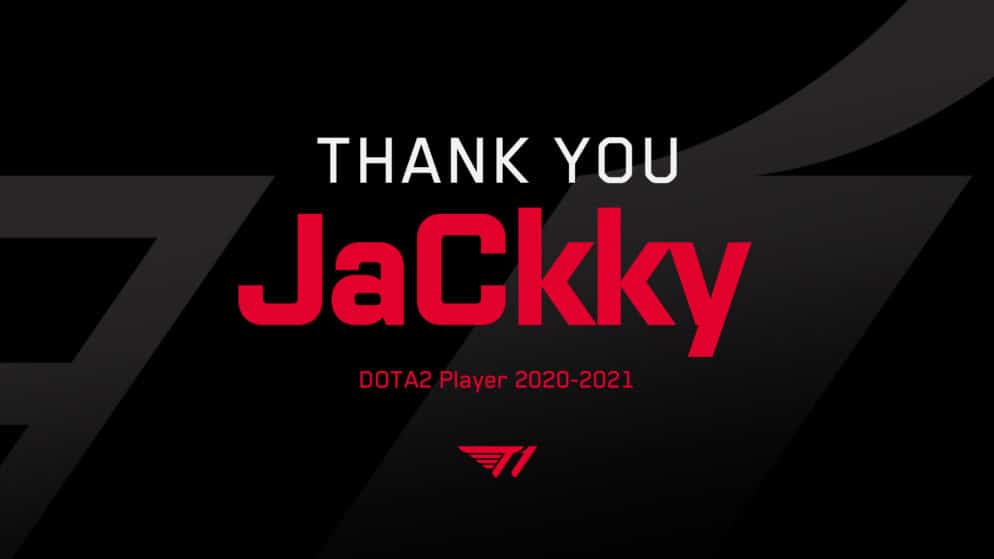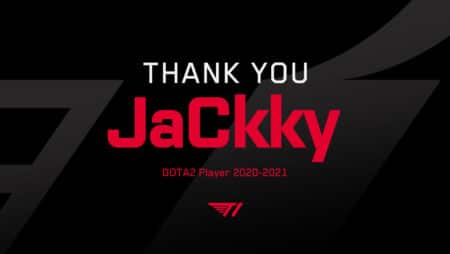 T1 Signs 23savage as JaCkky Replacement
T1 has moved quickly to replace Souliya "JaCkky" Khoomphetsayong, announcing the signing of Nuengnara "23savage" Teeramahanon. In a move that was predicted by many within the Esports community, 23savage had been added to the T1 roster ahead of the first Dota Pro Circuit Major of the year, the ONE Esports Singapore.
The team finished third in the first season of the SEA regional league, earning themselves an invite to the Major in the process, making the release of JaCkky earlier this week all the more surprising. However, T1 clearly had something up their sleeves, with 23savage having been arguably the best free agent available.
Why 23savage's Move to T1 Was Predicted by Many
23savage had been lined up to compete in the Dota Pro Circuit with Vici Gaming, however travel restrictions caused by the Covid-19 pandemic ultimately led to his early release. The Thai pro actually never competed at a tournament for Vici, despite joining the team in September last year.
The 18-year-old did eventually compete in the Dota Pro Circuit as a stand-in for BOOM Esports, however he was not signed on a permanent basis having only played in the final two weeks of the first season. The teenager has a good amount of experience to his name, having started his professional career in 2018 with Alpha Blue, before joining Fnatic a year later.
When Will We See 23savage in T1 Colors?
T1 were perhaps forced to move quickly, given the backlash they received from fans following the release of JaCkky. Many questioned the decision, especially given his performances in helping T1 qualify for the Major. However, with the org having not broken any rules and now brought in a talented replacement, we can now understand their logic.
23savage stood out in terms of the free agents available to T1, having recently become the first player to achieve 12,000 MMR. He is now set to make his debut for the team when the Major kicks off on March 27. However, T1 will face a deduction in DPC points during the Major, while an additional penalty will be delivered, taken from their 200 points earned during the regional league.