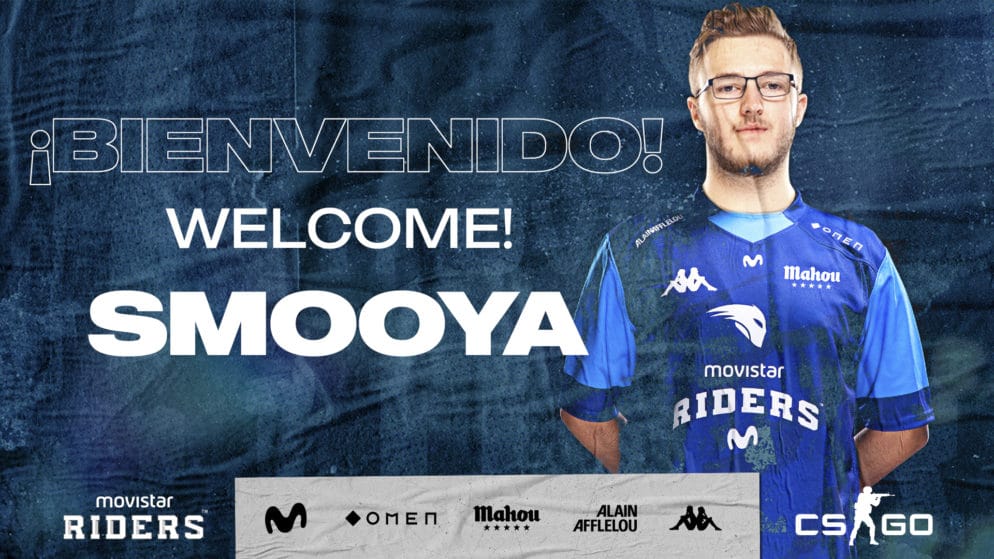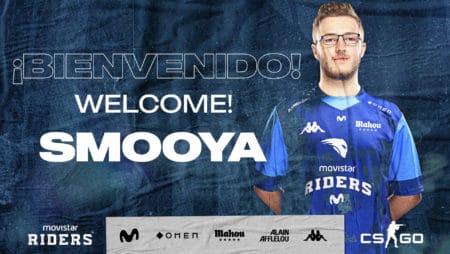 Movistar Riders signs Smooya and closes its CS:GO team for IEM Katowice 2021
Movistar Riders has entered the TOP 30 of the best CS:GO teams in the world and celebrates with the addition of a new player: Smooya.
Movistar Riders is one of the most important clubs in Spain and one of the few that are still betting heavily on Counter-Strike: Global Offensive, the well-known shooter from Valve that is still very strong in the international esports scene but has fallen flat in the Spanish scene.
Riders have announced today the addition of Owen Butterfield "smooya" who has been testing for weeks with Riders offering great results and now definitively joining the team in the company of Lucas Lopes "steelega", Alejandro Fernández-Quejo "mopoz", Alejandro Masanet "alex" and Kristjan Jakobson "shokz" with whom he will defend the colors of Riders in IEM Katowice.
"I would like to help the team get back to the top. First, by reaching the Top 20 and from there wherever the competition takes us," said the player in an interview conducted by his own club.
2021 starts strong for Riders
2021 couldn't have started better for Movistar Riders, which began by winning the One Tap League national competition and the OMEN WGR European Challenge tournament, as well as qualifying for the play-in phase of the IEM Katowice 2021, one of the most important CS:GO competitions of the year, which will be held from February 16 and will distribute 1 million dollars in prizes.