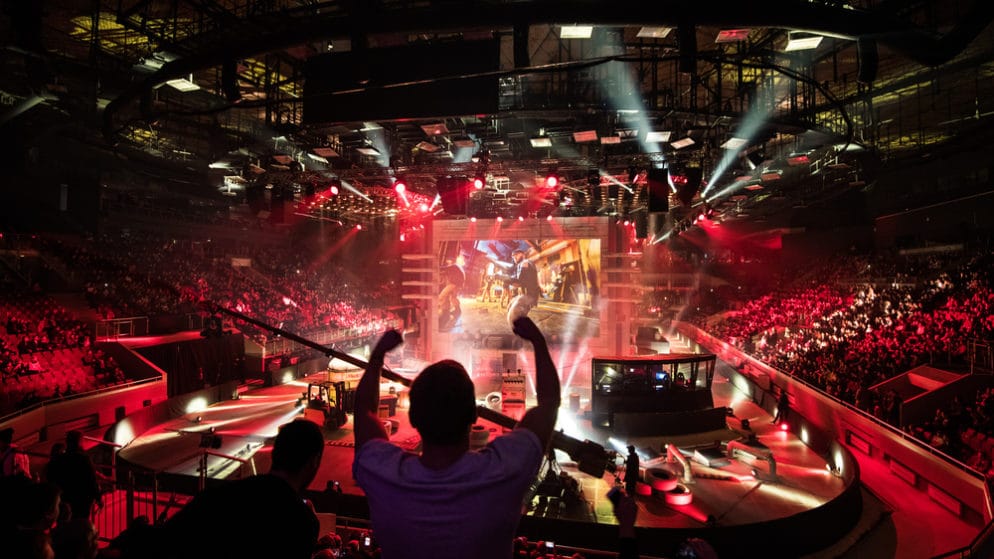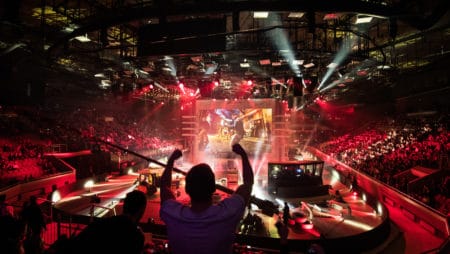 Important Milestones in Esports History
Whether virtual soccer, first-person shooter or strategy games: The gaming industry is booming and is the reason why e-sports are also experiencing golden times. With a further increase in sales of 11% to 4.4 billion in the meantime, the music and film industry or even the German soccer league is casually outshone in this country.
If you are looking for the actual origin of the triumphal procession, you have to go back to 1997. At that time, John Carmack, CEO and co-founder of id Software, donated a very special prize for the winner of a Quake tournament. Dennis Fong aka "Trash left such a lasting impression on the millionaire that he donated his Ferrari 328 GTS. Was this moment perhaps the very first time that an e-sports player was treated like a celebrity?
23 years later, there is talk of e-sports like Overwatch, Fortnite or League of Legends, which will soon become Olympic. Games that are already part of the fixed betting portfolio at bwin. Esports is now considered a legitimate sport. As a fast-growing sports industry in which a player is considered a veteran after 2 years and is (felt) too old at 21.
E-sports development and players
The influence of competitive online gambling first became apparent in the Asian region. For example, the 2018 League of Legends World Cup in South Korea filled the Incheon Asiad Main Stadium to capacity. The enthusiastic reactions of 50,000 people resembled a World Cup final. Other industries also grew around the game phenomenon, including merchandising, sponsorship and cosplaying. But now e-sports have grown beyond the borders of Asia and have become a global phenomenon.
Renowned soccer teams such as Paris Saint Germain, Manchester City and bwin partner club FC Valencia have already founded their own professional esports teams. The hours a professional player spends in training are comparable to the everyday life of soccer and NBA players, where 12 to 18 hours per day are devoted exclusively to training. With thousands of new players worldwide, competition is fierce. The players have to maintain their track record and can never be sure to maintain their top position.
Professional e-sports teams can be found primarily in Dota 2, FIFA, Starcraft 2, Hearthstone, Counter-Strike: Global Offensive (CS:GO) as well as Call of Duty and PlayerUnknown's Battlegrounds, with the number of players constantly increasing. Top teams such as FaZe Clan, OpTic Gaming, Cloud9 and Fnatic have millions of followers in the social networks and highly remunerated sponsorship contracts. Some of the world's top players, such as Faker from T1 and Johan "N0tail" Sundstein from OG, have won over a million dollars in prize money in their careers, a fact that is further underlined by the development of the gaming industry over the last decade. In 2010 the prizes at tournaments were usually pure character figures.
E-Sports global influence
When someone like NBA legend Michael Jordan, Mark Cuban (owner of the Dallas Mavericks) or star rapper Drake, it not only strengthens the value of the sport, but also the belief that the reach will increase much further in the years to come. With the popularity of the Twitch streaming platform, online gambling viewer numbers rose rapidly, sparking unprecedented growth for the industry that was accompanied by an increase in prize money for competitive tournaments.
In 2019, more than $215 million in prize money was distributed in 4,600 tournaments. Given that FIFA's EA Sports publisher has sold more than 260 million copies worldwide and League of Legends' monthly reported player count is over 80 million, the continued global growth for online gaming comes as no great surprise.
Top E-Sports Events
At the first Fortnite World Cup in 2019, the $100 million sound barrier for prize money fell. Individual tournaments attract over 200 million viewers, while larger tournaments are becoming more commonplace. These include the League of Legends World Championship, the final of the League of Legends European Championship (LEC), the Call of Duty World League (CWL), the Overwatch League 2020 and the PUBG Global Championship. The bwin bookmakers are already offering odds for the eEuro 2020 (Pro Evolution Soccer 2020), in which 55 national teams are participating. The final days are 23 and 24 May.
E-Sports betting tips
In 2020, the turnover of e-sports betting is estimated to be over 30 billion dollars, compared to about 8 billion dollars the year before. The wide variety of games means a lot more betting opportunities. In LOL, for example, bets can be placed on the team winning at least one card. With shooters you can predict the number of kills while