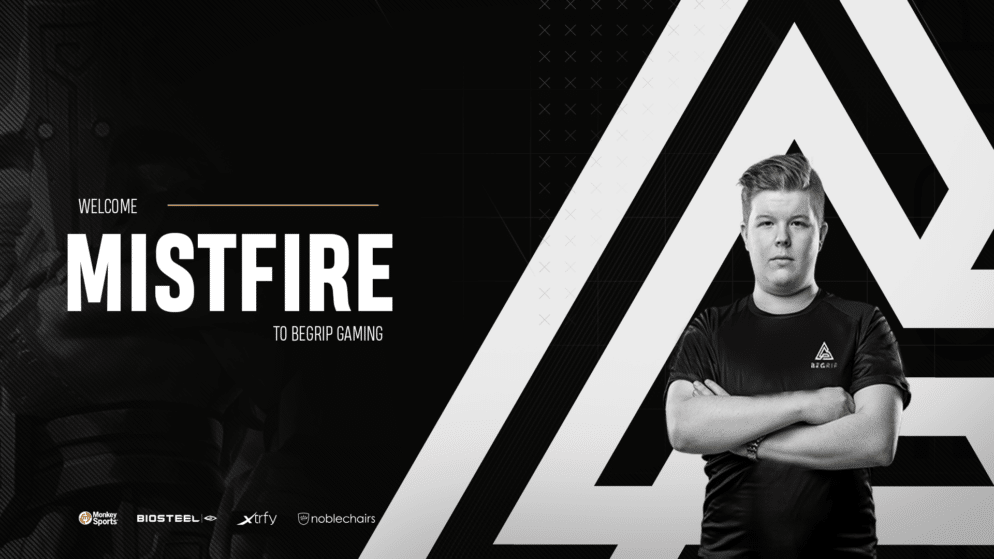 hns and MistFire featured in BegRIP's new venture
The well-known organization Begrip which was a nursery during the previous Counter-Strike came back in early 2020 and enlisted SygYtt with Ludvig "HEAP" Alonso and David Jayzwalkingz Kempner, among others. They are now back with a new venture in CS:GO.
Just over six months after the Swedish organization released players Victor "ALONSO" Alonso, Ludvig "HEAP" Alonso, David "Jayzwalkingz" Kempner, Olle "spooke" Grundström and Anton "SapEC" Palmgren, the organization announces that they are now back with a new CS:GO team. Already two days after they made public on twitter that they were searching for players, the team's first player was unveiled.
Jonathan "KARLEY" Lundell was featured as the team's first player, along with Andreas "Krypt" Naaman. Crypt going in as team captain of the new team. They have also brought in the before-this Flowskola player Lukas "MistFire" Poromaa and Hannes "hns" Johansson who were last seen playing for fightclub in the Elitserien where they finished second after a finals loss against Lilmix, which he previously represented.
BegripBegRip
Andreas "Krypt" Naaman
Jonathan "KARLEY" Lundell
UK's "MistFire" Poromaa
Maximilian "jma" Andersson
Hannes "hns" Johansson