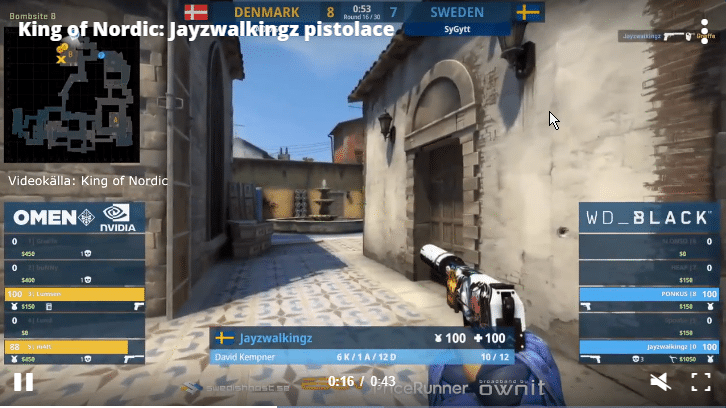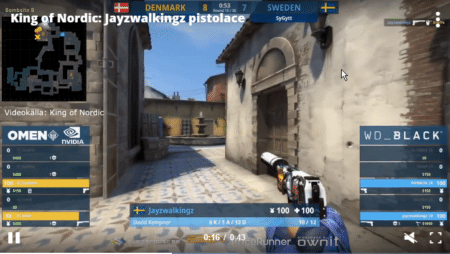 Galaxy Racer, Lilmix and Young Ninjas invited — final qualifier for Elisa on Friday
Finnish organizer Elisa is expanding and will organise the Elisa Nordic Championship in CS:GO for the countries Sweden, Denmark, Norway and Finland in 2021. On Friday, a last-chance qualifier is held for the Swedish regional series.
Three Swedish qualifiers have been played and teams such as Familia, Go Bananas, 4Elements, AURA and Denied have all qualified in. The group stage is played in gsl-format and bo3 format with the top-2 advancing to the playoffs. The teams that received the invitation are Galaxy Racer, Lilmix, and Young Ninjas. To determine the final team, a last-chance qualifier is now being held on Friday. The notification is made here! The organizer has already advertised the groups starting February fifth. The winning team from the Swedish qualifiers will get the chance in the Elisa Invitational which will be played in April.
At the same time, the Norwegian regional division is played and there are plenty of Swedes who will participate there. Apeks, along with the 777 Esport, Foxed and Oilers, received the invitation. In Apeks there is Dennis "dennis" Edman, in 777 Esport recently the Swedish coach Christopher "kicker" Lindén joined. Besides that, Zebastian "Tjoffe" Beckman with his new team Wizard has also been qualifying in. Qualified in also has Nordavind.dnb which has Swede Viktor "VHW" Wadman in the team coached by Samuel "Zyppe" Martinsson.
Group A. 5-7 February
Galaxy Racers (dezon, Plessen, disco doplan, joelXD, chawzyy)
PlanFlyG (ad3m, Manty, Gamersdont, ZER, melonhead)
Familia(Ayes, dZ, Slayden, tvs, Spuffy)
#Sista chance qualifier
Group B. February 12-14
LilMix (b0denmaster, bq, Iceac, Sweating, quix)
Team Denied (ph, Fjant, Shadeph, Tease, BrilLoqckly)
hahahabro (robiin, hns, Peppzor, pulan, tba)
Contractors (Luddie, lundie, Ryrre, GAME, jakoby)
Group C. 19-21 February
Young Ninjas (SapEC, phzy, Mann3n, ztr, nilo)
Aura (Good, neevz, FRANSSON, Shine, Hype)
GraveDiggers (PALM1, bobeksde, KALE, b0bbzki, VIRREE)
Turmannen (dottie, flaw, s1ck, limp, hugoXD)
Group D. 26-28 feburari
YYtt (Bååten, ZINKEN, Kevve, k0mplex, tba)
4Elements (Aleks, freddyww, Twinkey, Jayzwalkingz, redzy)
Bananas (eddeman, L9gic, pupcake, Zeak0N, k0lty)
KledchBurgers (doomi, SHIFTY, Ghostface, k3jn, montiel)
Prize pool:
6250$ + Elisa Invitational spot
3750$
2000$
500$