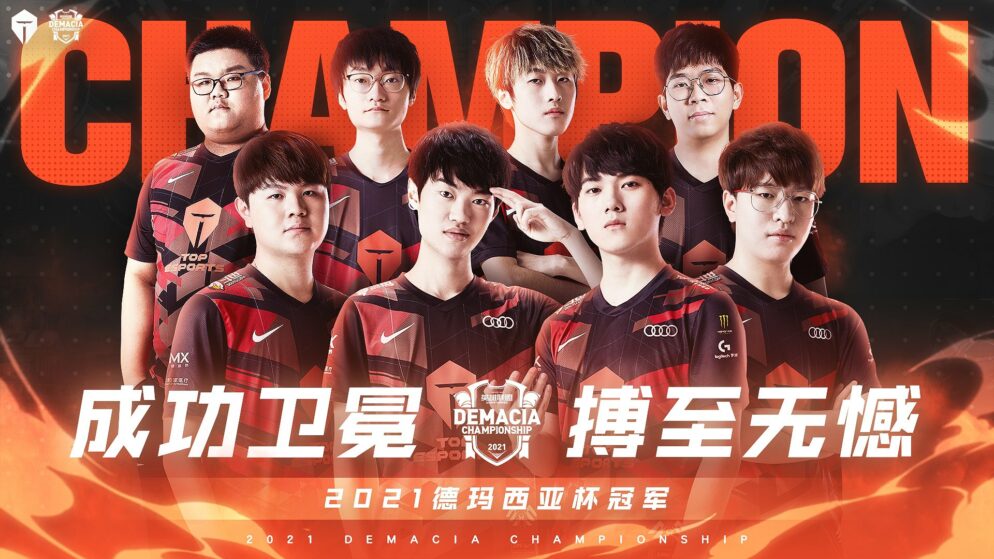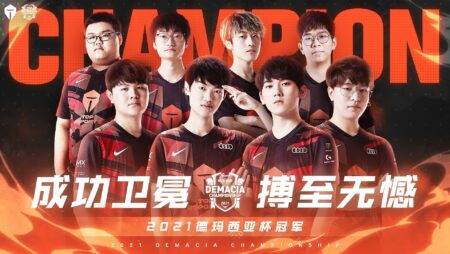 Top Esports wins Demacia Cup for second time in a row
Top Esports has won the Demacia Cup for the second time in a row. In the final of the Chinese League of Legends tournament, the team was too strong for Funplus Phoenix by 3-2. The Demacia Cup is organized every year for the LPL teams. This year, four amateur teams and three teams from the LDL, the second division of the Chinese region, also participated.
Final
The team with star players Knight and JackeyLove was not really tested until the final. In the final against FPX, however, things went the wrong way and they quickly found themselves down 0-2. Jungler Tian struggled against his old team. However, the next few games he managed to recover and put in multiple MVP performances. Top Esports managed to win the next three games in the best-of-five and thus win the series through a reverse sweep.
Championship run
Because Top Esports did not qualify for Worlds 2021, the team had to start in the group phase at the Demacia Cup. During the group phase, Top lost one game and qualified for the knockout phase at the expense of Team WE. In the quarterfinals the opponent was Royal Never Give Up. Top Esports managed to qualify with an easy 3-0 for the semi-finals in which the world champion of 2018, Invictus Gaming was the opponent. Again, Top proved far too strong, not losing a single game in the semifinals either.
Demacia Cup
The Demacia Cup takes place every year at the end of the season and gives teams the opportunity to test their new roster. Many fans look forward to the Demacia Cup to see how strong certain teams will be next season. The first edition of the tournament took place in 2013 and although teams from other regions regularly compete, only Chinese organizations have won the title.