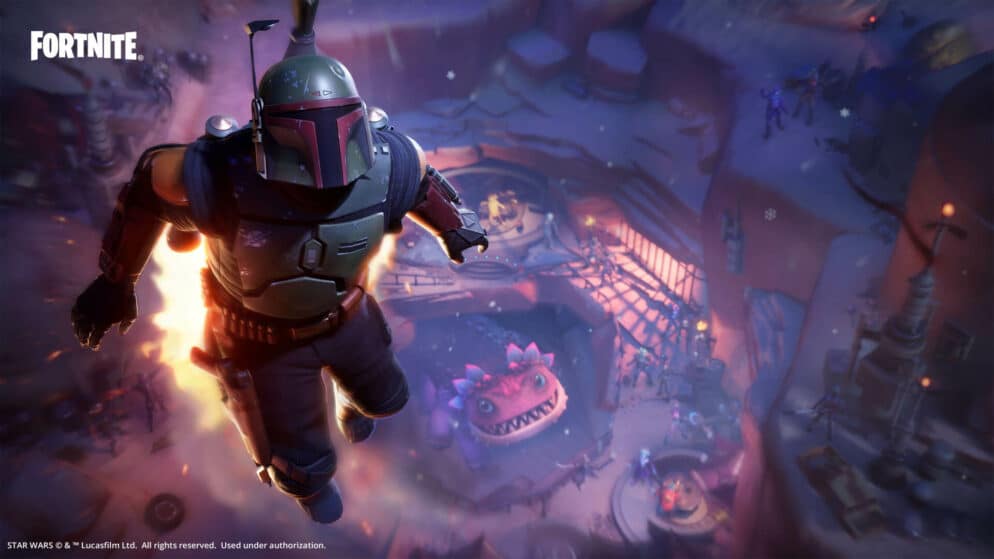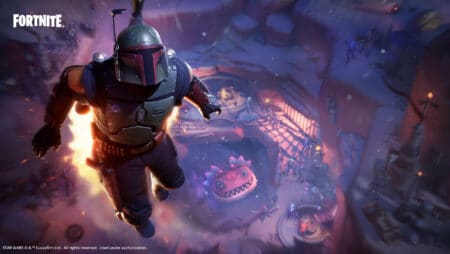 The Boba Fett skin and bundle is now available in Fortnite
Epic Games has added the popular star wars character Boba Fett to Fortnite. The bounty hunter is a new skin in the battle royale. In addition to the skin, more Boba Fett items are available through the bundle.
After the Mandalorian in Season 5, Boba is the second Star Wars character available in Fortnite. In this piece you can read how to get the skin and bundle. The release of the skin is at the same time as the new series The Book of Boba Fett which can be seen on Dinsey+.
Boba Fett skin
The skin can be obtained by fully unlocking the Chapter 3 Season 1 battle pass. Also, the new skin can simply be purchased through the Fortnite item shop. Players will pay 1500 V-Bucks for the skin of the popular bounty hunter, which is equivalent to about twelve euros.
Boba Fett bundle
In addition to the skin, a bundle is also available in the item shop. For 2300 V-Bucks, players get the new skin and some extras. The bundle includes:
A Boba Fett outfit
Z-6 Jetpack Back Bling
Gaffi Stick Pickaxe
Boba Fett's Starship glider
Targeting Computer Online emote
Crossover
Boba Fett is one of the most iconic characters of the Star Wars universe and one of the many crossovers in the existence of the battle royale. Previously, Rick Grimes and Naruto were also available to players.
According to leaks last week, another crossover is in the works after Boba Fett. The popular series "Cobra Kai" is the next crossover, according to the information. There would be new sprays with a Cobra Kai theme, what else it will bring is not yet known.