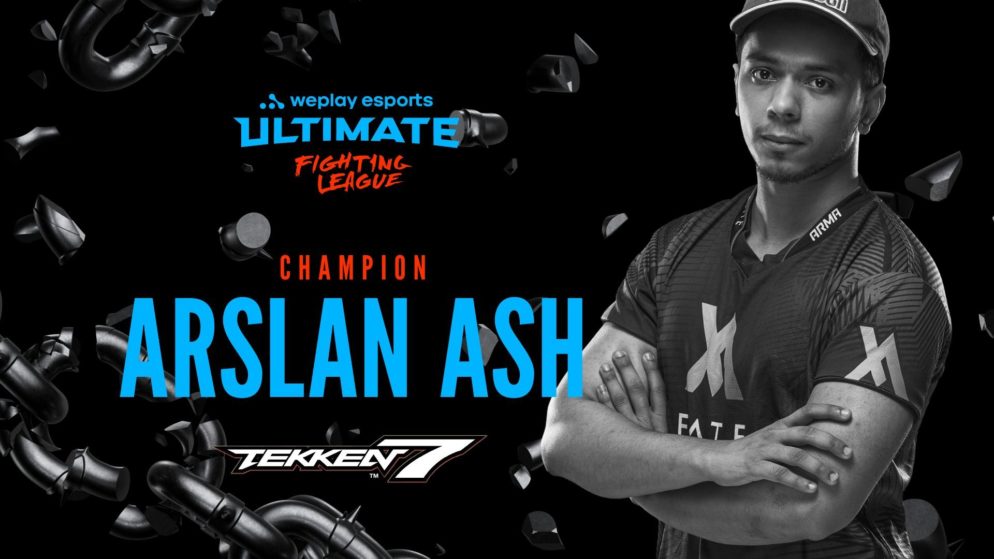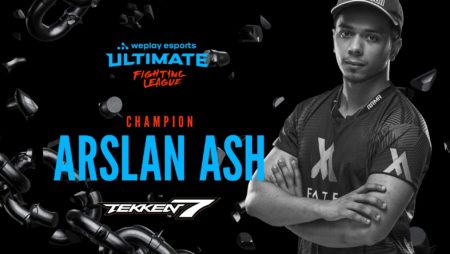 Tekken 7: Arslan Ash wins WUFL
Arslan "Arslan Ash" Siddique is the Tekken 7 champion of WePlay Ultimate Fighting League Season 1, defeating Awais Honey in the final to win $15,000.
He did it again. After winning Evolution in 2019, Arslan "Arslan Ash" Siddique finally got another major victory. The Pakistani emerges as the champion of the Tekken 7 tournament of the WePlay Ultimate Fighting League (WUFL). Within the tournament, it places it above other top international players such as Koreans Kim "JDCR" Hyunjin and Jinwoo "Saint" Choi, as well as Frenchman Vincent "Super Akouma" Homan.
.@ArslanAsh95 HOLDING THAT BELT HIGH!#WUFLS1 #TEKKEN7 CHAMPION!!! pic.twitter.com/1Am8RbJXf3

— WUFL | #WePlayUFL (@WePlayUFL) April 12, 2021
As a character, Arslan chose the fighter Zafina. This was added as part of the 3.0 update, and made its debut in Tekken 6. Previously, he was known for his masterful gameplay with Kazumi, with whom he won EVO, among other things.
A merciless path through the final rounds
Within the Top 8, Arslan first faced Ireland's Fergus "Fergus" McGee, who is also a well-known content creator. Arslan's Zafina came out on top with a score of 3-1 against Fergus' Asuka. He then faced fellow countryman Awais "Awais Honey" Iftikhar and his Akuma in the Winners Semi. Again, Arslan won the duel with a solid 3:1. In the Winners Final he had to step into the ring against JDCR. An opponent, who could register numerous tournament victories for himself. But his Dragunov was no match for Arslan – with a dominant 3:0 he secured his way into the Grand Final.
Here the rematch with Awais Honey was waiting. In addition to Akuma, the latter now also relied on the Walking Dead character Negan. But it was not enough – the result was 5:2 for Arslan Ash.
WUFL goes into the second season
After three exciting tournaments, and three worthy champions in Mortal Kombat XI, Soul Calibur VI and Tekken 7, the first season of WePlay Ultimate Fighting League comes to an end. But the organizers have already promised: We'll see you again in Season 2!
The response within the fighting game community was very positive. All tournaments had top-class players, exciting matches, competent commentators and a gripping presentation. Whether WUFL will remain a pure invitational or will also offer qualifiers in the future is not yet clear. But fans are already looking forward to the resulting event streams.