Starcraft II Betting Sites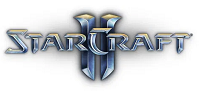 Starcraft II is a real time strategy (RTS) video game from Blizzard Entertainment, which was originally released back in 2010. Legacy of the Void is the latest version of the game, which has seen Starcraft II become one of the biggest names in the world of Esports, thanks in part to its multiplayer gameplay. As a result, Starcraft II betting sites are now accepting bets on events throughout the season, with this page outlining some of the best bookies and most popular markets.
StarCraft 2 Real Money Betting Sites
What is Starcraft II?
Starcraft II is a sci-fi RTS game that was released by Blizzard Entertainment in 2010, with the original game having come out in 1998. The game is well-known for offering both single player and multiplayer modes, which are both extensive and hugely competitive. Single player campaigns involve three main races, Terran, Zerg and Protoss, who exist in the Starcraft universe.
Also featuring returning characters from the original game, Starcraft II revolves around Jim Raynor leading an insurgent group against the Terran Dominion. There is a total of 29 playable campaign missions available, with features including lava flooded battlefields and night attacks. The game is available only to Windows and macOS gamers, having sold over 3 million copies in its first three months of release, making it the fastest selling RTS title of all time.
How We Pick the Best Starcraft II Betting Sites
A host of bookies and dedicated Esports betting sites now offer markets surrounding Starcraft II events and matches, making the decision-making process a difficult one for punters. However, it you looking to get the most out of your experience, be sure to select one of our recommended Starcraft II betting sites, which perform well in the following areas:
Markets – The best Starcraft II betting sites cover both international and regional events, whilst also offering a good variety of markets, not simply match winner bets.
Odds – Prices found at Starcraft II betting sites will determine how much money you win from placing successful bets. Odds can generally be viewed in decimal, fractional and American formats, while odds comparison sites clearly state which sites perform the best in this area.
Bonuses – Promotions are often a useful tool for achieving your goals on betting sites, with this being no different when it comes to Starcraft II. While specific bonuses and free bet offers surrounding the game are rare, Esports promotions can be found regularly, enhancing your chances of being successful when wagering on events.
Payouts – Upon placing a winning bet, punters should know that they are going to quickly receive their earnings on Starcraft II betting sites. Meanwhile, withdrawals should also be processed free of charge, meaning that you take home 100% of your winnings.
Customer Support – For times when assistance is needed, Starcraft II betting sites must ensure that they have members of staff on standby, whether it be via the telephone, email, live chat or social media platforms. Response times should be good, while support is offered by knowledgeable and friendly agents.
Usability – Whether it be on desktop or a mobile device, Starcraft II markets should be easily accessible, with bets being placed in just a matter of seconds where necessary. Unnecessary imagery and overcrowded sites are unlikely to allow for good usability.
How to Bet on Starcraft II
There are a few different methods when it comes to betting on Starcraft II, including real money, skins and fantasy. However, with skins and fantasy platforms often not being licensed and regulated, be recommend real money options. Meanwhile, the following tips have been put forward by our Esports experts in order to give punters the best possible chance of coming out on top:
Bet objectively – The number of Starcraft II markets is increasingly quickly, however this does not mean that you must bet on every match or tournament. Instead, only bet when you are confident, based on your knowledge of the game and research.
Do your homework – Speaking of research, look at the rosters of the teams involved before backing your favourite, with recent form and motivation for victory also having an impact upon the final result.
Search for value – Your knowledge of Starcraft II may be better than the bookies themselves sometimes. So, bide your time and wait until real value if found, rather than using a scatter gun approach.
Live streaming – Watch Starcraft II matches where possible, with some betting sites offering live streaming, while the likes of Twitch and YouTube also broadcast events. This will allow you to gain a better understanding of the best players and how they operate.
Strategy – Be sure to come up with a Starcraft II betting strategy, which should take into account your budget and objectives. Keep track of your results to see if your strategy is working.
Types of Starcraft II Bets
The number of available Starcraft II bets will differ between bookies, however fans of the popular RTS game will generally find the following markets online:
Match winner – The most common and popular bet on Starcraft II remains wagering on the winner of an individual match. Betting on Team A to beat Team B is simple, with there normally being a clear favourite and outsider.
Outright – Also known as future markets, outright bets involve betting on the winner of an upcoming tournament or the region in which the winner will come from. The number of outright markets will again range from bookie to bookie.
Totals – Surrounding the number of rounds, punters can bet on how many will feature during a Starcraft II match, with the available numbers depending on whether it is a best of 3, 5 or 7 encounter.
Head to head – Some Starcraft II betting sites will even make it possible to bet on the battle between two individual players, based on who will finish with the most resources, minerals or vespene gas.
Specials – Looking to bet that one player will create 20 worker unites or another will use a roach-based strategy? The best Starcraft II betting sites deliver such markets.
Which Starcraft II Events Can Be Bet On?
A host of Starcraft II
tournaments have been established over recent years, both regional and international, with many now being covered on betting sites. However, it is the following which are likely to attract the most interest from punters and gamers alike:
Starcraft II World Championship Series
The Starcraft II World Championship Series (WCS) is organised by Blizzard Entertainment and was launched in 2012. It is the highest tier of professional Starcraft II competition, with the Grand Finals having been held on an annual basis in California.
Blizzard announced in 2019 that the Series would be cancelled, with the ESL Pro Tour StarCraft II created instead, which would be organised by both Dreamhack and ESL. South Korean players dominated the event over the years, with a win for Finland's Joona "Serral" Sotala being the only time in the history of the tournament that the victor didn't come from South Korea.
ESL Pro Tour Starcraft II
The ESL Pro Tour Starcraft II combines the legacies of both ESL and Dreamhack, two of the biggest events in Esports history. The event will be worth over $1.8 million in prize money, with the winner being crowned the official Starcraft II World Champion. Getting underway in 2020, the tour will be aligned with ESL Open Cups, Masters Qualifiers and Masters, that then lead to the Masters Championship each year.
Global Starcraft II League
The Global Starcraft II League (GSL) is hosted by afreecaTV and Blizzard Entertainment, while it is based in South Korea. Featuring two leagues, Code S and Code A, the event is worth over $3 million, with Lee "Rogue" Byeong Yeol having won in 2020, defeating Kim "Stats" Dae Yeob 4-1 in the final.
History of Starcraft ii
Starcraft II: Wings of Liberty is the sequel to Starcraft, having been released on July 27, 2010. Having been brought to the attention of gamers at the Worldwide Invitational in South Korea three years prior, Blizzard Entertainment offered the first glimpse of what the game would entail, including a trailer involving the Protoss. Starcraft II is split into three parts, with Wings of Liberty focusing upon the Terrans, Heart of the Swarm the Zerg and Legacy of the Void the Protoss.
The story regarding Wings of Liberty picks up four years after the conclusion of the Brood War, centring around Jim Raynor and his battles against the Terran. Heart of the Swarm was released in 2012, before Wings of Liberty came along three years later, rounding off the game.
Bottom Line on Starcraft ii Betting
Starcraft II has made major moves in the Esports scene over recent years, meaning that it is not just a game played by those in South Korea. Events surrounding the real time strategy game now take place on an almost weekly basis during the season, including on a regional and international level. So, if you are looking to bet on Starcraft II's best players, be sure to check out our list of recommended betting sites, with each coming with its own set of advantages.
Starcraft II Betting Sites – FAQs
Is Starcraft II betting safe?
Real money betting on Starcraft II is safe, provided punters operate on sites that are licensed and regulated where they live. Failing to so do could mean that you are at risk of fraud, with skins betting often not being regulated either.
Where Can I bet on Starcraft II online?
A large number of traditional bookies cover Starcraft II matches today, while a host of specialist Esports betting sites also cater for the needs of punters in this area. As a result, there is almost endless options for punters, however we suggest picking one of our recommended Starcraft II betting sites, as they have passed our strict testing.
How to find the best odds on Starcraft II?
One of the reasons as to why we have suggested the Starcraft II betting sites on this page is because of the odds on offer. However, for punters looking to ensure that they are taking advantage of nothing but the best prices, odds comparison platforms can be used.
What mistakes should I avoid when betting on Starcraft II?
When betting on Starcraft II markets, there are some common mistakes to avoid in order to give yourself the best possible chance of being successful. Firstly, be sure to carry out research before staking, with players often going on winning streaks of runs of defeats. Meanwhile, it is very difficult to be knowledgeable of all players, so specialise in a particular area, whether it be in South Korea or on the ESL Pro Tour.
Can I watch Starcraft II matches online?
A large number of Starcraft II matches are streamed on Twitch, while many online bookies also stream encounters on both desktop and mobile. As a result, punters and fans of the game can follow the action as it unfolds, whilst potentially taking advantage of ever changing in-play Starcraft II markets.