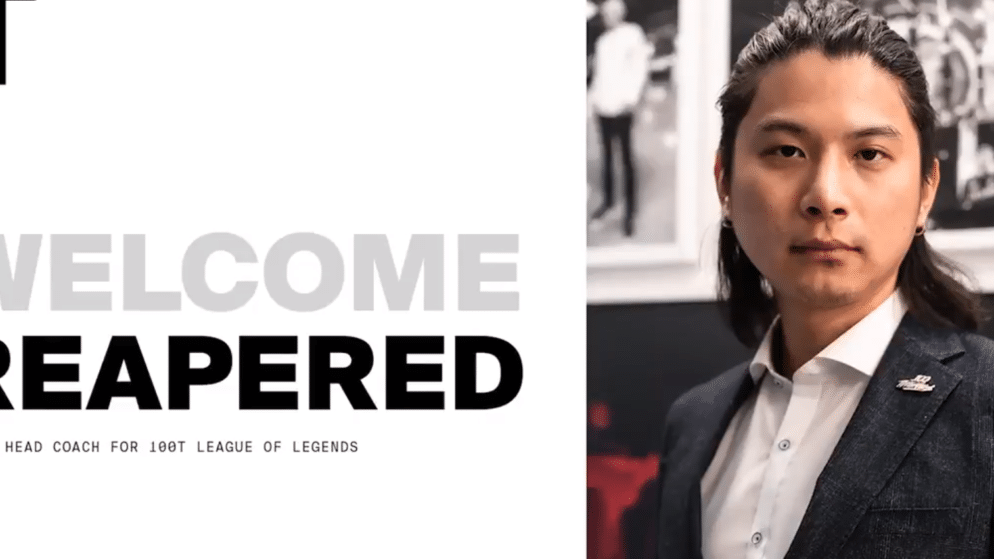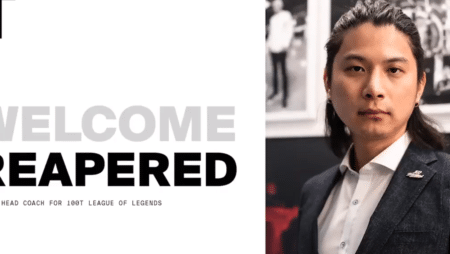 Reapered Raplaced Zikz as 100 Thieves Head Coach
Former Cloud9 coach Bok "Reapered" Han-gyu has joined 100 Thieves, replacing Tony "Gray" Zikz in the process. Following a disappointing end to the season, the organization has made coaching changes,, with Zikz having been with the team for over three years. This comes after 100 Thieves entered the 2021 season as one of the main contenders, before being beaten in the semi-finals by Reapered's former team, Cloud9.
100 Thieves had looked strong going into the split, with their showingd ruding the Lock-In tournament having given fans hope that they were back to their best. The team actually won five of its first six Spring Split encounters, getting the better of the likes of Team Liquid and Evil Geniuses in the process. However, things quickly went dowhill, with rivals having strengthened by the time week three rolled around.
Why 100 Thieves Made the Change
Ahead of the playoffs, 100 Thieves found themselves in fourth positiion in the standings, thanks to an 11-7 record With mid laner Tanner "Damonte" Damonte having been benched for Tommy "ry0ma" Le, the team was eliminated with relative ease by Cloud9, before coming unstuck against TSM in the lower bracket second round.
What Will Reapered Bring to 100 Thieves?
The arrival of Reapered has been viewed in a positive light by fans of 100 Thieves, with the Korean, formally known as "FantasyStar", set to bring a wealth of experience to the team. The 29-year-old spent over four years with Cloud9, helping them in reaching the World Championships on five occasions, as well as winning the 2020 Spring Split.
Reapered certainly has his work cut out, with 100 Thieves aiming to return to the top of their game ahead of the 2021 Summer Split. The team still appears to be searching for its playing style, something in which veteran Reapered will be aiming to fix. Announcing the arrival of the former SK Telecom T1 and Jin Air Falcons player, 100 Thieves stated:
"Welcome @Reapered as our LCS Head Coach! A previous LCK Champion, Reapered started his coaching career in 2015 and has coached across China & NA. He holds an LCS Championship with 5x Worlds appearances. Excited to build our team with him as we approach Worlds this year. #100T"