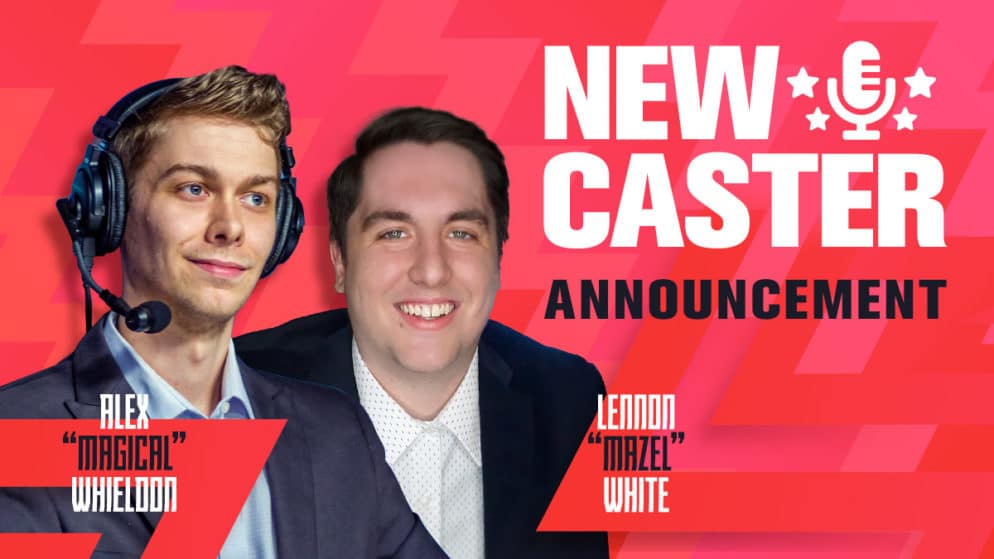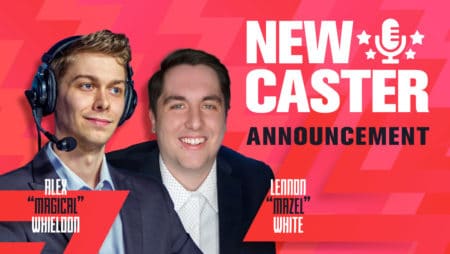 New LPL casters introduced
The LPL (League of Legends Pro League) still offers the biggest franchise league in the LoL cosmos. Publisher Riot Games has now signed up more commentators.
Effective immediately, the two commentators Alex "Magical" Whieldon and Lennon "Mazel" White will expand the existing on-air team of the LPL. Although Whieldon and White were only introduced as guest commentators, LPL viewers can expect to see both of them more often in the near future.
Games will be played every night until the end of the Spring Split playoffs, so the additional manpower will come in handy. In general, however, there has been quite a bit of movement among the English commentators in the Chinese top league in recent years. Be it low salaries or not being considered for international events – Magical and Mazel could also only be seen for a short time.
Old hand and young wild man – Magical and Mazel
Nevertheless, both speakers have a decent background. Magical, in particular, gained a lot of experience in Europe and the USA, casting for the LCS Academy, Twitch Rivals and the EU Masters, the most important tournament for the EU teams of the national LoL leagues, among others. Mazel, on the other hand, earned his spurs as a commentator for the underclass League of Legends scene in the US, including the 2020 Scouting Ground tournaments.