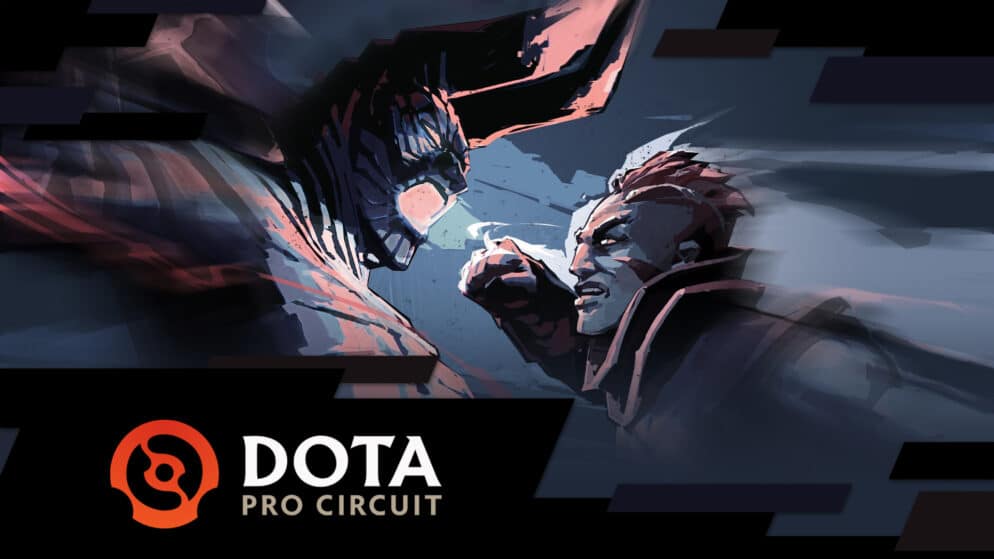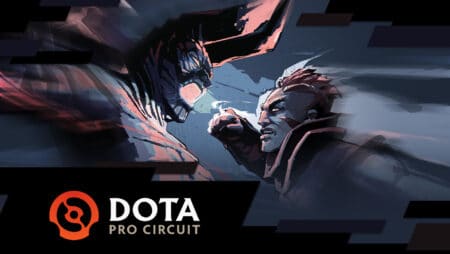 New Dota 2 Battle Pass and expanded DPC Fantasy on the way
Valve has announced that the company will soon release the next Battle Pass for Dota 2. The publisher has announced that it will be adding a number of new elements to the next competitive season of the Dota Pro Circuit (DPC) in 2022. For example, Dota Fantasy, which allows esports fans to form their own virtual star teams and use them to collect points, is going to be further expanded to be available during all DPC competitions.
This means that fans will be able to participate in Fantasy during the three regional competitions, three Major tournaments and during the last chance qualifier for The International 2022. Previously, this was only possible during the TI Compendium, the regular in-game event leading up to The International. A Battle Pass is also normally only released during the TI Compendium.
DPC Winter 2022 Tour Fantasy
The next Dota 2 Pro Circuit season already starts on November 29, 2021: the regional competitions will begin then, after which the best teams from these competitions will compete against each other in the Dota 2 Winter Major, the first major international tournament of the season.
Players will soon be able to create a Fantasy lineup with players from a region, with scores being handed out weekly instead of daily, as was previously the case. To do this, players choose five Player Cards with roles that can form a full team: two core, one mid, and two support players. These Cards can then score points based on their performance in leagues and tournaments. There will also be Silver and Gold Cards, which get special bonuses and earn more points.
DPC Winter 2022 Tour

The first Tour of the next Dota Pro Circuit season kicks off next week and along with it comes season-long Fantasy play.https://t.co/io7ta9TphB pic.twitter.com/BFAZ1P1nVw

— DOTA 2 (@DOTA2) November 24, 2021
Fans will get 10 starter packs of Player Cards for free, and can unlock more by playing Dota 2 or buying them in the Player Cards section of the Supporters Club. The latter option will become available later in the season.
Each DPC region also counts as a separate Fantasy league: so you can start building a Fantasy team for multiple regions. Fantasy Levels are obtained by scoring your best Fantasy team of each period within the season. Players in the top 10% at the end of the period earn over three Fantasy Levels. For players in the top 25% it is two Fantasy Levels, and players in the top 50% are good for one Fantasy Level.
So it is efficient to participate in as many Fantasy leagues as possible to unlock rewards. The ultimate prize, the DPC Winter 2022 Tour treasure, is explained in more detail: you unlock it with three Fantasy Levels. For each Fantasy Level, you get at least 500 Shards to spend in the in-game Store of Dota 2.