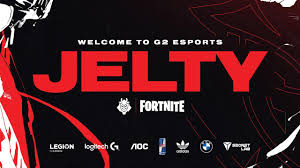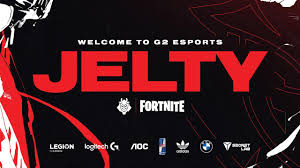 G2 Esports Announces Arrival of Fortnite Pro Jelty
G2 Esports are clearly looking to make a major impact in the Fortnite scene, having added yet another talent to its roster. Mexican player Jelty has joined the organization, with the former Centric.NA and Timber man being a three-time Fortnite Champion Series (FNCS) finalist.
After being named Esports Organization of the Year for 2020, G2 has aimed to go from strength to strength, with founder and CEO Carlos "ocelote" Rodriguez having acquired a host of leading Fortnite free agents over recent weeks. FNCS Chapter 2 – Season 3 winner "Coop" joined the G2 roster just over three months ago, before LeTsHe, Jahq and Smqcked were also added to the German org's roster.
How G2 Esports Announced the Arrival of Jelty
The signing of Jelty, one of the best players in the North America East region, will only benefit G2, with the Mexican competing on high ping time and time again. The arrival of Jelty was confirmed by a video posted on Twitter, which showed off some of his skills and in-game actions. Another part of the video saw ocelote questioning "who is Jelty?", before following that up with "what the hell is Fortnite?".
G2 Esports described Jelty as the "biggest Mexican Fortnite player" around today, which based on his performances and achievements of late, is hard to argue with. Jelty's career earnings now total over $400,000, which was undoubtedly another major attraction for G2. Jelty's biggest accomplishment came in Chapter 2 – Season 2, where the youngster recorded an 8th place finish in the FNCS Invitational.
Why G2 Added Jelty to Its Growing Fortnite Roster
That success earned Jelty $12,500 in prize money, as well as 166 points. Lately, Jelty teame dup with Criizux to finish as runners-up at the DreamHack December NA West event, earning the duo $1,000 each. Jelty has also earned a reputation within the Fortnite scene for his ability to regularly finish inside the top 10 of tournaments.
Just last year, the new G2 signing recorded 11 top 10 tournament finishes, meaning that it came as little surprise that an organization of their stature came in for him.