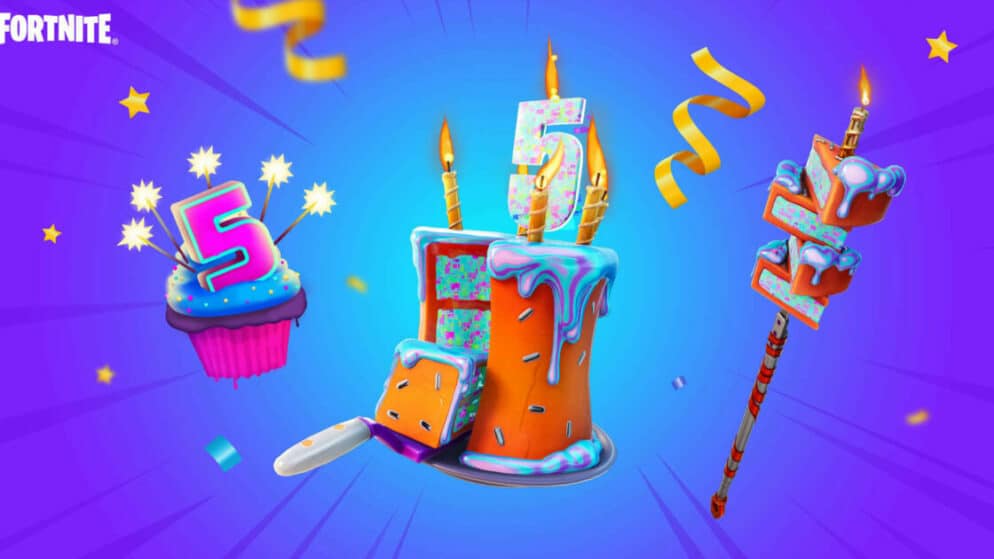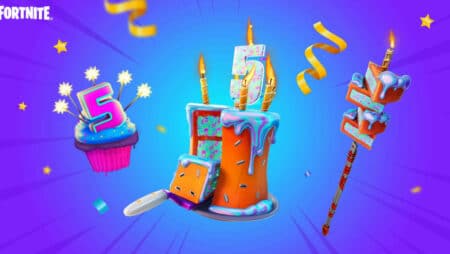 Fortnite celebrates its fifth anniversary today
Fortnite celebrates its fifth anniversary today. Epic Games' popular battle royale has had a major impact on the gaming industry and for some time was the most played game in the world. The game has since undergone a major evolution and is still widely played anno 2022.
Initially, Fortnite was launched as a survival game. However, inspired by the success of the game PUBG: Battlegrounds, developer Epic Games decided to develop a battle royale. It became available to everyone on Sept. 26, 2017, and was an outright hit within a few months.
In a battle royale, players must try to be the last to stay alive. A game of Fortnite starts the same way for everyone. After all, players jump out of the battle bus and then land in a spot of their choice. By grabbing weapons, taking out opponents, collecting materials and building forts, players try to win a victory royale.
Fortnite continues to evolve
Millions of people tried to emerge victorious in recent years. About six months after the battle royale launched, more than 100 million accounts were already registered.
On platforms such as YouTube and Twitch, videos and livestreams of the game were extremely popular. Influencers such as Ninja and SypherPK became outright superstars with millions of followers and subscribers.
Fortnite also managed to gain a foothold within the esports world. The tournaments organized by Epic Games grew into one of the biggest gaming competitions in the world. Dutch players, such as Zeeland's 'Mitr0' also competed at the highest level for the big cash prizes.
Meanwhile, Epic Games continued to develop their battle royale. There was nothing left of familiar locations such as Tomato Town, Wailing Woods and Anarchy Acres on the island. The developer managed to keep the hype around Fortnite alive through numerous crossovers. Purchasing skins and other cosmetic items became an important part of the game and, not least, a revenue model for the publisher and developers.
Five years later, Fortnite Chapter 3 Season 4 is active. The game is updated with new content every season and, despite a decline in player numbers, still has a large number of active players.