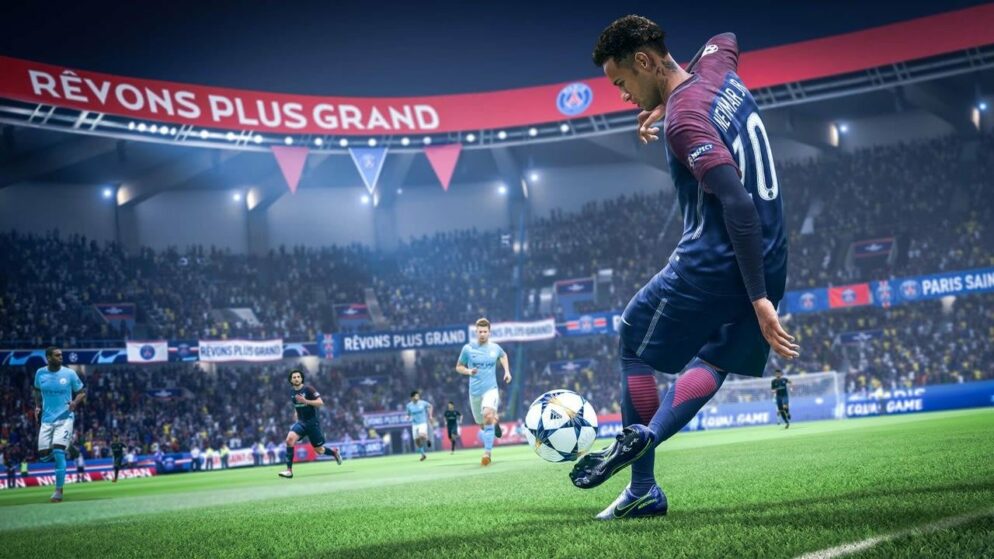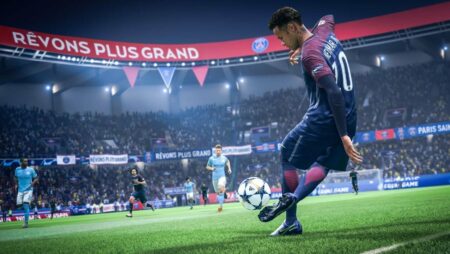 FIFA Betting Sites


FIFA is the most popular sports video game around, with the EA Sports created football title having been around since back in 1993. With over 250 million players worldwide, FIFA has now moved seamlessly into the world of Esports, with competitive matches taking place on a regular basis. As a result, FIFA betting sites are also becoming increasingly common, with punters being able to back professional players from around the world as a result. Whether it be surrounding a one-off exhibition match or the much coveted eWorld Cup, this page will deliver the best bookies for FIFA betting, as well as exactly how this market works.
Best FIFA eSports Betting Sites 2022
What is FIFA?
FIFA is a soccer (football) based video game franchise from EA Sports, a division of Electronic Arts. First released in 1993, a new edition of FIFA is launched annually, with 35 having come out to date. FIFA 21 is set for release in October 2020, with the game being available on PlayStation, Xbox, PC, Nintendo Switch and Mobile. FIFA 12 still holds the record for the fastest selling sports game ever, having sold 3.2 million copies in the first week of its release.
How We Pick the Best FIFA Betting Sites
With an increasing number of bookies now covering FIFA events, along with a host of specialist Esports betting sites, selecting where to back your favourite players can be difficult. Punters can rest assured that our recommended FIFA betting sites are nothing but secure, regulated and packed full of markets and features, with the following being the factors we consider when reviewing such platforms:
Markets – The best FIFA betting sites cover all matches from this particular Esports market. Meanwhile, it is not just the winner of the match which can be bet on, with number of goals, both players to score, outright tournament winner and round betting also being popular.
Odds – FIFA betting odds should also make it appealing to stake on matches. Some bookies will offer prices that are firmly in their favour, however our recommended sites offer fair odds, which also deliver value in many cases. Odds at FIFA betting sites are likely to be available in decimal, fractional and American formats.
Bonuses – FIFA specific promotions are likely to be hard to come across, however bonuses surrounding Esports are becoming increasingly common. As such, it is worth checking out the free bet, money back specials and price boost offers that you could potentially take advantage of at a FIFA betting site.
Streaming – Watching professional FIFA matches live is hugely popular today. As a result, many bookies offer a live streaming service to their customers on both desktop and mobile. The ability to watch matches live also hugely benefits punters placing in-play bets.
Customer Support – It is always nice to know that support is there when needed. Whether it be delivered over the phone, via email or through increasingly popular live chat features, support will ideally be available 24/7.
Usability – FIFA betting sites must also be easy to use. Bets should be able to be placed in a matter of seconds, meaning that all relevant markets and features must be accessible simply and quickly. A neat design and clever interface make a betting site all the more appealing, whether it be on desktop or mobile.
How to Bet on FIFA
Whether you are new to FIFA or have been playing it since its release almost two decades ago, betting on games is not easy. In order to help you on your journey, the following are our top 5 tips for betting on FIFA:
Do Your Homework – Before placing bets, be sure to consider what console FIFA matches are being played on, as well as the ranking of the players involved. Factors such as head to head records and recent form may well also have an impact upon the eventual result. There are a number of useful platforms for finding such information online today.
Specialise – Targeting specific events, rather than looking to be successful across the board, is very much recommended when it comes to FIFA betting. So, focus on a particular region, event or group of players, based on your knowledge of the game.
Value – Better value can often be found away from the major FIFA events. As such, regional tournaments may well be more worthwhile, with bigger payouts often being won here.
Record – Keep track of all FIFA bets you have placed. This will allow you to see where you have been both successful and unsuccessful in the past. Punters can adjust their FIFA betting strategy off the back of such information.
Play the Field – There is nothing stopping you from signing up at more than one FIFA betting site. Doing so means that you can compare odds before staking, ensuring that you are utilising nothing but the very best prices.
Types of FIFA Bets
FIFA betting markets are often similar to those found surrounding real-life football matches. They are generally very simple to understand, with the following being among the most popular for punters today:
Moneyline – This is the most common market at FIFA betting sites. Here, punters simply bet on the match winner, ie Player A to beat Player B.
Outright – Also known as futures, outright bets involve staking on which player will win a particular event or competition. The odds are enhanced due to the competitive nature of FIFA Esports.
In Play – Some FIFA betting sites will offer in-play markets too. This means that bets can be placed even after kickoff. For example, Player A to come back from a goal down to beat Player B.
Round Winner – Some FIFA events see players going head to head over the course of three matches, with the first player to secure two wins being declared the winner. As a result, it is sometimes possible to bet on individual rounds.
Total Goals – Perfect for when you have a good understanding of the playing styles of those going head to head, this market involves predicting the number of goals that will be scored during a match. This can be an exact figure or over/under a set amount.
Both Teams to Score – Punters here can either bet for or against both players scoring during a FIFA match.
First Team to Score – Similarly, punters may also be able to stake on which player will score the first goal during a match.
Different Types of FIFA Bets
Which FIFA Events Can Be Bet On?
FIFA events do not take place as often as some other Esports tournaments, however there are still some good options for punters to consider. FIFA events come in different formats, while qualifying matches are sometimes played in order to determine who reaches the main draw. With that being said, the following are some of the biggest events in the world of FIFA today:
FIFA eWorld Cup
Competed in by 32 of the world's best players, the FIFA eWorld Cup is played annually. Open qualifiers see millions of players battling it out in the hope of reaching the big time, with the first ever event, when it was known as the FIFA Interactive World Cup, having taken place in 2004. 32 finalists, 16 from PlayStation and 16 from Xbox, then battle it out in the knockout phase of the competition, before the Grand Final. Germany's Mohammed Harkous was victorious in 2019, winning over $250,000 in the process.
FUT Champions Cup
This is regarded as the qualifying event for the FIFA Global Series. Offering a total prize pool of $50,00, while 1,500 Global Series points are also awarded to the winning player. Here, 64 players are divided into two groups, PlayStation and Xbox, with the top 16 advancing to the playoffs.
FIFA eSports Leagues
Here, the best players in the world compete in some 20 different leagues, spread across 5 regions. Such leagues include the eMLS, ePL, eBundesliga, eLigue1 and La Liga eSports. Those finishing in the top positions here will also qualify for the eChampions League, which represents a move away from solo play, with many players now competing on behalf of a professional team, such as Liverpool or Paris Saint Germain.
History of FIFA
FIFA 93, the first ever in the series from EA Sports, was a very simplistic, offline football simulator. However, advancements in technology mean that it is now a game with a number of different game modes, top of the line graphics and enjoyable features. The addition of online play starting on the PC back in 2001, with those operating on consoles having been able to get involved shortly after. As a result of this method of playing, FIFA has become a big name when it comes to eSports and streaming, with many matches being broadcast on platforms such as Twitch and YouTube.
FIFA Ultimate Team was developed in 2009, with it remaining one of the most popular game modes today, having attracted over 20 million players. Here, gamers can create their own squads using both current and former professionals, with card packs and other rewards being awarded. Meanwhile, FIFA 17 saw the introduction of FUT Champions, where players could test the quality of their Ultimate Team against others online.
Bottom Line on FIFA Betting
As the world's most popular sports video game, it should not come as a surprise that FIFA is now big in both the eSports and betting scenes. Whether you are a long-term fan of the game or are looking to diversify away from other markets, be sure to check out our recommended FIFA betting sites at the top of this page, before potentially backing your favourite players and organisations. With FIFA set to launch on both PlayStation 5 and Xbox Series X, the game is only going to go from strength to strength.
FIFA Betting FAQs
What makes a good FIFA betting site?
The best FIFA betting sites offer a host of markets, competitive odds and additional features, such as live streaming and cash out. Meanwhile, all of our recommended bookies are nothing but safe and regulated, meaning that those signing up are never at risk. Be sure to consider all options available, with the right FIFA betting site for you depending on your individual demands.
What is the FIFA eWorld Cup?
The FIFA eWorld Cup is regarded by many as the pinnacle for professional players. Involving only the very best players, the eWorld Cup offers a host of betting markets, meaning that it is an excellent event to take advantage of.
What are the most popular FIFA betting markets?
As with real-life football, popular FIFA markets include match winner, total goals, both teams to score and outright tournament winner.
How do I begin betting on FIFA?
First, punters must select their favourite FIFA betting site and register for an account using their personal details. Having done so, deposit funds using your preferred choice of payment method, before browsing the available markets and backing a particular player or team.
Can I claim bonuses when betting on FIFA?
Yes. Both traditional bookies and dedicated Esports betting sites offer potentially rewarding bonuses and promotions. While they are unlikely to surround FIFA specifically, fans of the game can still take advantage of many of them.