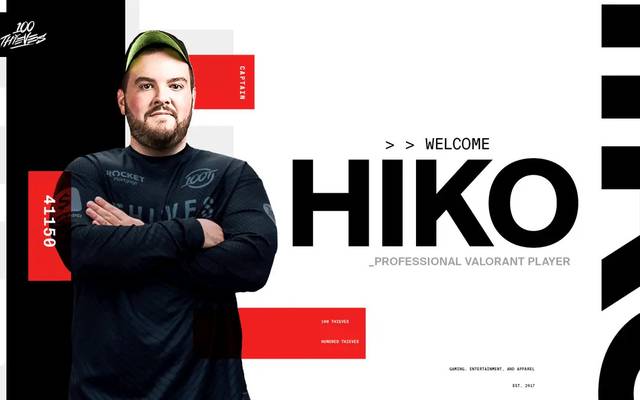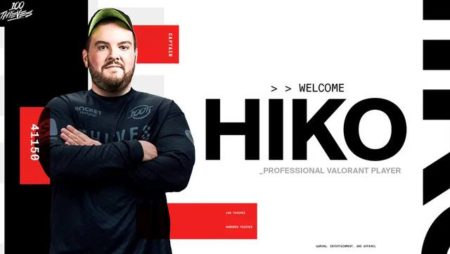 100 Thieves Completes Valorant Roster After "Asuna" and "Dicey" Arrive
Following much speculation, 100 Thieves have made an official announcement regarding their Valorant roster. Both Peter "Asuna" Mazuryk and Quan "Dicey" Tran have joined the organization, completing their roster ahead of the next batch of events. The duo made the move from Immortals, joining Spencer "Hiko" Martin, Nick "Nitr0" Cannella and Josh "Steel" Nissan on what is undoubtedly one of the best lineups on paper.
Why 100 Thieves Are Seen as One of the Leading Valorant Team Already
Both Asuna and Dicey will bring some youthful exuberance to the team, with the 100 Thieves roster having previously been made up of veteran CS:GO talent, which was kicked off by the arrival of Steel back in September. The duo are both 17 years old, which clearly fits in with the type of player in which the American organization was looking for.
100 Thieves will now be looking forward to the next Valorant tournaments, with First Strike having recently been announced. Its open format means that anyone can compete, with opening qualifiers set to get underway at some point in October, before regional finals are held at the end of the year. 100 Thieves have not actually competed in Valorant since back in August at the FaZe Clan Invitational.
How 100 Thieves Have Fared in Valorant to Date
Having finished 13th/16th at the event, those in charge made the decision to release all of their players, with Hiko having been the only exception. Keane "Valliate" Alonso and Diondre "YaBoiDre" Bond made the switch to Team Highground following their release, while Zachary "Venerated" Roach signed for Luminosity Gaming. So far, Alfred "Pride" Choi remains unattached, making him the only recently released player still looking for a new team.
100 Thieves are clearly looking to dominate the Valorant scene with their signings so far, with upcoming tournaments, including First Strike, set to give fans a better understanding of just how they will fare. No public matches have taken place so far between the new teammates, however they have been hugely successful in recent unofficial encounters. If their expenditure is anything to go by, the organization will be hoping for instant results.