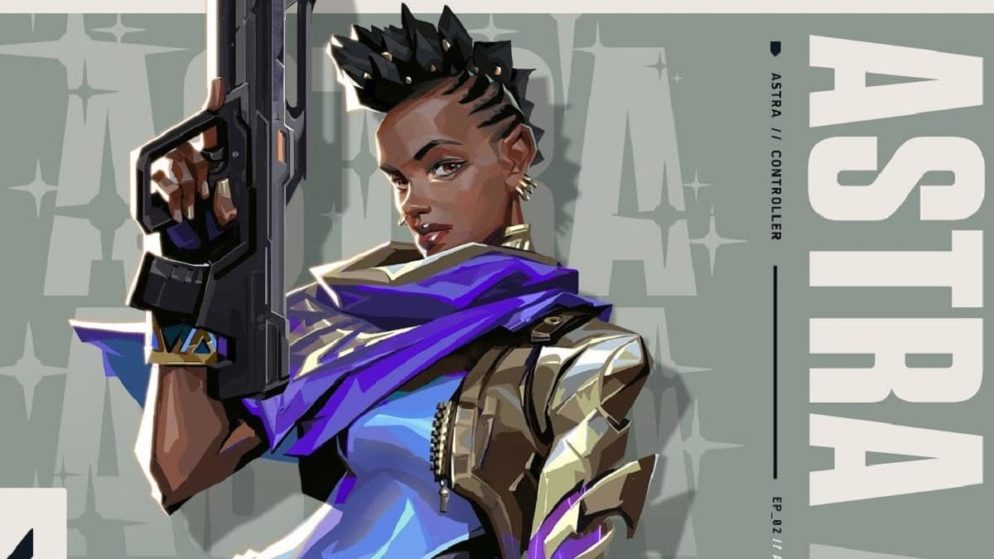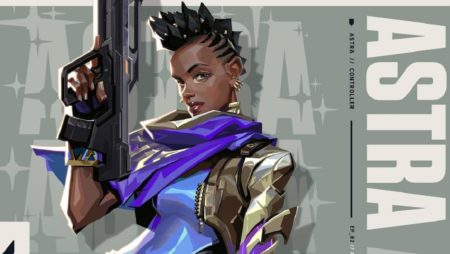 Valorant welcomes a new agent, Astra, the young Ghanaian girl
Riot Games unveils its 15th agent named Astra, pending the upcoming launch of Act 2 of Episode 2, scheduled for Tuesday, March 2nd.
Valorant's 15th agent
This fifteenth agent is called Astra, it will allow the team to bring new strategic possibilities, especially with its Astral Form skill that allows it to explore the air through its mind and for example to place a number of five stars on the map, which can be used in different ways. This new agent may be one step ahead of the opposing team, and it could be yours!
A control agent who will offer good visibility on the map to his allies. His energies from the cosmos also give him the ability to shape the battlefield as he sees fit to achieve his ends. Its ultimate ability allows it to split the map in two, with the two parts separated by a protective barrier. Only, skills can cross this barrier, and it's just like for players, but we want to warn you, there will be risks!
All the abilities of this new agent, Astra
Gravity well
After placing a star, simply activate it to form a Gravity Well. Players in the area are drawn to the center before it explodes. The explosion applies the Fragile State alteration to the trapped players.
Nova Impulse
After having placed a star, the players can activate it to blow up a Nova Impulse. The Impulse Nova charges briefly before exploding, disorienting all the players in its radius of effect.
Nebula
It is possible to activate one of the placed stars to turn it into a nebula (smoke).
Dissipation
It will be possible to dissipate a star, which will allow players to place another one in a different location after a certain delay. Dissipation briefly forms a false nebula at the location of the star before replacing it.
Astral Shape
Entering Astral Shape allows you to place stars with the main shot. The stars can be activated later to transform them into Impulse Nova, Nebula or Gravity Well.
Cosmic division
When Cosmic Division is loaded, use the secondary astral shape shot to aim, then the main shot to select two locations. An infinite Cosmic Division will connect the two selected points. The Cosmic Division will block bullets and strongly muffle sounds.
Astra will be available on Tuesday, March 2, 2021 with a brand new Combat Pass for the launch of Epsiode 2 of Act 2.