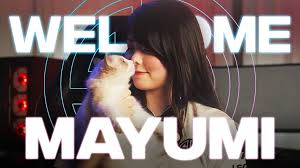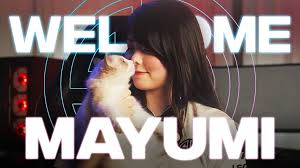 TSM Signs Content Creator & Streamer Mayumi
League of Legends favorite Júlia "Mayumi" Nakamura has joined TSM as a content creator and streamer, becoming the first Brazilian to join the leading Esports organization. The 18-year-old has already made a name for herself in her home country, however the move to TSM will allow her to grow on an international level.
Describing the move as a "very important step", Mayumi spoke of her desire to bring the Brazilian and North American scenes together. The teenager is known for her bubbly personality, helping her to attract over 341,000 followers on Twtich. Mayumi will continue to stream in her native Portuguese at present, however it is understood that weekly content in English could be produced if the demand is high enough.
What Mayumi Has Said Upon Her Arrival at TSM
Speaking on the move, Mayumi stated that: "I'm going to do my streams normally," Mayumi said. "I'm going to focus on making videos and such, and then we will create more content later on." TSM has a fantastic reputation within Esports, with CEO Leena Xu having said the following on the arrival of Mayumi: "I really admire their work and I think that they will help me to grow and take care of me very well."
Mayumi is also keen on growing the female presence within Esports, having already acted as an inspiration to many in the community. The Brazilian mentioned that TSM will provide the "necessary resources and support to achieve her dreams." Adding to this, Mayumi said: "I never expected this repercussion and all this space I can conquer, and I'm happy to be opening this path to the girls and also the Brazilians."
What Esports Fans Can Expect from Mayumi Following Her Move to TSM
Her move to TSM could well see a host of collaborations, including one with Hu "SwordArt" Shuo-Chieh. The 24-year-old is one of the world's leading League of Legends players, having previously represented Suning. Mayumi is one of the leading names in an often overlooked Brazilian scene, having made a name for herself with Sakuras Esports. The organization worked hard to try and grow female participation.