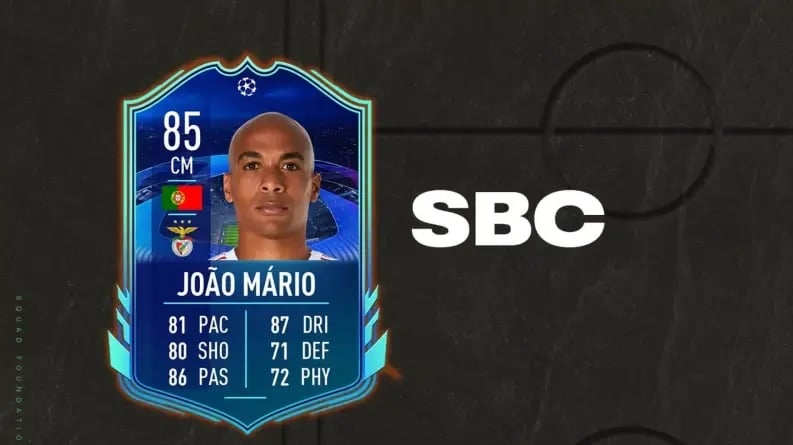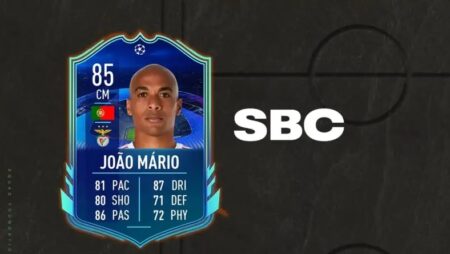 This is the FIFA 23 RTTK João Mario SBC
It is now possible to complete the FIFA 23 Road to the Knockouts SBC. The RTTK SBC of the Portuguese midfielder can be completed until January 20. We tell you how good this player card is and what you need to do to get it.
Many people, after Benfica's tough draw, probably did not expect the Portuguese superpower to succeed in wintering in the Champions League. However, it strongly seems that it will. Should Benfica win one of the upcoming Champions League matches, João Mario's RTTK SBC will receive not one but two upgrades.
🇵🇹Joao Mario #RTTK SBC #FUT23 #FIFA23
➡️82 and 84 Squads Required pic.twitter.com/avL2Ea1nTX

— FUTIcon👑 (@FutIconOK) October 13, 2022
This is how good the FIFA 23 RTTK João Mario SBC is
The João Mario RTTK SBC's player card is obviously better than his regular player card. João Mario is a very good all-around midfielder, with excellent dribbling stats. While his physical and defensive stats may not be too high, you should of course keep in mind that this one is most likely going to get two upgrades.
Here's how to complete the FIFA 23 João Mario SBC
You have until Jan. 20 to complete this FIFA 23 RTTK João Mario squad building challenge. For this, two teams have to be turned in, but fortunately the cost remains very low. According to the website futbin.com, it costs about 40,000 FIFA 23 coins to complete this challenge.
Portugal
At least one player from Portugal
Squad rating must be at least 82
Top Form
At least one Inform player
Squad rating must be at least 84