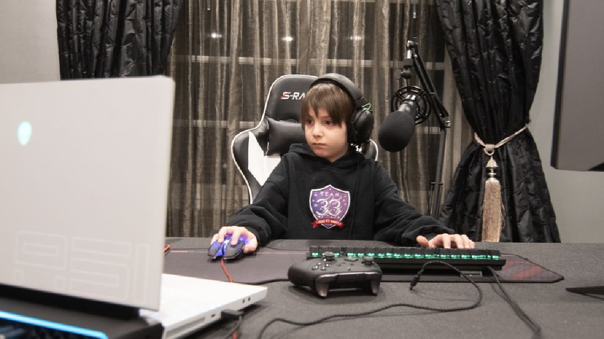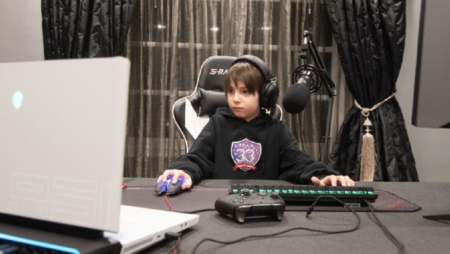 The youngest professional Fortnite player is 8 years old and got a $33,000 contract
The minor was signed by Team 33, but still cannot legally compete until he is 13 years old. For the organization, "it is an investment in the future".
More and more children have proven to be video game prodigies and Joseph Deen, a minor of only 8 years old, has proved it by being hired by a professional team.
Deen, as revealed by BBC, at his young age has signed a $33k contract to be signed as a Fortnite player for the Team 33 organization, becoming the youngest professional esports player in the world.
An investment for the future
"One of my scouts contacted me and said he had to get in touch with Joseph: he's extremely good," explains Tyler Gallagher, CEO and co-founder of Team 33. "After a while he told me: you have to sign this kid, if we don't someone else will!" he recalls.
Deen started playing from the age of 5 and has developed a unique skill set, which has earned him one of the most promising players for the future. And it is future because, due to the rules of Epic Games, creator of the game, he still cannot participate in any tournament until he is 13 years old, which is a valid age for this.
For the same reason, from Team 33 they consider that it is a long-term investment. "We can prepare him to be a high-level player at a young age and enter him in key competitions once he reaches the appropriate age," they explain. "We also plan to increase his online presence and create merchandising."
Playing piano helped him
The youngest child is supported by his parents, who allow him to play for two hours a day and a little more on weekends.
"We've done some research about the game and I don't think we're doing anything wrong. He's a well-adjusted child, he comes from a good family and it doesn't affect him," Joseph's mother stresses. "You can be an annoying mother who is all day saying not to do something and then, when they turn 13, they all go crazy," she sentences.
But part of her success is thanks to the piano: "Playing the piano helped me a lot to have more control of the keyboard and the mouse. When I started playing I realized I was really good."