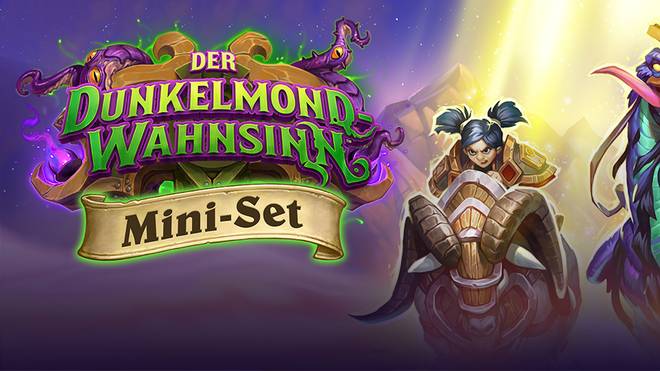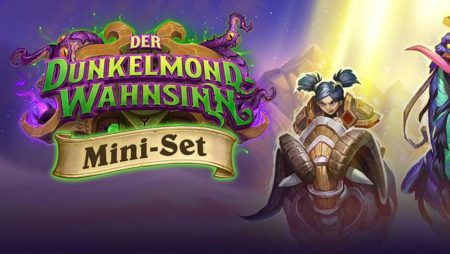 The first Hearthstone Mini Set
The Hearthstone developers have come up with something new: From now on, every expansion will get a mini-set with new cards to bring a breath of fresh air into the Tavern.
The mini-set is called "The Darkmoon Race" and expands the existing set "Darkmoon Madness" by a whopping 35 new cards. However, there are no new packs for the mini-set. So to get the cards, players have to open Dark Moon Madness packs. Alternatively, the entire set can be purchased for 2000 gold or 14.99 euros in the in-game shop.
The new cards
By expanding the pool with 35 fresh cards, the meta should be stirred up again even in the middle of the season. A very good idea, because in the past, the best decks usually emerged after a few weeks, and those who wanted to climb to the top of the ladder inevitably met the same decks. New are four legendary, one epic, 14 rare and 16 ordinary cards.
Three of the legendary servants are racers and each of them revives an expansion from the Year of the Phoenix. New mechanics don't come into play, but old favourites like dual-class cards, spell boost and corruption continue to provide plenty of variety. All the new cards in the mini-set can be found here.
Many changes to familiar game modes
Patch 19.4 also comes to the servers with the mini-set. In Battleground mode, the new heroes Tickatus and Grey Twig are now available, and two new demons have also been added.
The duel mode also receives a major update. Now you can choose from ten new hero abilities, 25 duelist treasures, four passive treasures and 2 active treasures. The rating is also reset with the patch and new achievements have been added.
Additionally, many minor bugs have been fixed and the next solo adventure has been announced. From 2 February, players will be able to relive the story of the priest in "Anduin's Book of Heroes".