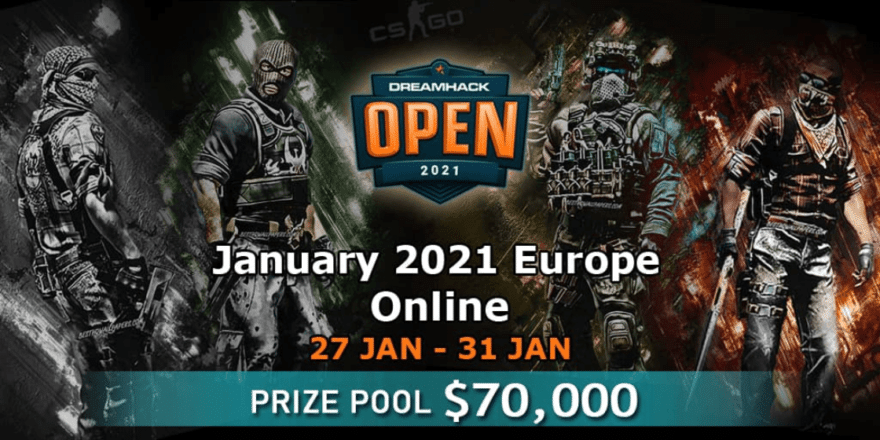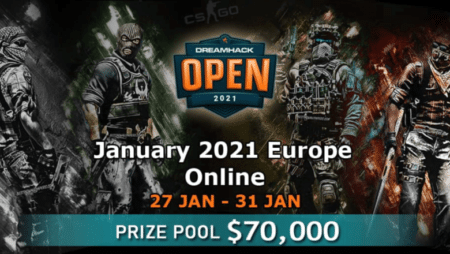 The DreamHack Open January Teams
The Counter-Strike Year 2021 starts with a real treat for the German fans: two German teams will be competing at the DreamHack Open in January.
Many paths lead to the DreamHack Open January 2021, which will be played from 27 to 31 January. The first slot for the online event was awarded a few days ago to the winner of the ESL Fall Championship 2020. Surprisingly, the underdogs Sprout were able to beat their compatriots from BIG and thus secure a slot for the tournament. Lucky misfortune for BIG: Due to their ranking, they are one of the five teams invited to the tournament. Thus, the German fans can look forward to two local teams.
The tournament format
The DreamHack Open January will be played in North America and Europe. There are eight teams in Europe and the event is endowed with $70,000. Only $30,000 is available in North America, but only four teams have to fight for it. In the run-up to the event, an Open Qualifier will take place for each region, which will allow you to compete in the Closed Qualifier, and the first two teams of the Closed Qualifier will automatically secure a place at Main Event. In the Closed Qualifier, two invited teams and two teams from the Open Qualifier play.
Participants in North America
The North American scene is currently struggling with many problems: players are moving to RIOT's rival title Valorant and many teams have moved to Europe due to a lack of events in North America. The few remaining teams in the once thriving scene will have to fight for their survival. The DreamHack has confirmed the following participants:
Main Event:
triumph
TeamOne
1st place Closed Qualifier
2nd place Closed Qualifier
Closed Qualifier:
Rebirth
High Cost
1st place Open Qualifier
2nd Place Open Qualifier
Participants in Europe
Competitive pressure has risen again in Europe. Due to the fact that many North American organizations have moved their teams to Europe, many top-class cadres are at the start. For the teams, this is of course associated with many challenges, but the fans can look forward to first-class Counter-Strike. Here are the teams for the DreamHack Open January Europe:
Main Event:
BIG
Sprout
FunPlus Phoenix
Gambit
Evil Geniuses
Spirit
1st place Closed Qualifier
2nd place Closed Qualifier
Closed Qualifier:
HellRaisers
forZE
1st place Open Qualifier
2nd Place Open Qualifier