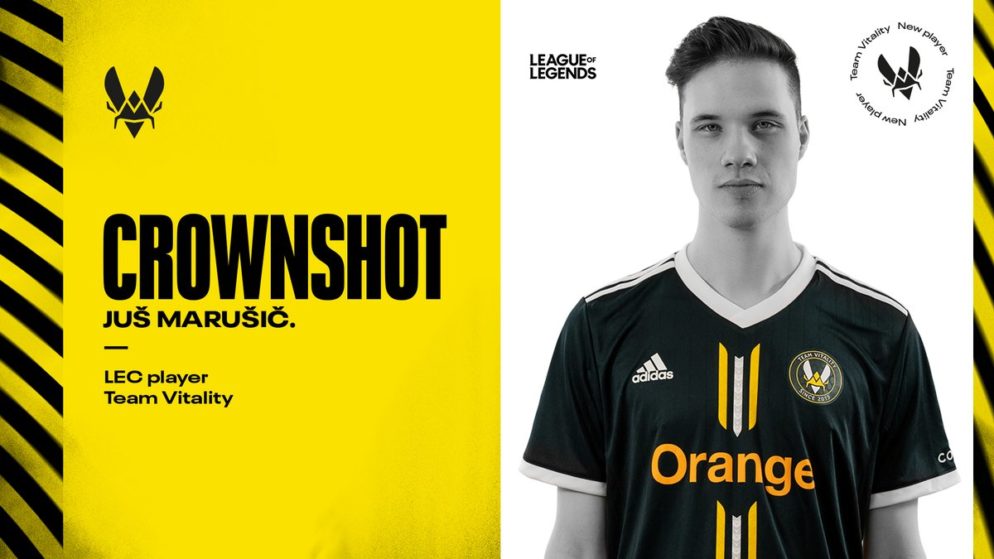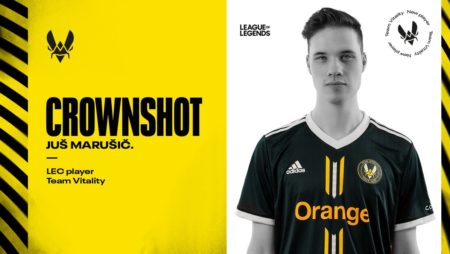 Team Vitality add Crownshot to its LEC roster
For Team Vitality, the Spring Split in the LEC has been another dark chapter so far. Now a veteran is to bring about the much longed-for turnaround for the bottom team.
The pre-season excitement was high – Jus "Crownshot" Marusic would not compete in the upcoming Spring Split as no team signed him. One of the best ADCs in Europe had disappeared from the competitive scene. Now he finds his way back into the league and has to deal with a difficult task.
Team Vitality gets Crownshot
The organization from France has not given a good picture in the past splits. In the summer of 2019, they were defeated by Schalke in the playoffs, and in the spring split of 2020, they finished last with just two wins from 18 games. In the following summer split, the team also failed to finish in 9th place.
And 2021? So far, the journey continues in the same way. Like Vitality, only Astralis has just one win to six losses. In terms of play, the Bees don't seem as helpless as they did last year, but they gave away too much through hair-raising mistakes.
That's where Crownshot comes in. The former ADC of SK Gaming was also considered a great hope there and was always counted among the best botlaners in the league, subject to more consistent performances. Before the season, he joined Gen.G as a content creator without any prospects, but he can give up this role after less than a month.
From now on, his leadership skills should help to finally finish games successfully again. Vitality emphasizes that they continue to believe in the qualities of Markos "Comp" Stamkopoulos and want to promote him further.
Doable tasks await Crownshot this weekend. Friday night Excel is waiting, on Saturday it's against his ex-team SK Gaming.