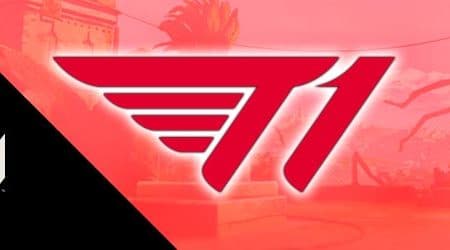 T1 Sign Curry for VALORANT Lineup
Rahul "curry" Nemani has joined T1's VALORANT roster, with the Korean organization having signed the former CS:GO pro following his decision to retire from the Valve title. The 18-year-old is regarded as one of the best talents in North America, while he also has good experience of competing at the highest level.
Having played for a host of CS:GO teams previously, curry's esports career really took off when he joined Triumph in 2020. Having made a significant contribution to the team, curry moved to Rebirth Esports, with the American org having also benefited greatly from his skills, recording a host of 3rd-4th place finishes. Such improvements also saw them finish as runners-up at the DreamHack Open January 2021: North America.
Why curry is So Highly Regarded
Curry ultimately became the latest in a long line of players to switch from CS:GO to VALORANT, joining an ever-changing T1 lineup. The org has struggled to make any sort of impact in the scene, with a host of roster changes having done little to stop the rot. A host of players came and went, however the announcement of David Denis as Head Coach was certainly viewed as a positive for T1.
Denis promised more changes upon his arrival, with the signing of "autimatic" having potentially been the most significant to date, along with the departures of "brax" and "AZK". Curry is now viewed as the missing link for the team, becoming T1's final roster member.
When We Can Expect to See curry in Action for T1
T1 recently struggled at the VALORANT Champions Tour Open Qualifiers, only managing a top 16 finish, despite overcoming Hollywoods Hooliganz. While another opportunity to qualify awaits in the third round, it is looking like an uphill struggle at this point. The org now has a fresh roster however, with some stability perhaps being what is needed right now.
The T1 VALORANT roster is made up by Tyle "Skadoodle" Latham, Sam "DaZeD" Marine, Ha "Spyder" Jung-woo, Timothy "autimatic" Ta and curry.