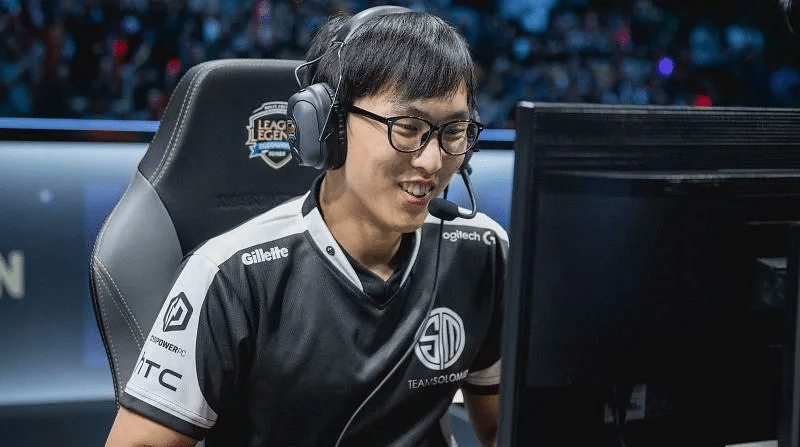 Streamer Doublelift Rejoins TSM
Popular League of Legends streamer Yiliang "Doublelift" Peng has rejoined TSM on a full-time basis, having only retired from professional action for the organization in November last year. The 27-year-old called it a day following TSM's exit at the 2020 World Championship, having now announced his move into content creation.
Doublelift first joined TSM in October 2015, having also played under the org's banner in both 2016 and 2017. He then resigned for the team in order to have one last crack at the LCS Split before retiring. Fans were seemingly delighted at the news that Doublelift would be returning in some capacity.
How TSM Announced the Return of Doublelift
TSM announced the deal by using the American bot laner's video from when he first signed during the 2015 offseason. The video showcases Doublelift jumping out of a dumpster, before discarding with his former jersey. The post was accompanied by the following statement: We're incredibly excited to welcome @Doublelift1 back to #TSM as a full-time content creator and streamer.
For many, it feels like the veteran has never been away. Doublelift has amassed a following of over 1.5 million on Twitch, with this figure set to grow further as he focuses upon content creation exclusively. During his playing days with TSM, Peng won four LCS titles, as well as competing in three World Championships. The American first made his name on the CLG roster, having began his career way back in 2011.
What We Can Expect from Doublelift Upon His Return
A move into full-time content creation is no surprise, with the personality known for trash talk having enhanced his reputation by co-streaming the LCS, offering analysis over Riot broadcasts in the process. His LCS weekend broadcasts have attracted an average of 26,000 viewers.
While a return to competitive gaming has not been ruled out, it would appear an unlikely move at this stage for Doublelift. However, with the American having now returned to the familiar surroundings of TSM, we can expect big things from him in the future.