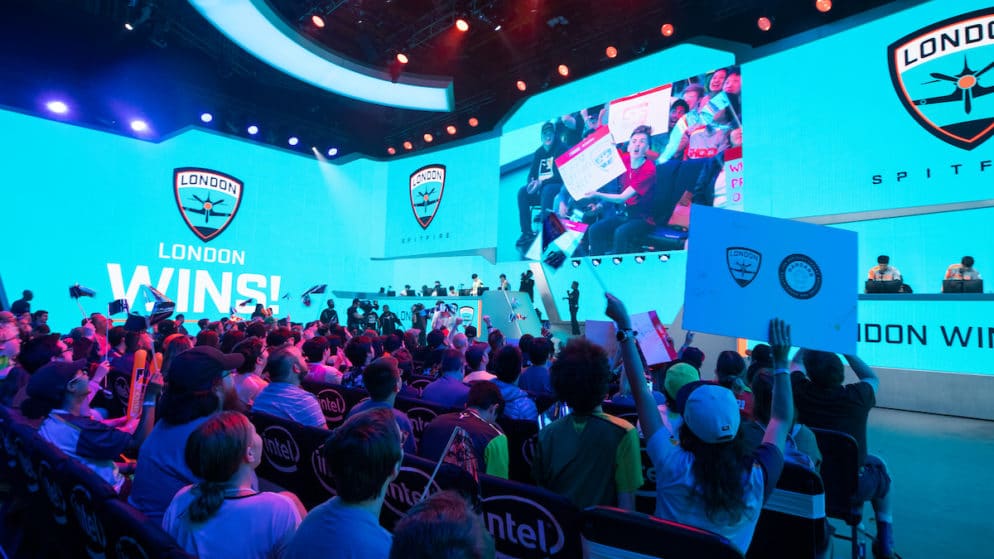 SparkR & Hybrid Complete London Spitfire DPS Line
It has certainly been a busy week for the London Spitfire, with the Overwatch League team having announced no fewer than six new players over the past seven days. Both William "SparkR" Andersson and Dominic "Hybrid" Grove have been officially unveiled by the Spitfire, with the former British Hurricane duo completing the teams' DPS Line in the process.
Teams competing in the 2021 Overwatch League must have at least seven players on their roster, something in which the London Spitfire now has. The team is ready to compete when matches do eventually get underway, with the Spitfire having wasted little time in meeting such requirements.
Why the Spitfire Acquired Hybrid
Having joined the Spitfire, Hybrid is in line to make his Overwatch League debut, having been playing in Contenders for Team Doge over recent months. Team Doge was created after acquiring the former Team Envy roster upon its release. Grove will team up with Jeffrey "blasé" Tsang as the second DPS player for the Spitfire, bringing Tracer, Ashe and Echo into the hero pool in the process.
Meanwhile, SparkR is another DPS addition for the Spitfire. However, the Swedish teenager will initially be part of their inactive roster, due to the fact that he does not turn 18 until June. The 17-year-old will still be allowed to practice with his new teammates, honing his skills before eventually being allowed to compete in the summer. The Swede had been with the British Hurricane since February 2019, having previously represented Orgless and Hungry.
Will the London Spitfire Be a Threat in the Overwatch League in 2021?
Andersson is the fifth player to have been promoted from the Hurricane Contenders lineup by the Spitfire. SparkR will be more than familiar with Riku "Ripa" Toivanen, Kristian "Kellex" Keller, Hadi "Hadji" Bleinagel and Mikkel "Molf1g" Djernes, who all came from the British Hurricane team. Hadji, Hybrid, Molf1g and SparkR will all likely make their Overwatch League debuts in 2021, meaning that it could be another year of inconsistency for the Spitfire.